Images are extremely powerful since they can give expression to those feeling that cannot be described properly by words. In fact, images are often better than words as it appeals directly to the mass. This is the reason why images are widely used in both online and offline promotional purpose. In fact, it is a common practice among website designers to use images for adding a special touch to their website. Now singling out the best image for a particular website design or promotional project is certainly a nerve-wracking task. You need to know the place where you can find out the best image for a particular project. Here in this article, we have handpicked some of the best free and paid stock photography websites that can meet your specific needs.
Istockphoto.com
This is probably the best and the most popular of all stock photography websites. It has almost everything that you need to give your web presence a dramatic makeover. Here you can find some of the best and original user-generated images, royalty-free stock photos, flash, audios, videos and many more. You can be a designer, an entrepreneur or can be just a blogger, you will definitely be able to get the best here and that even at highly affordable rates. You can sign up for free and can join the discussion. So, get some credits and start buying some awesome images that can give your website a fabulous face lift.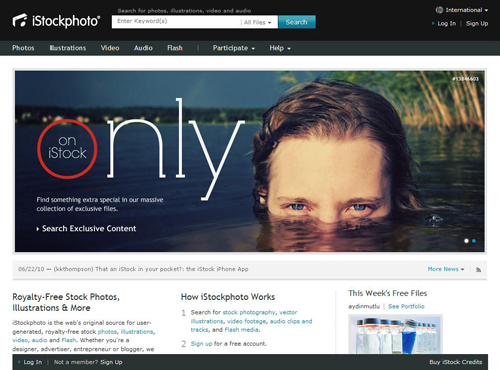 Shutterstock.com
It is claimed to be the world's largest subscription-based stock photo agency. It boasts of its outstanding collection of imageries that are varied in forms, style and patterns. Different subscriptions plans are there and you can make choice by taking a close look at them. Each has its own series of advantages. Make a choice and start downloading.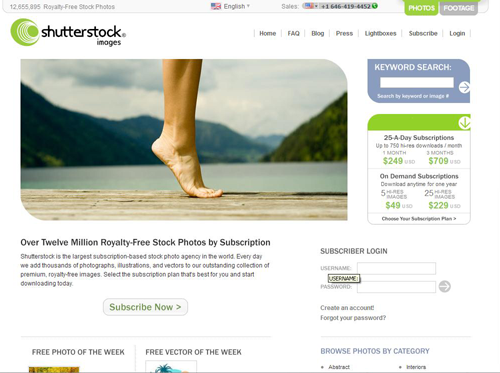 More pics and info at WebGuru Blog
Design You Trust sponsors - advertise here!