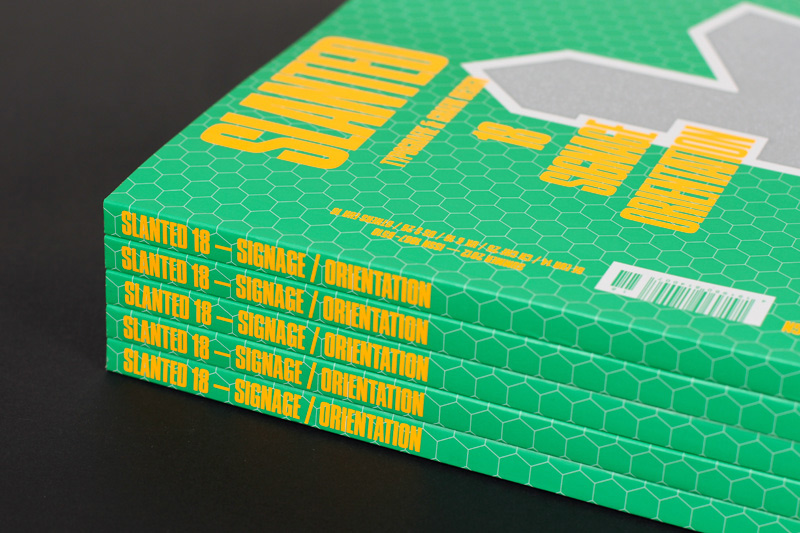 Gate 18. Upstairs. 164 pages. Turn left. 24×32. Departure.
Slanted #18 – Signage / Orientation focuses on the ups and downs, the lefts and rights, the stops and go's, the Kiss+Ride and many more. Featured are many extraordinary wayfinding and orientation systems with different levels of complexity and relevant Typefaces.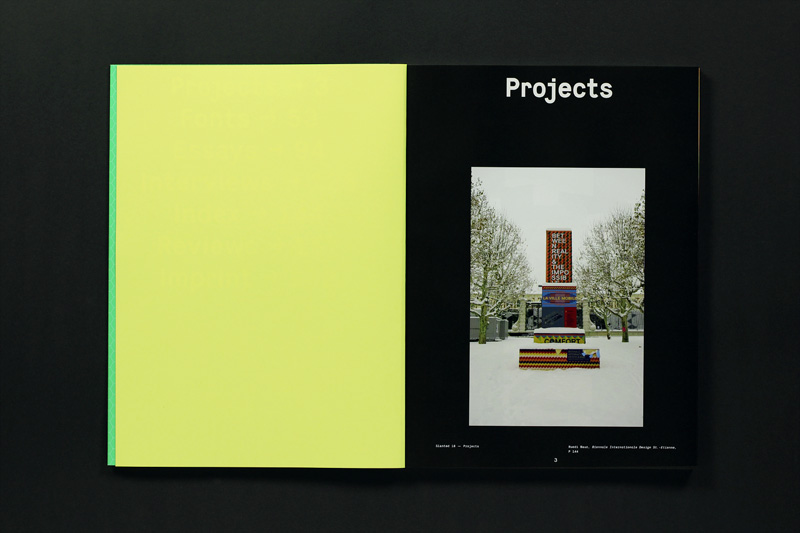 We are pleased to present a number of readable essays and reports: The NYCTA and Unimark International (Paul Shaw, New York City, US), Typografie & Architektur (Tim Loffing, Dortmund), U8 (Anton Koovit, Berlin), Einer für alle, alle für einen – Orientierung & Identität am neuen Campus der Wirtschaftsuniversität Wien (Erwin K. Bauer, Vienna, AT), iMapping – Visual Orientation in Personal Knowledge Space (Heiko Haller, Karlsruhe), Leserlichkeit von Schrift im öffentlichen Raum – eine Untersuchung (Florian Adler and Sven Neumann, Berlin), Letter and symbol misrecognition in highly legible typefaces for general, children, dyslexic, visually impaired and ageing readers (Thomas Bohm, Leicester, UK), Wo bin ich? – Über Schrift und öffentliche Verkehrssysteme (Indra Kupferschmid, Bonn, Saarbrücken), Die Kunst der Desorientierung (Maurice van Brast, Weimar), Das Leid (Frank Wiedemann, Berlin) sowie Faith / Void Split (Ian Lynam, Tokyo, JP).

Continue reading »
Design You Trust sponsors - advertise here!