Innovative models and new launches dominated the press preview at the North American International Auto Show in Detroit on January 9, 2012.
The focus of the show was manly on value, fuel efficiency and new technology. Despite the recessionary trends in the economy, automakers have come up with the best of innovations to woo U.S. customers with trendy designs and luxury models.
Detroit Auto Show 2012:Mark Templin, Group Vice President and General Manager of Lexus Division, applauds as the Lexus LF-LC is driven onto the stage during the first press preview day for the North American International Auto Show in Detroit, Michigan, January 9, 2012. (Reuters) Continue »
A firm in China is readying a new batch of women bodyguards to service its clients. The candidates have to undergo rigorous training for 8-10 months before they assume their responsibilities. They are expected to guard wealthy, high-class women seeking protection.
Nearly 20 young women participated in the training session organised by Tianjiao Special Guard/Security Consultant Ltd, based in Sanya in the country's Hainan province. The session, in fact, marked the first open group training for female bodyguards in China.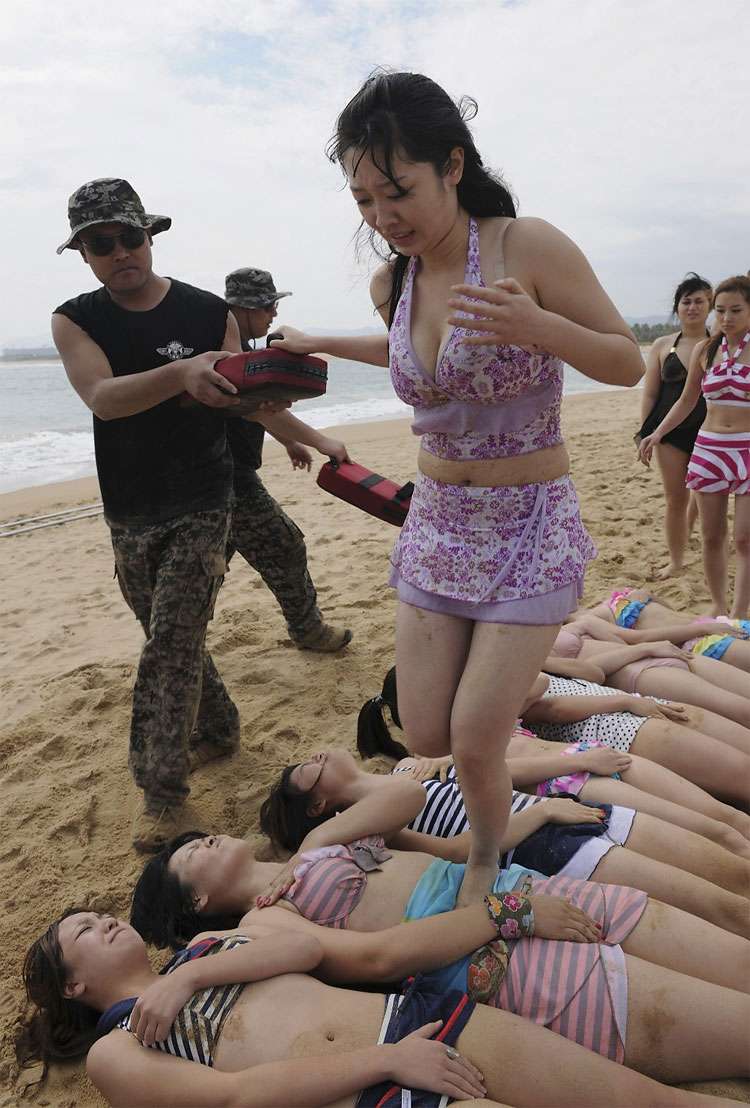 A trainee dressed in swimming suit steps on stomachs of other trainees with the help of a trainer during training session in Sanya. (Reuters) Continue »