Inside The Chinese Sex Doll Factory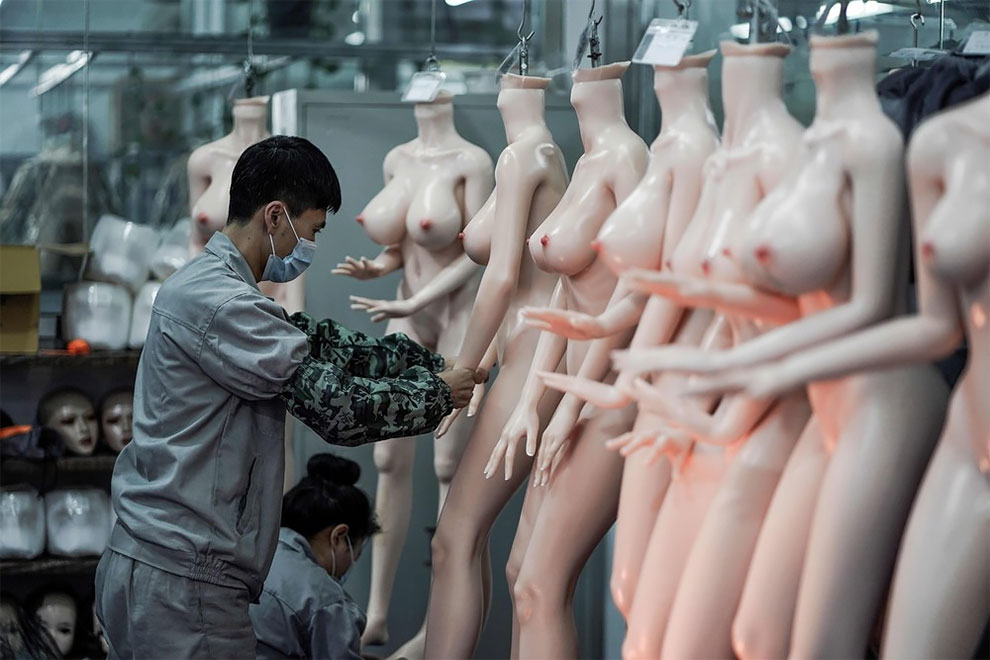 Fred Dufour/AFP Photo
With China facing a massive gender gap and a greying population, a company wants to hook up lonely men and retirees with a new kind of companion: "Smart" sex dolls that can talk, play music and turn on dishwashers.
The company makes 400 custom dolls per month, up from 10 in 2009. It began research into sexbots in mid-2016 and now employs 120 people with plans to expand. On the factory floor for "traditional" sex dolls, buyers can customise each doll for height, skin tone, breast size, amount of pubic hair, eye colour and hair colour. But the most popular dolls have pale skin, huge boobs and measure between five foot two and five foot seven tall.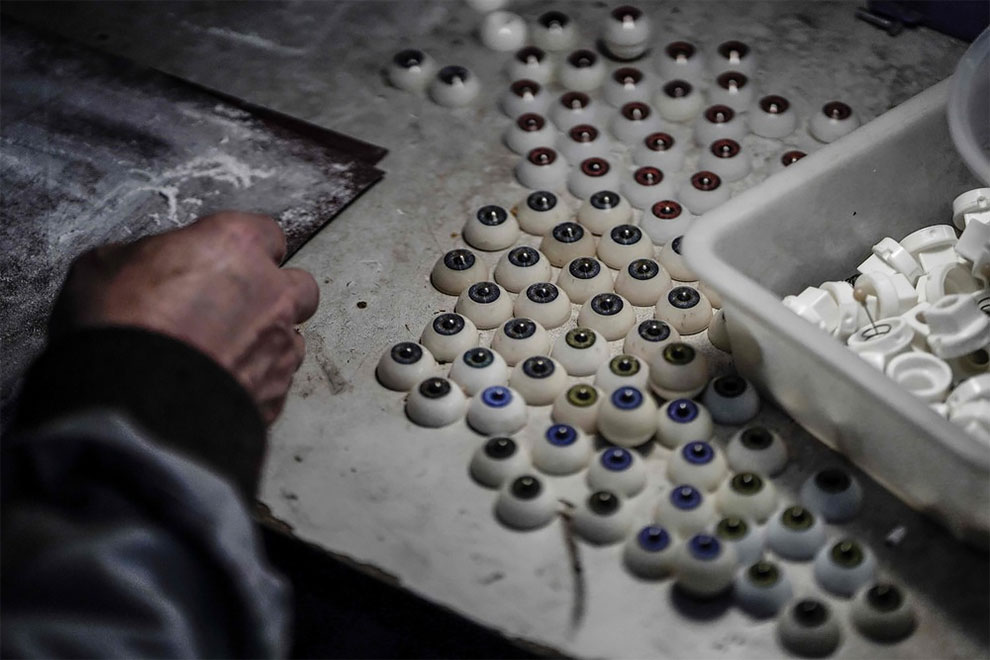 Fred Dufour/AFP Photo
EXDOLL has ambitions to apply artificial intelligence to make dolls so lifelike that they could cure loneliness among the country's huge singletons population. There are 33.6 million more men than women in the country of 1.4 billion people which means many frustrated young men getting little or no bedroom action.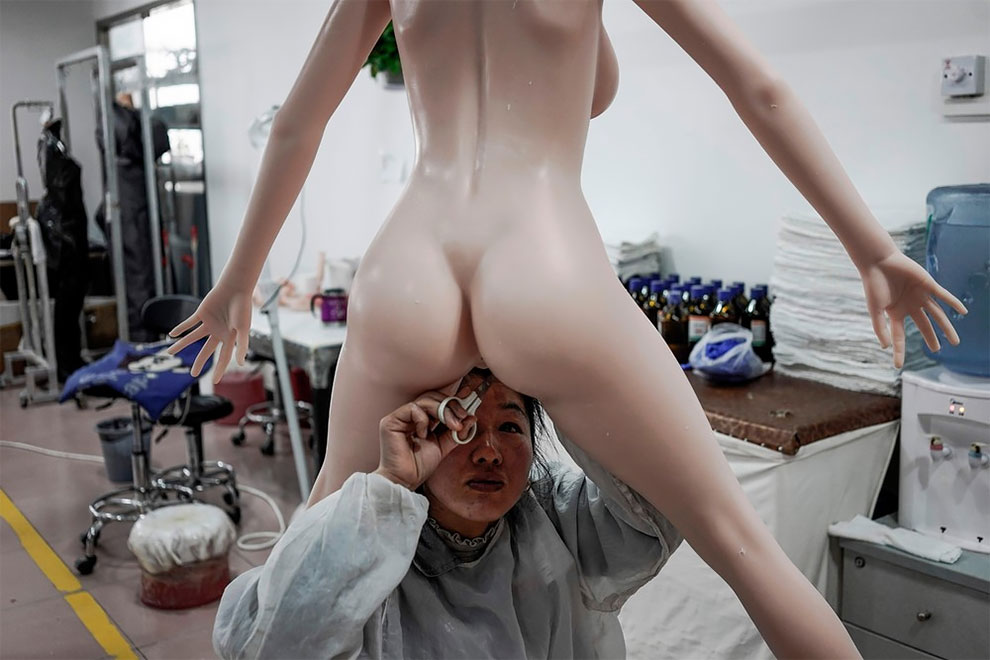 Fred Dufour/AFP Photo
Seated between two non-robotic silicon companions, one in a short black skirt and a smaller model in a schoolgirl outfit, marketing director Wu Xingliang explained his company's products could solve this.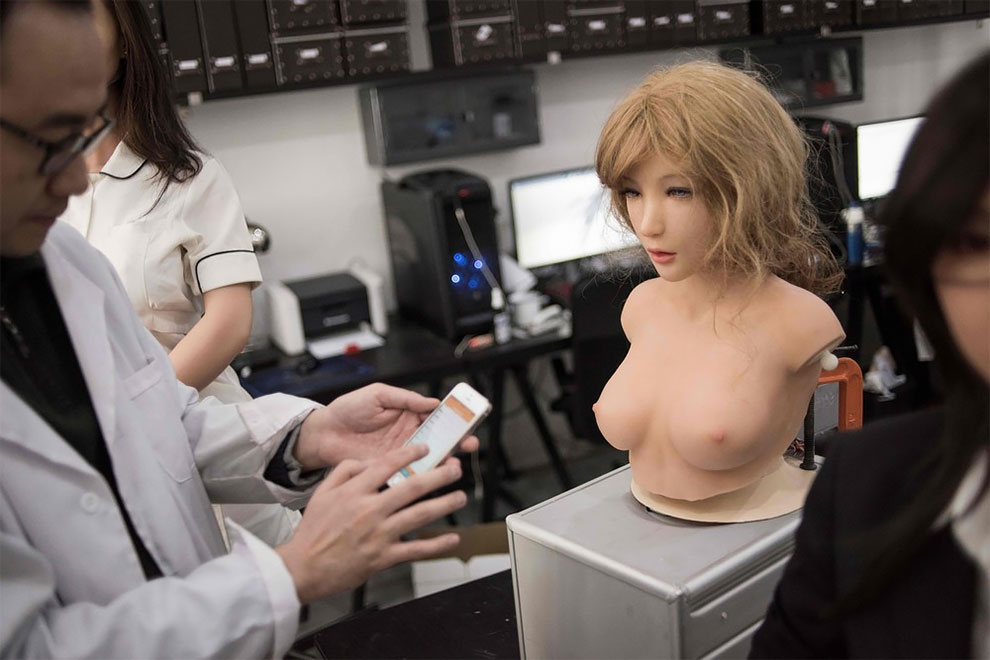 Fred Dufour/AFP Photo
He said: "China has a shortage of women, and this is a factor in why there's this demand, but they're not just for sex".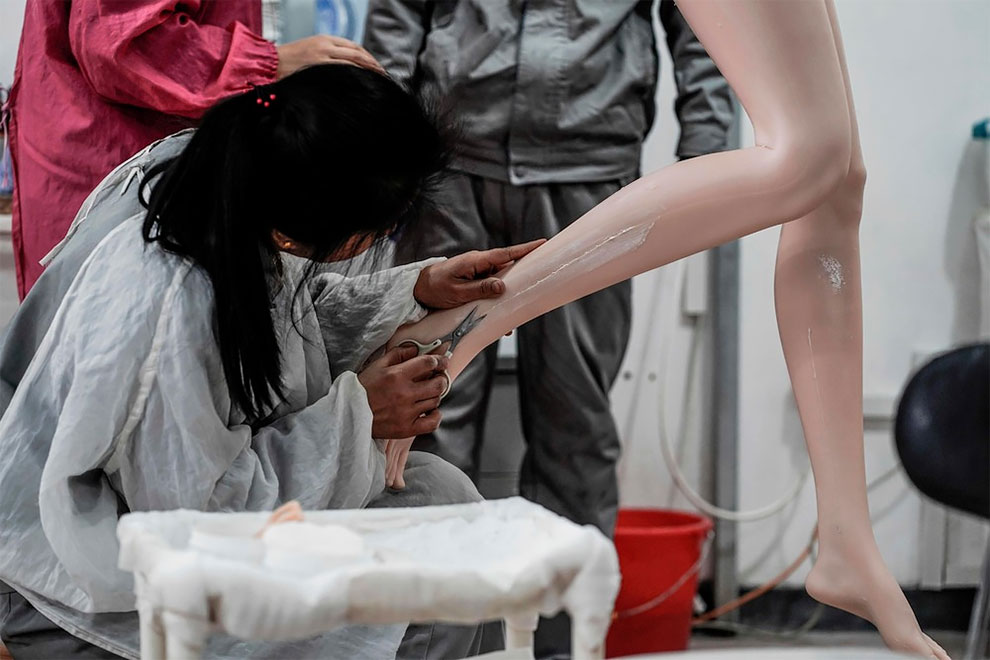 Fred Dufour/AFP Photo
This is because the bots can also have conversations and do some household chores. The country is estimated to make more than 80 per cent of the world's sex toys, with over a million people employed in the country's $6.6billion industry.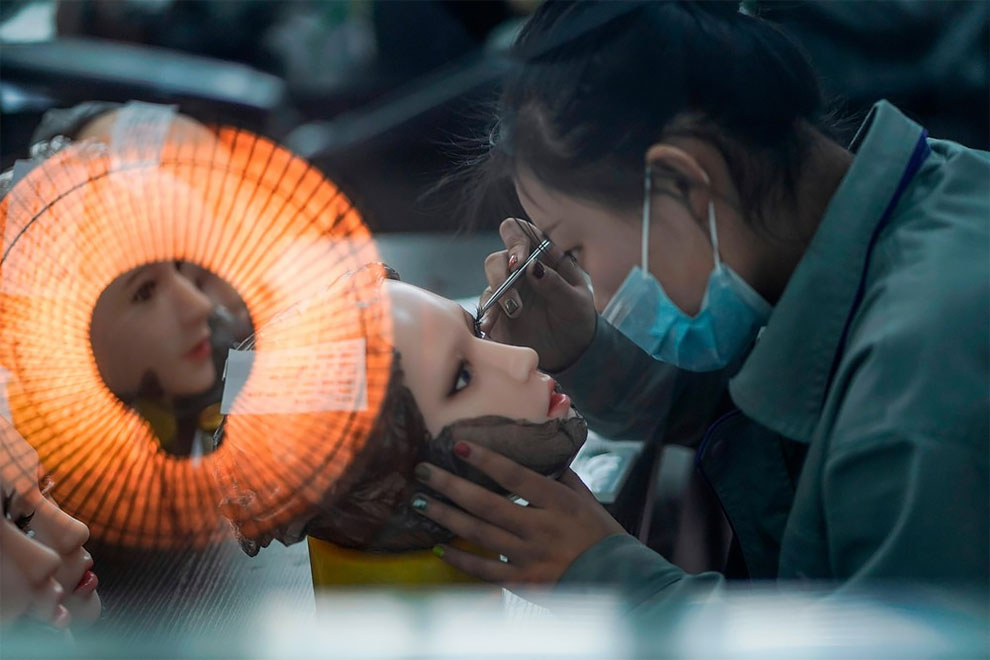 Fred Dufour/AFP Photo
In the next year, EXDOLL hopes to roll out more advanced robots featuring artificial intelligence technology, complex facial expressions and body movements, voice recognition systems and eyes that can follow people's movements.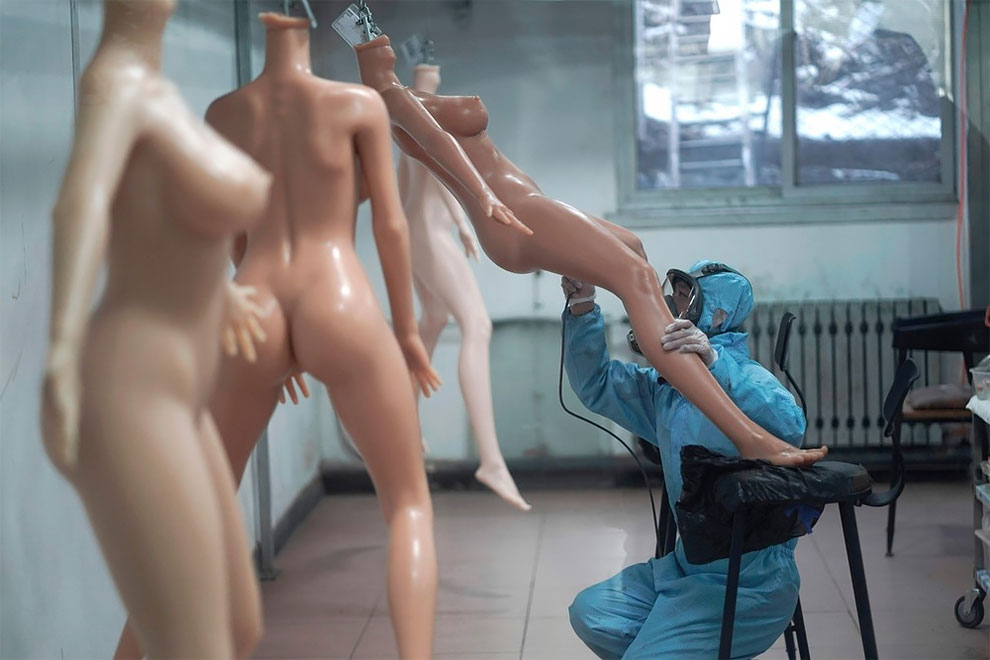 Fred Dufour/AFP Photo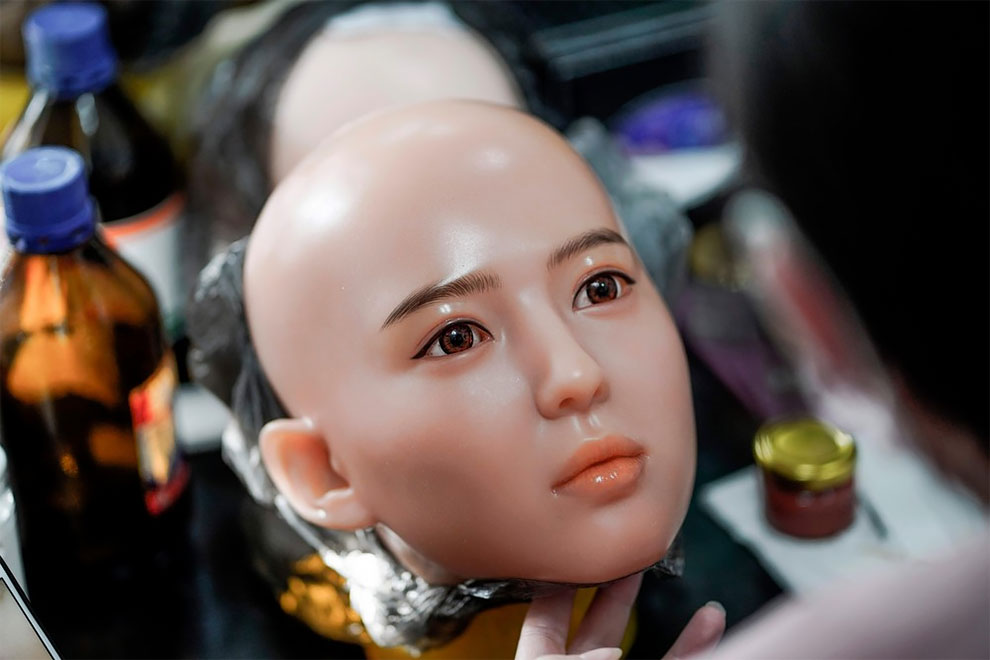 Fred Dufour/AFP Photo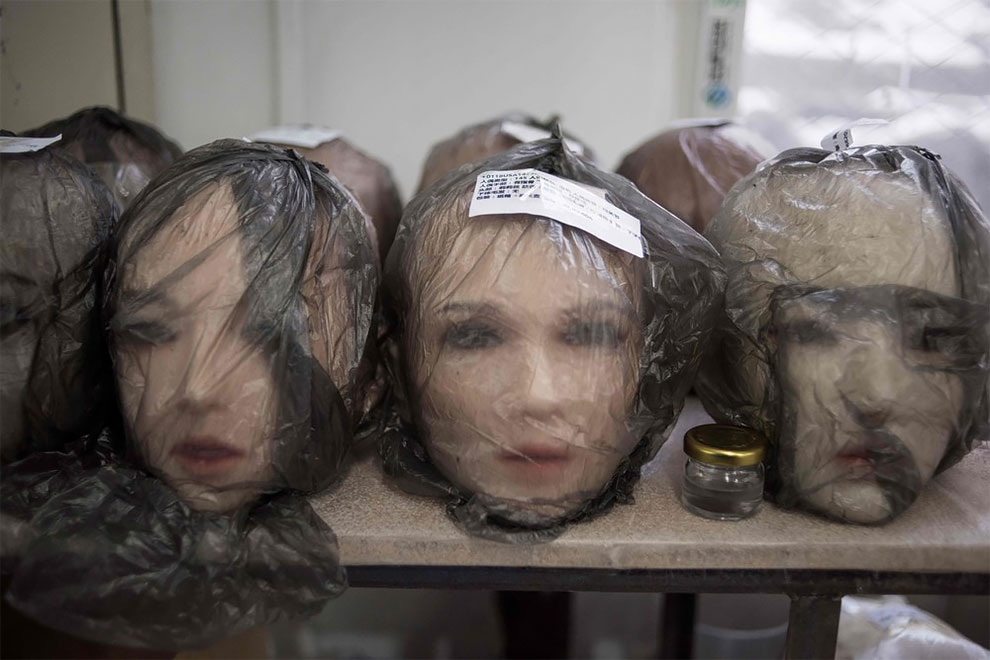 Fred Dufour/AFP Photo

Fred Dufour/AFP Photo

Fred Dufour/AFP Photo

Fred Dufour/AFP Photo

Fred Dufour/AFP Photo

Fred Dufour/AFP Photo

Fred Dufour/AFP Photo
More Inspiring Stories On Design You Trust: