Before its selection to host the 2014 Winter Olympic Games, which start in February, Sochi was unknown to most people outside of Russia.
That anonymity led photographer Rob Hornstra and writer Arnold van Bruggen to embark on a five-year project to investigate the city on the Black Sea. Their work is collected in a photo book, "An Atlas Of War and Tourism in the Caucasus," released recently by Aperture.
Here are a few of the people and places that Hornstra and van Bruggen uncovered:
Sochi lies in the Caucasus bordered by Chechnya, Georgia, Abkhazia, and other regions that have had sectarian violence in recent years. Gimry (pictured below) was a center of resistance to Russian hegemony in the North Caucasus in the 19th century and now.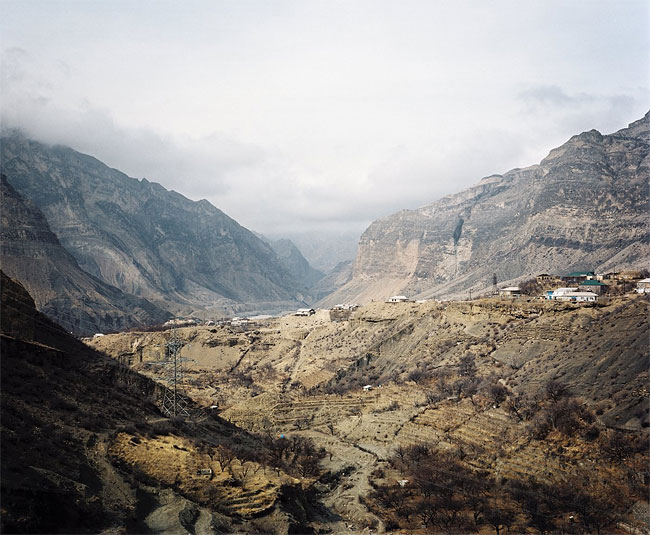 A 200-Year Conflict. (© Rob Hornstra / Courtesy Flatland Gallery)
Sochi is famous for its sanatoria, a type of health resort. Stalin famously ruled Russia from Sochi because he loved its sanatorium so much. Below, tourists on a beach relax outside the less-famous sanatorium in Adler, in between Sochi and the Olympic stadium cluster. Continue reading »