Photo of the Day: Icy Promenade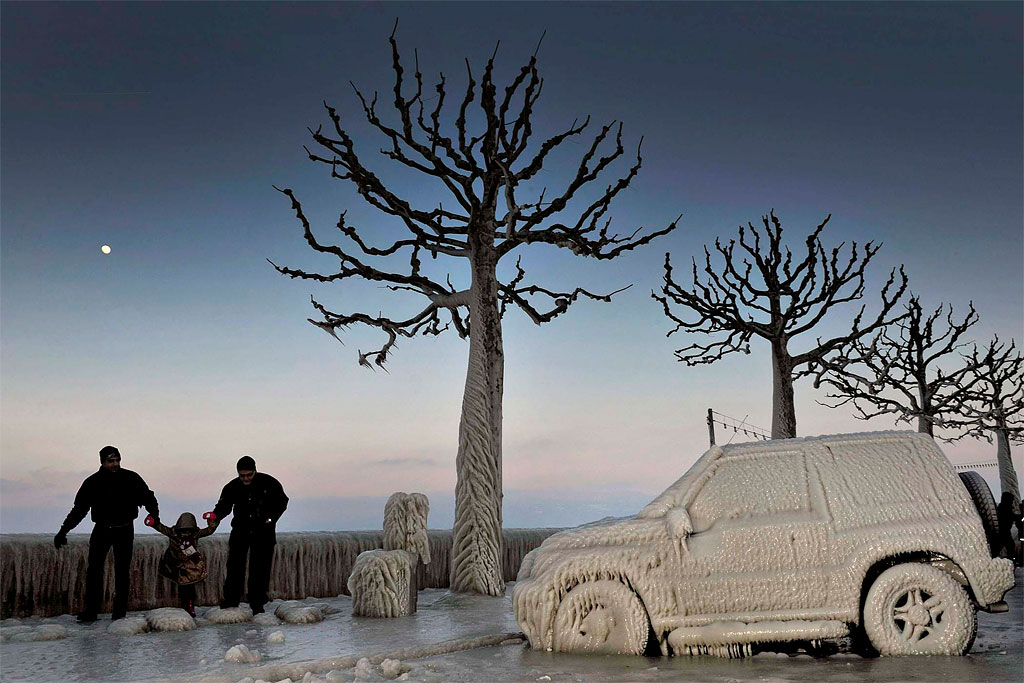 People walk along an icy promenade past ice-covered cars and trees on the shores of Lake Geneva in Versoix, Switzerland. Across Eastern Europe, thousands of people continue to dig out from heavy snow that has fallen during a cold snap that struck more than a week ago and has killed hundreds of people. (Martial Trezzini/Keystone) Click image to zoom.
If you want more awesome content, subscribe to 'Oh, Design You Trust,' our brand new Facebook page! Trust me, you won't be disappointed.
More Inspiring Stories