ESPA at the Istanbul Edition by HBA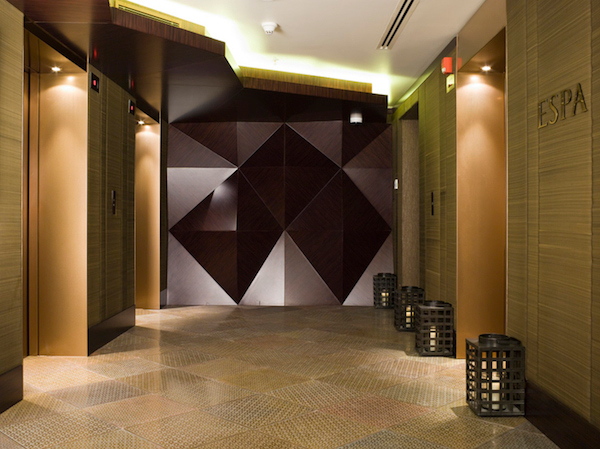 HBA London's Inge Moore (one of London's most in demand interior designer and Principal) and Nathan Hutchins (HBA London Associate) created a contemporary spa inspired largely by Turkish traditions, with design elements that echo the Hammam customs and atmospheric elements of Istanbul. This juxtaposition of the old with the new create a uniquely contemporary and luxurious space. Elements like embossed bronze floors, chocolate brown marble, cast bronze sinks, walls of crystals and lighting effect gives the spa a warm, rich and mysterious ambiance.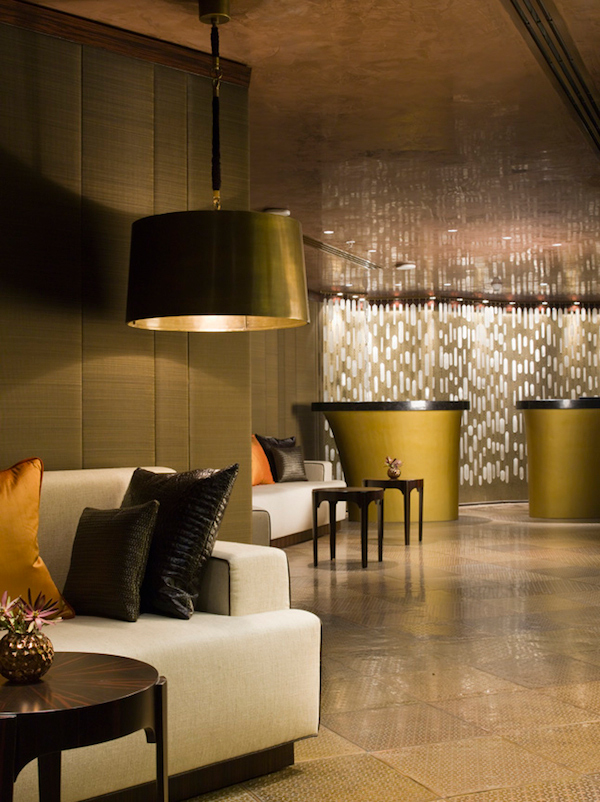 THE DESIGN
– Dark materials include rich metallic woods, embossed bronze floors, walls upholstered in exquisite horsehair.
– There are very few straight walls or corridors in guest areas and that helps to make the spaces mysterious and allows guests to discover new areas as they journey through it.
– Opulent chocolate brown marble and cast bronze sinks create a deep sense of calm and warmth throughout the Hammam.
– Mirrored silver glass tiles cover the pool and reflect the lavish gold feature wall above.
– Crystals are delicately integrated into the spa design in their most natural state. Their faceted edges, which glisten in the light, reinforce the atmospheric feel while exuding a distinct sense of luxury and elegance.
– VIP suite is decorated with patterned leather floors and smoked onyx walls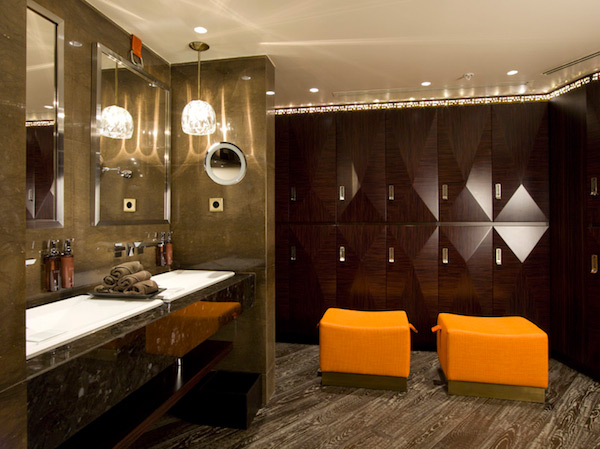 THE LIGHTING
– The play of light was one of the main component in the design inspiration and was drawn from the faceted cut out patterns found in a traditional Hammam.
– The lutron system installed in the treatment rooms is programmed to have different light levels throughout the varying stages of the treatment: with a welcoming level for arrival, a very low level for treatment, a another level for showering, and a level for relaxation. The Spa has both passive and active spaces, and the light levels reflect each space with the fitness room being the brightest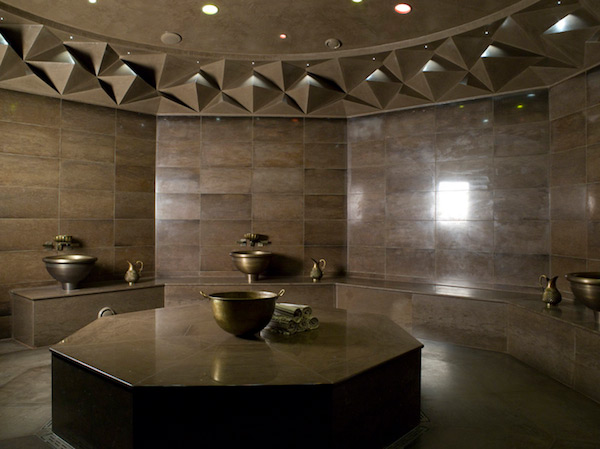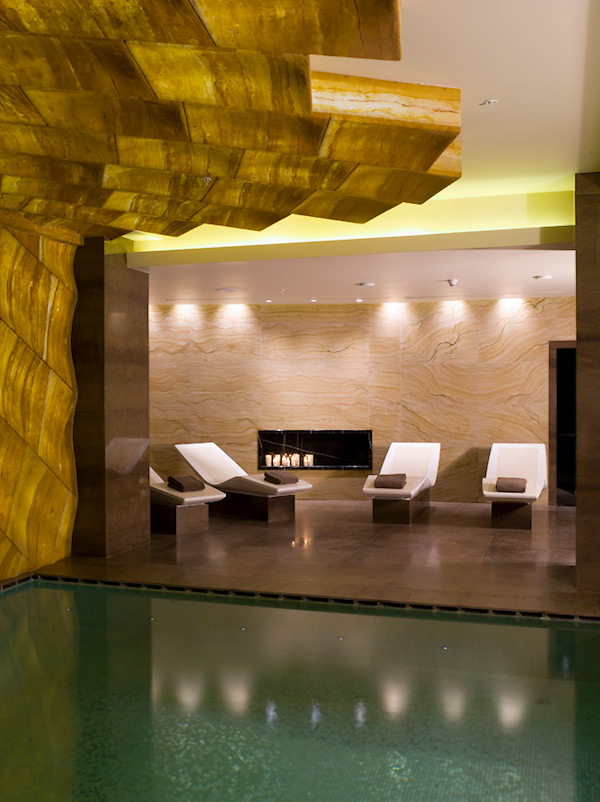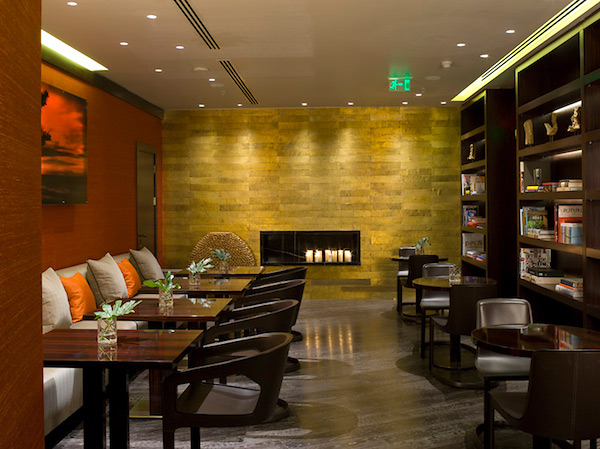 About HBA/ Hirsch Bedner Associates
World-renowned as the leading global hospitality design firm and winner of six record-breaking awards (2010 Hospitality Design Awards), HBA has over four decades of experience and thirteen global offices (Headquartered in Los Angeles, California, and with 450 designers around the globe). HBA creates the signature look of traditional luxury brands, independent contemporary boutiques, urban resort spas, world-class residences, restaurants, casinos, and cruise ships. Some of their most famous project include the Mandarin Oriental New York and the island hideaway of One&Only Le Touessrok Hotel & Spa in Mauritius. The Gallery is an intimate studio of multi cultural designers spun from HBA DNA, nested in the heart of London. For more info visit: www.hbadesign.com
About Istanbul EDITION
The Istanbul EDITION is positioned in Levent, a wealthy residential and boutique area in the heart of Istanbul. Set to be one of the first groundbreaking hotels out of the partnership between Marriott hotels and Ian Schrager — creator of the world-renowned Gramercy Park Hotel. For more info visit: www.editionhotels.com/en-us/#/en-us/hotels/istanbul
About ESPA
Founded in 1993 by Susan Harmsworth, ESPA is the world's leading total spa company building award winning spas in five continents across the globe. Years of experience covering strategy, operational, conceptual and development elements of spas combined with as in depth knowledge of differing cultures, products and treatments, result in a company which is well rounded and genuinely committed to inspired natural products, treatments and continual spa development. For more info visit: www.espaonline.com
If you want more awesome content, subscribe to 'Oh, Design You Trust,' our brand new Facebook page! Trust me, you won't be disappointed.
More Inspiring Stories