Award-Winning Nonprofit Pin-Ups For Vets Is Releasing Its 13th Annual Fundraising Calendar To Raise Money For VA Hospitals

Gina Elise, Founder
Award-winning nonprofit Pin-Ups for Vets is releasing its 13th annual fundraising calendar to raise money for VA hospitals; ill, injured, and homeless veterans; deployed troops; and military families. The 2019 calendar features 19 female veterans decked out in World War II inspired fashion.
"Fans of Art Deco will appreciate the look of the upcoming calendar that reflects the vintage glamour of this 1936 cruise liner, now permanently docked in Long Beach, CA as a floating hotel," said Pin-Ups For Vets Founder, Gina Elise, who established Pin-Ups For Vets in 2006, as a way to honor the WWII service of her grandfather.
The 2019 calendar is officially ready for pre-order at www.PinUpsForVets.com. All 2019 Pin-Ups for Vets calendar pictures were taken by Shane Karns Photography — and let me just tell you…he really nailed it.
More: Pin-Ups For Vets, Facebook, Shane Karns Photography h/t: wearethemighty

Kirstie Ennis, U.S. Marine Corps veteran

Julie Noyes, Army veteran

Naumika Kumar, Navy Veteran

Patti Gomez, Army veteran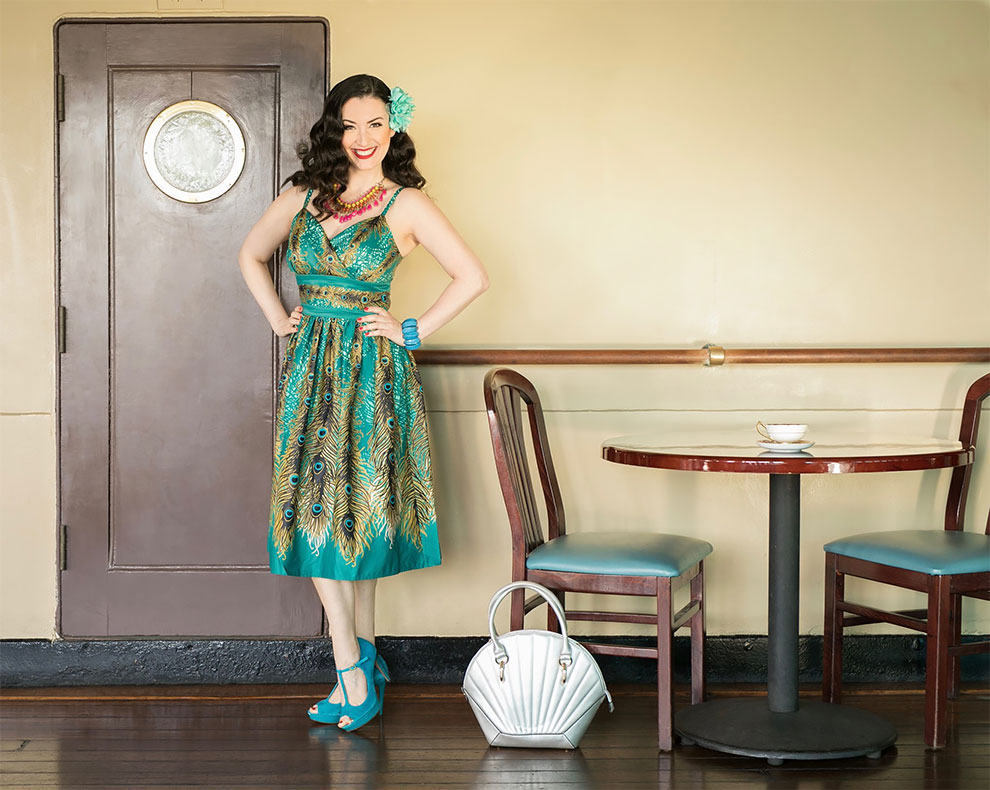 Gina Elise, Founder
In previous years:

Megan, USMC Veteran

Allison, Army Veteran

Daphne, USMC Veteran

Sheena, USAF Veteran

Daisy, Army Veteran

Jacqulyn, USAF Veteran

Cici, Army Veteran

Donna, USMC Veteran

Gina & Mark Valley, Army Veteran

Jennifer, USMC Veteran

USMC, Army, USAF & Navy Veterans

Stephanie, Navy Veteran

Gina & James, USMC Veteran

Gina & Max Uriarte, USMC Veteran

Brett, USMC Veteran

Army, USN, USAF, USMC
If you want more awesome content, subscribe to 'Oh, Design You Trust,' our brand new Facebook page! Trust me, you won't be disappointed.
More Inspiring Stories