Artist Yuri Solomko Reimagines Cartography in Contemporary Art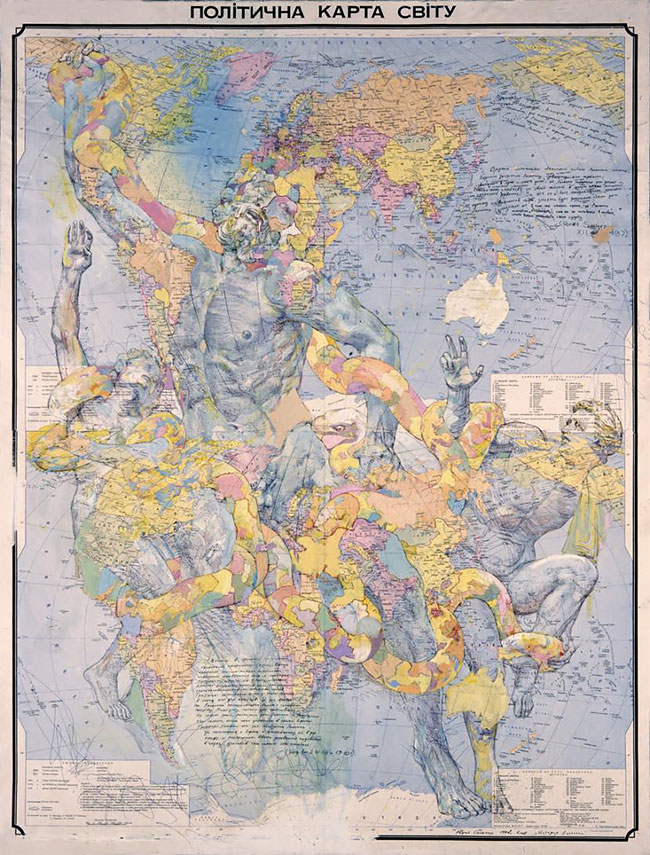 Yuri Solomko, a contemporary Ukrainian artist, is celebrated for his artistry in intricately weaving together maps and cartography, infusing them with themes and symbols that breathe new life into each canvas.
In his paintings, he orchestrates a captivating and enigmatic symphony in which meridians and coastlines waltz in a whimsical and unpredictable dance. Born in 1962 in the picturesque region of Crimea in southern Ukraine, Solomko's work is a testament to his unique vision and creativity.
More: Yuri Solomko, Facebook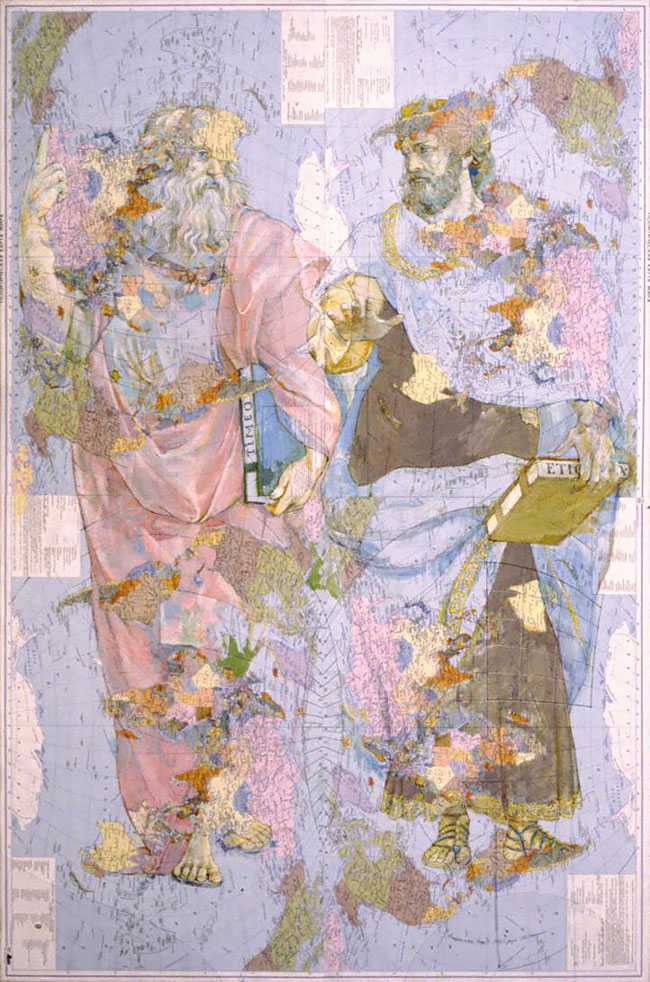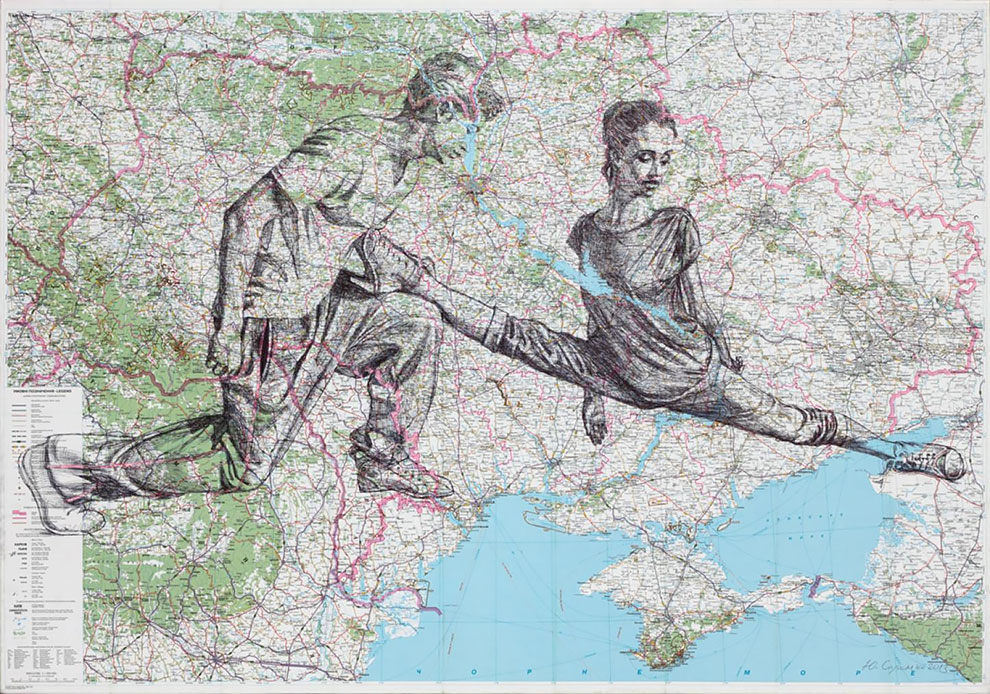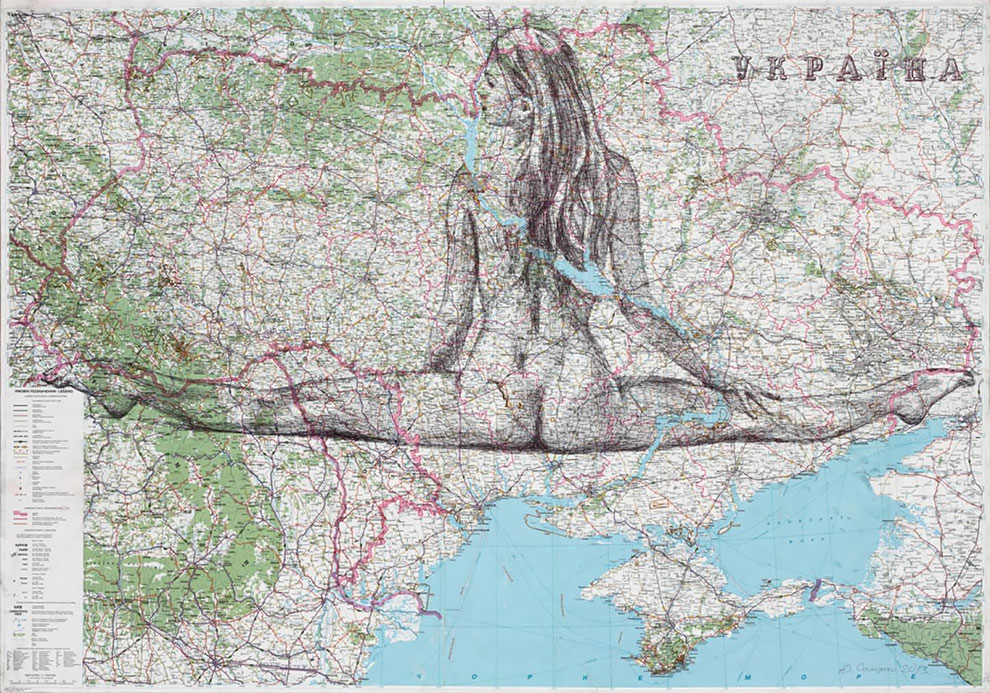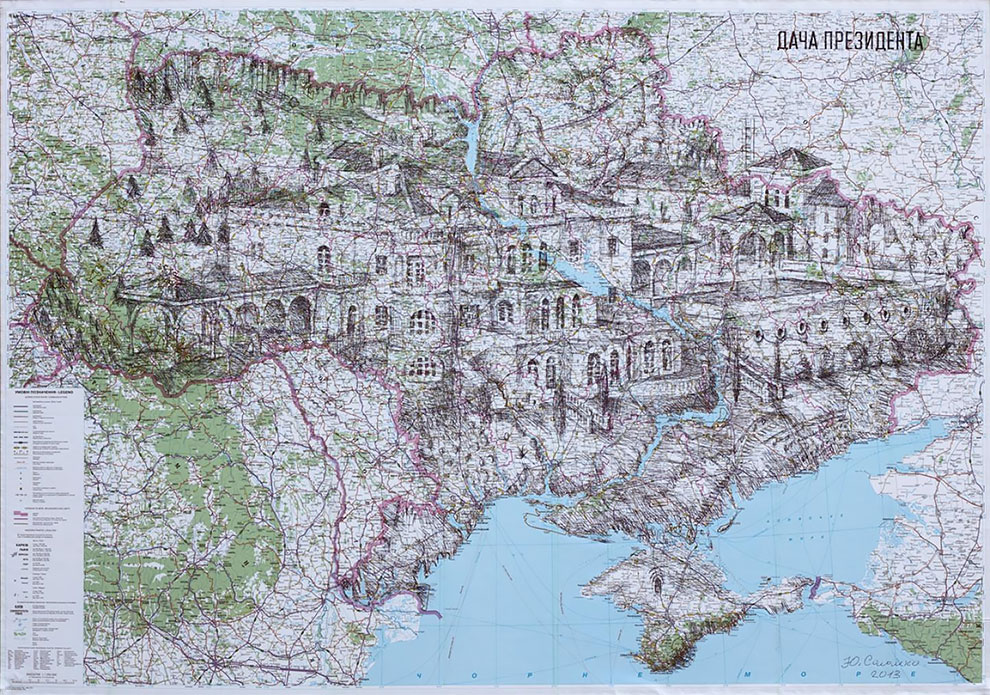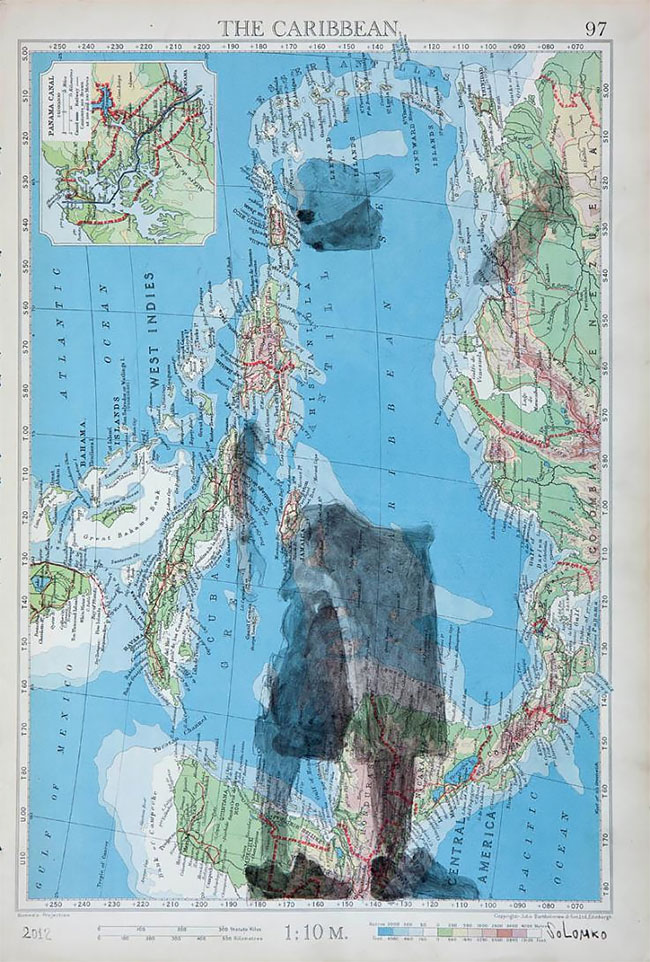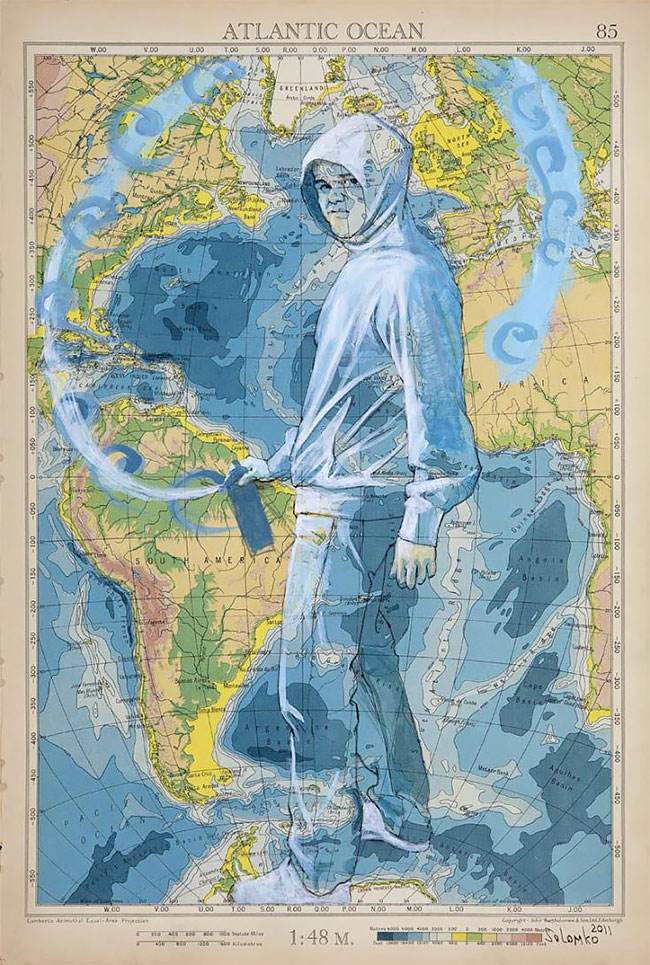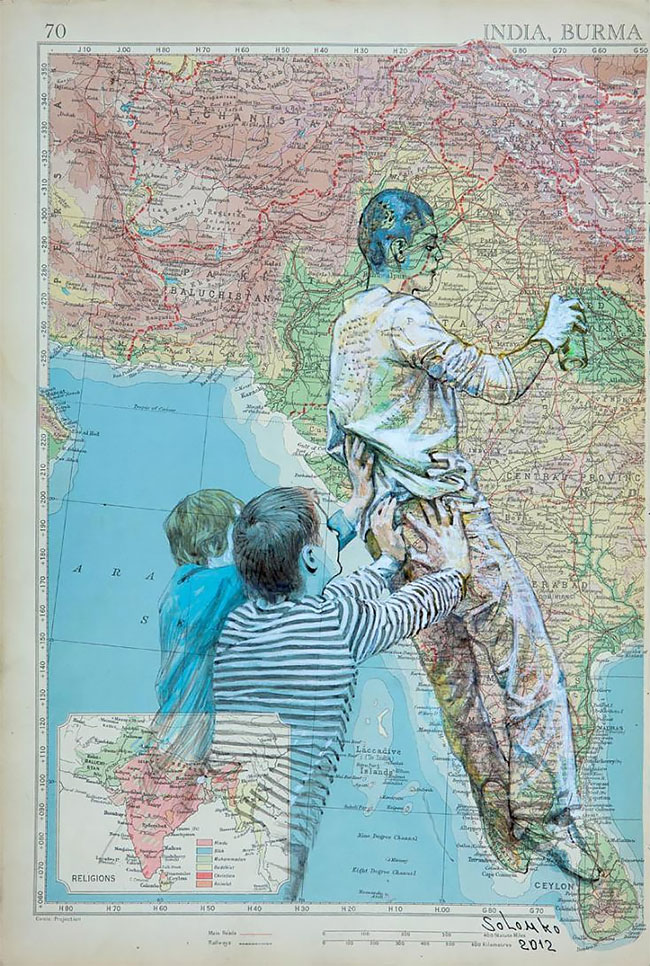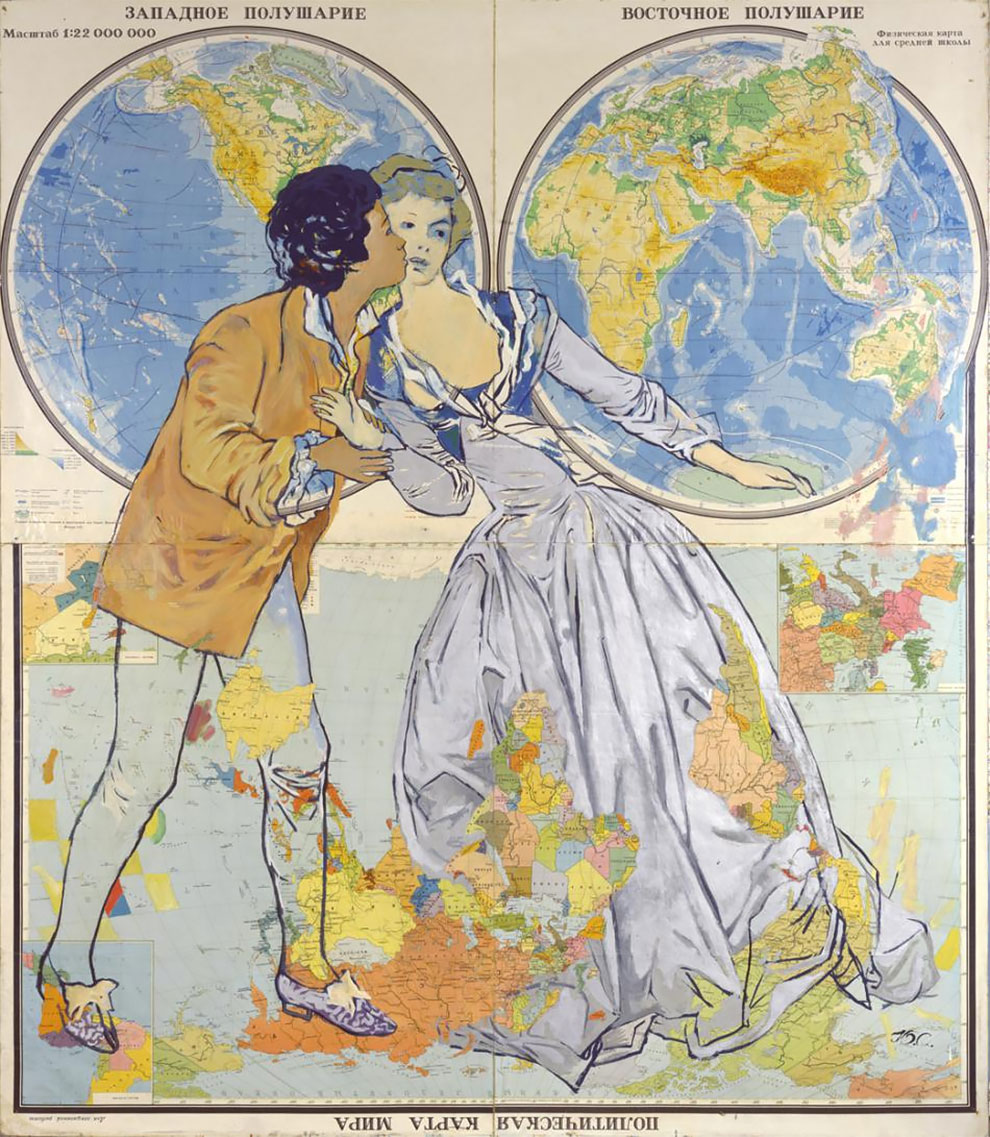 If you want more awesome content, subscribe to 'Oh, Design You Trust,' our brand new Facebook page! Trust me, you won't be disappointed.
More Inspiring Stories