Photo of the Day: The Broken Hull of the Rena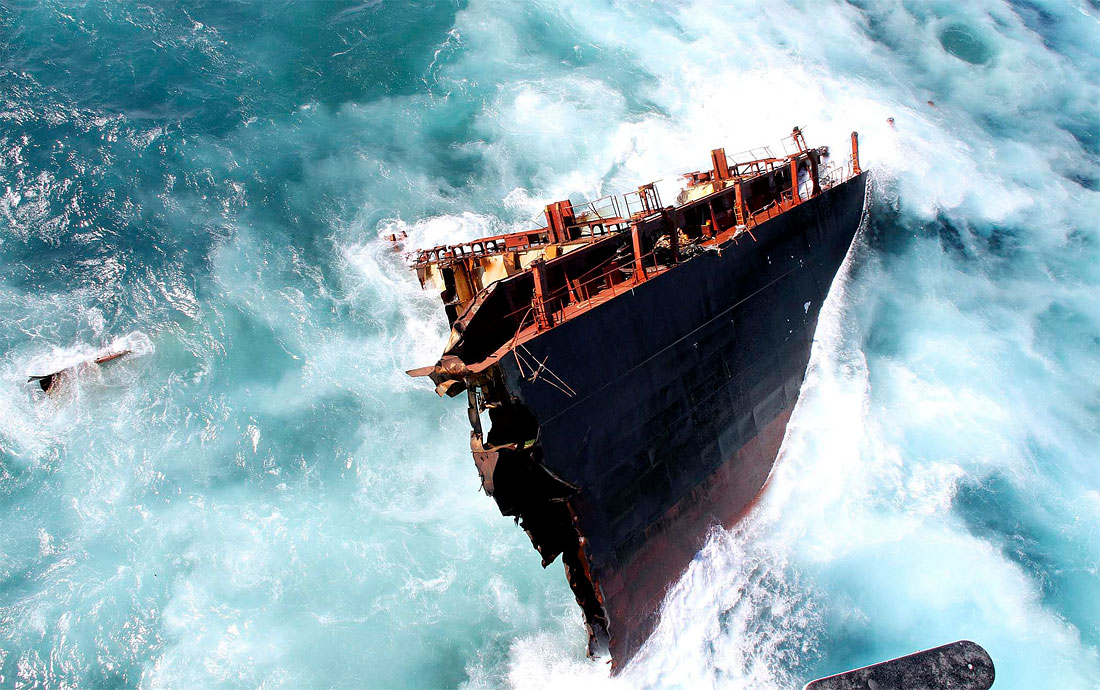 The broken hull of the Rena is tossed by heavy sea swells on Astrolabe reef near Tauranga, New Zealand, where it has been lodged since October. Maritime New Zealand on Thursday charged the owners of the Rena, Daina Shipping with discharging harmful substances from the vessel. The charge carries a maximum fine of $489,000 plus another $8,100 for each day the offense continues. (Maritime New Zealand) Click image to zoom.
If you want more awesome content, subscribe to 'Oh, Design You Trust,' our brand new Facebook page! Trust me, you won't be disappointed.
More Inspiring Stories