Humpback Whale Close Encounter Off California Coast
Bill Bouton, a retired high school biology teacher, was on an unsuccessful outing to photograph birds in San Luis Obispo, California, when he happened upon a breathtaking sight beneath the skyline: a pod of humpback whales feeding in shallow water.
The 69-year-old captured one of the enormous mammals breaching the surface while feeding on a "bait ball," a dense mass of sardines that forms to ward off predators. But the defense mechanism just seemed to be attracting more hungry creatures, Bouton said, as hundreds of pelicans and seagulls were diving in the water and flying up again.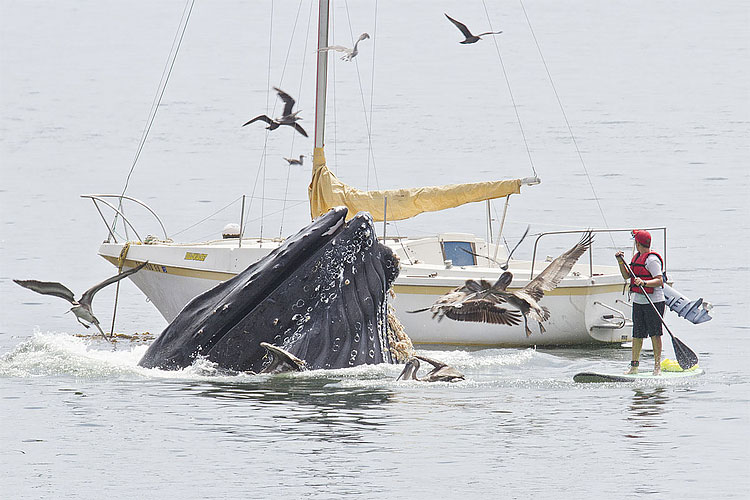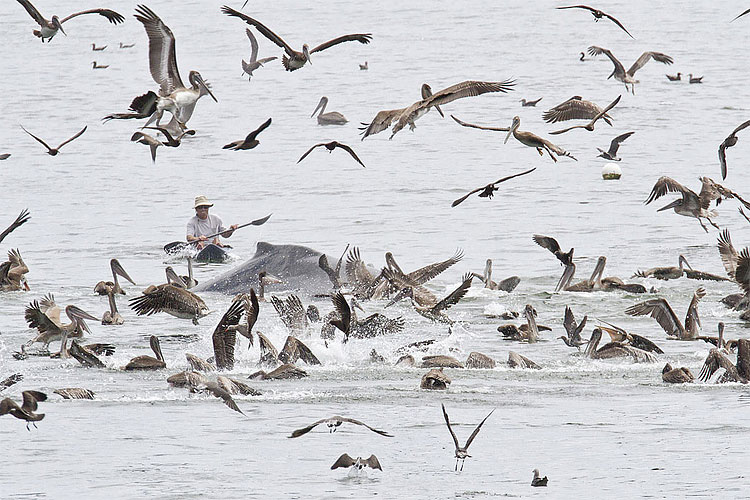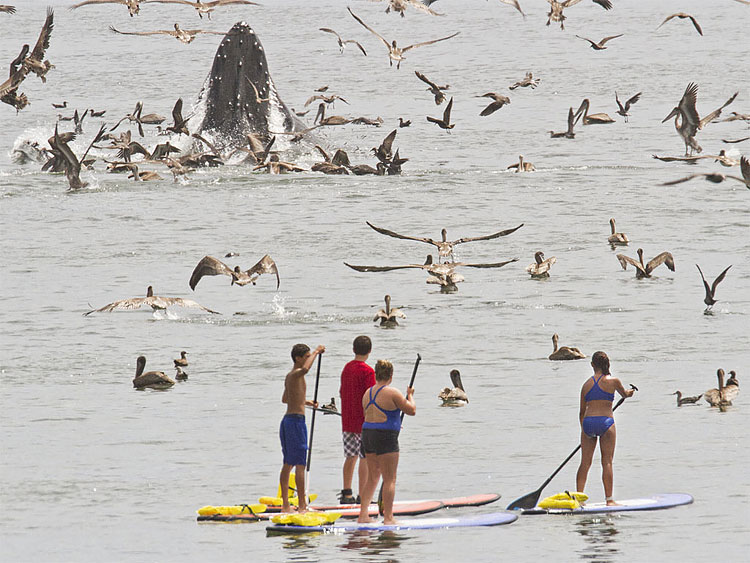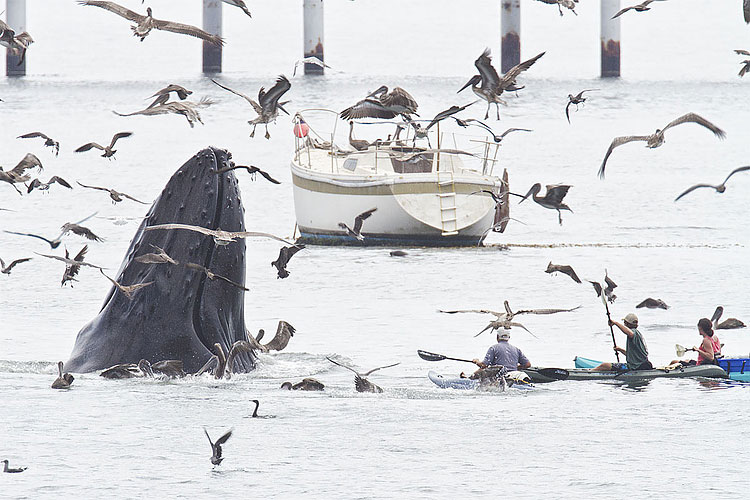 If you want more awesome content, subscribe to 'Oh, Design You Trust,' our brand new Facebook page! Trust me, you won't be disappointed.
More Inspiring Stories