Collages from US Dollars
These amazing pieces of artwork from a series called "TaxCut" have been created entirely out of money. Chad Person an artist from California created these collages from hundreds of tiny pieces of American dollar bills.

Ursas sister.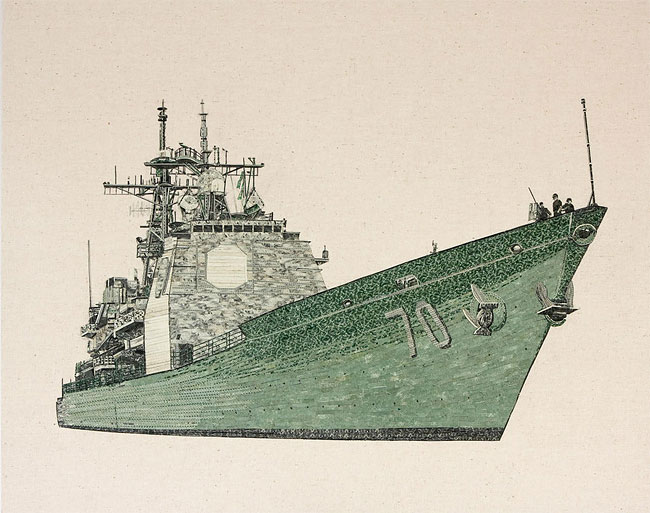 Amazing Grace.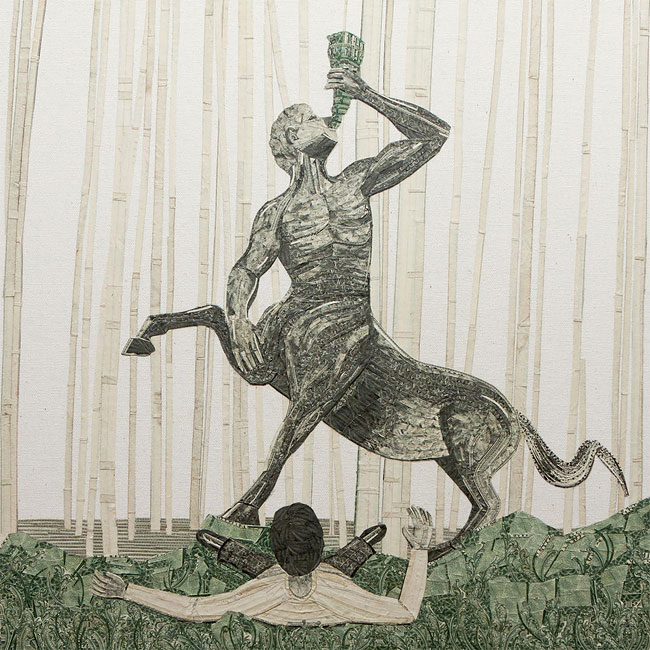 Barbarian.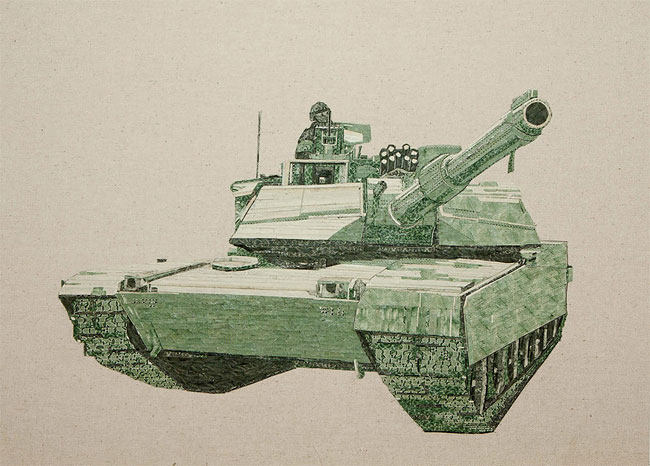 M1A2 tank.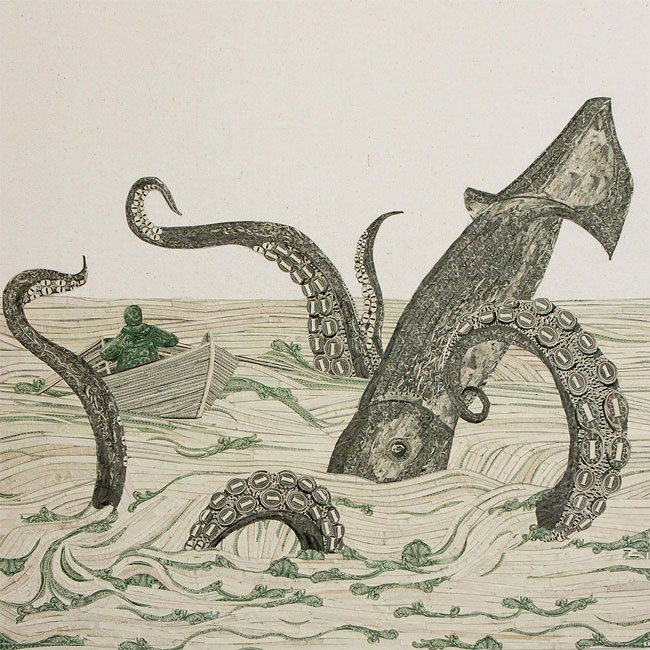 Kraken.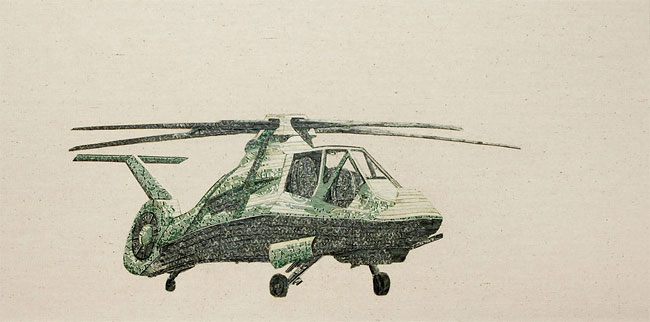 Comanche.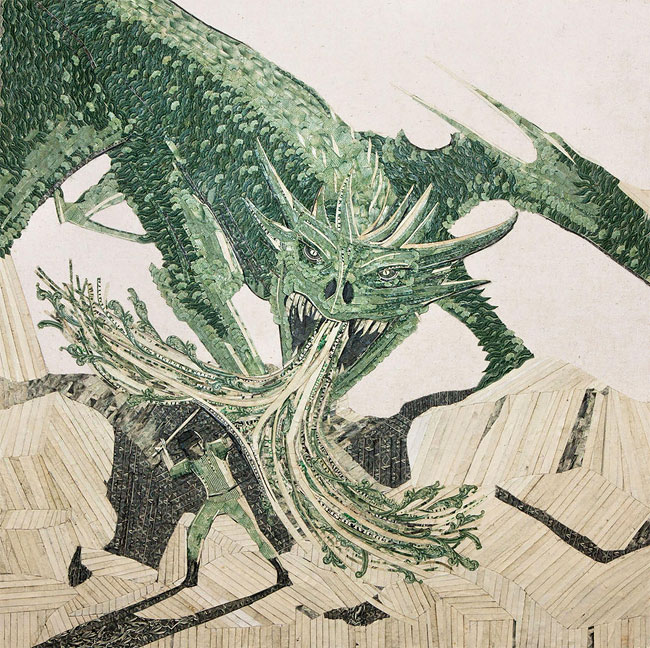 The dragon.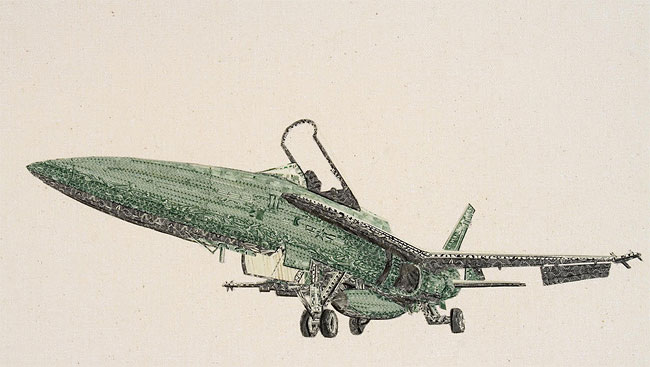 F18.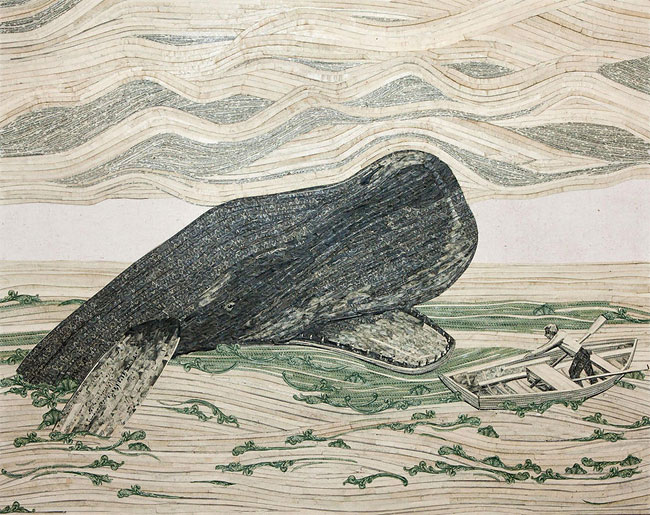 Monstro.

Ursas sister, detail.

LUV.

Repent in haste.
If you want more awesome content, subscribe to 'Oh, Design You Trust,' our brand new Facebook page! Trust me, you won't be disappointed.
More Inspiring Stories