Photographer Captures Stunning Overhead Shots Of An Island In Finland During All Four Seasons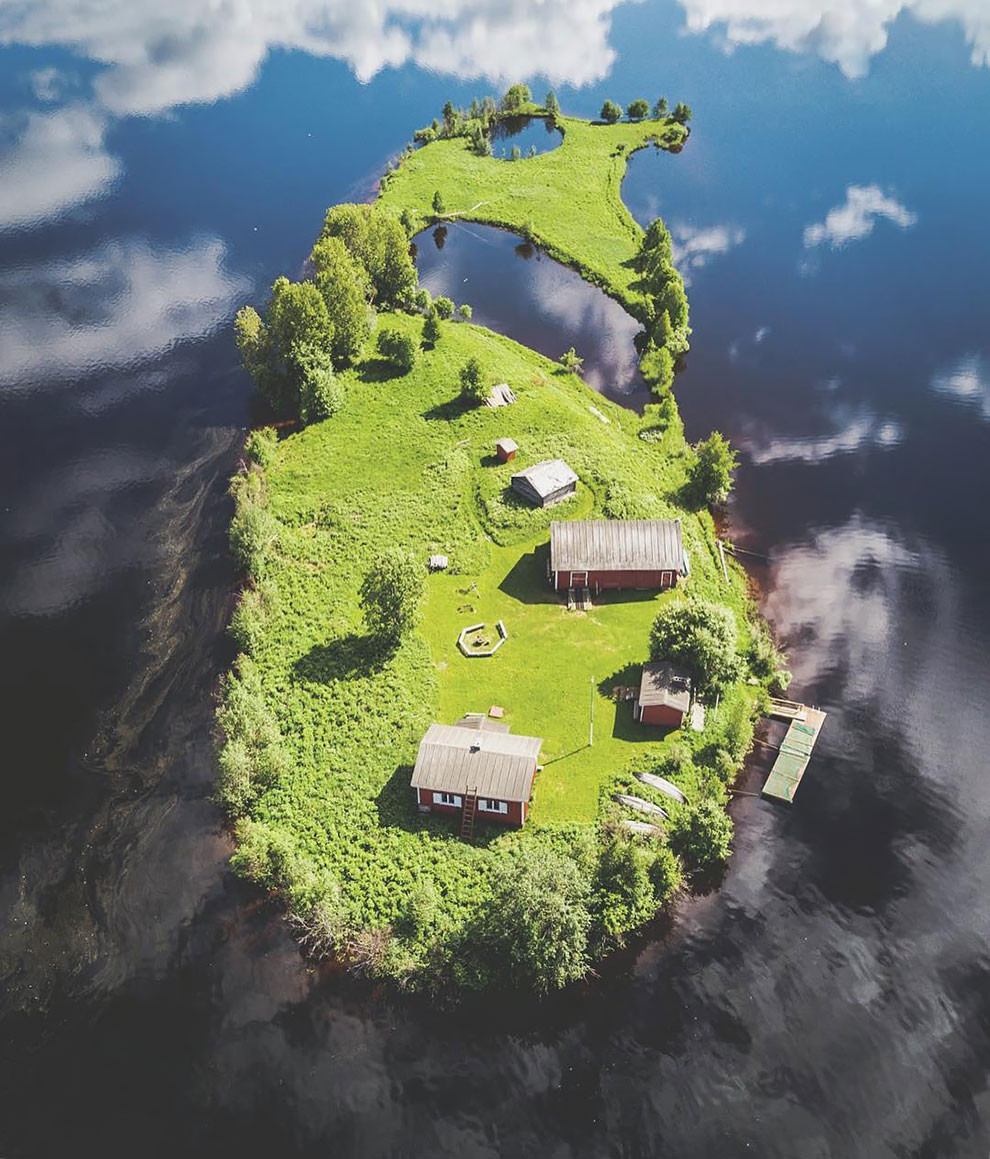 Nature photographer Jani Ylinampa who lives in the city of Rovaniemi in Finnish Lapland has captured absolutely gorgeous overhead photos of the tiny Kotisaari Island during a clear day in summer, autumn, winter and spring. Per the city's tourism website, the island sits in the middle of Rovaniemi and is only accessible by appointment and by boat.
More: Instagram h/t: laughingsquid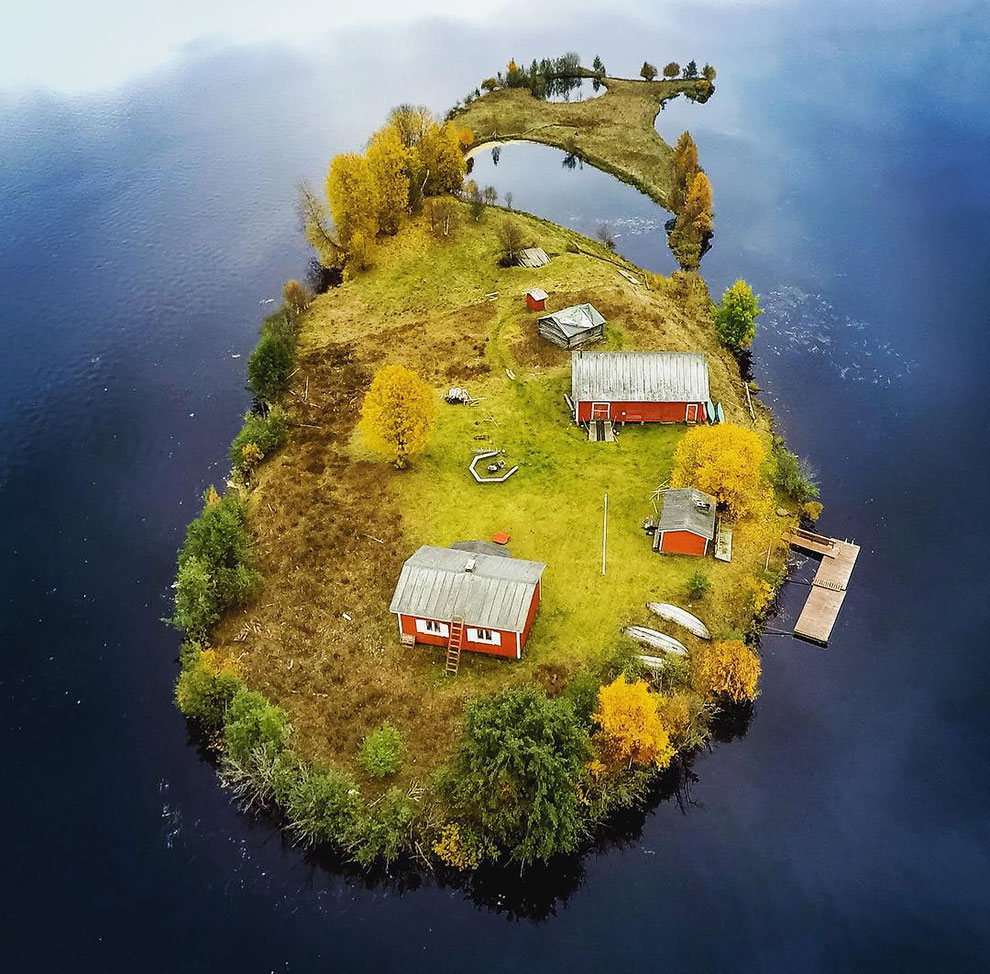 "In the good old days the Kotisaari Island was a traditional stronghold of the Lumberjacks in Kemijoki, and only with us can you enter this idyllic island. The Lumberjacks' history still lives on in the buildings of the island. The old boathouse has been renovated and it is now used as a tavern. We can only reach the island by boat along the scenic Kemi River. Spend a peaceful summer day with us on this small island or an atmospheric autumn evening when the lights of the city flicker on the river."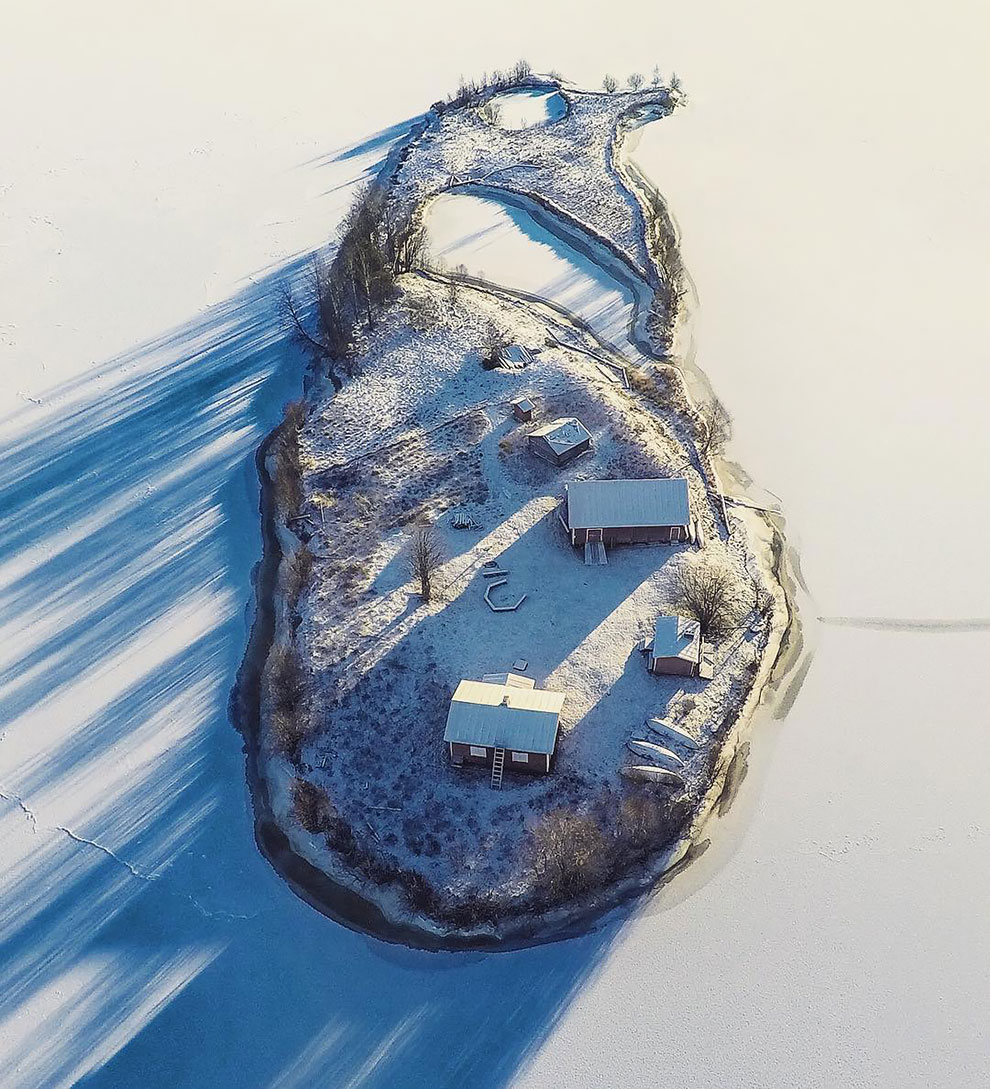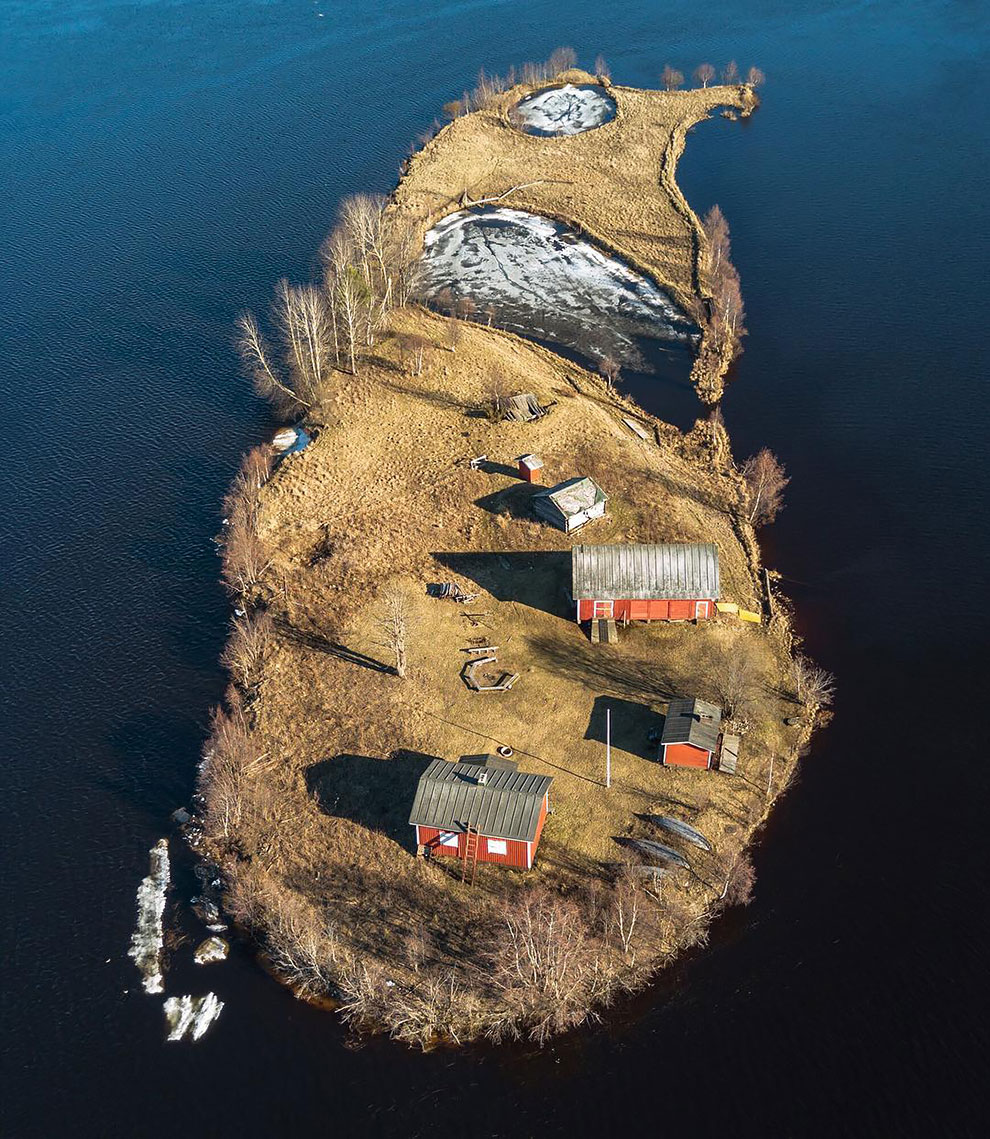 If you want more awesome content, subscribe to 'Oh, Design You Trust,' our brand new Facebook page! Trust me, you won't be disappointed.
More Inspiring Stories