271 Years Before Pantone, an Artist Cataloged Thousands of Color Swatches in a Book From the 17th Century
Before we had Pantone Color Guide, there was no universally recognized system to identify colors. But there were attempts to make it, and probably the most impressive one came from the artist known only as A. Boogert, who back in 1692 created an impressive piece of literature about mixing colors.
h/t: vintag.es, boredpanda
Handwritten in Dutch, the "Traité des couleurs servant à la peinture à l'eau" ("Color qualities of watercolor paint") was an 800-page long guide on color and paint that was probably the most comprehensive piece on colors at the time. It featured color samples, descriptions and even instructions on how to create certain hues and change the tone by adding one, two, or three parts of water.
Erik Kwakkei, a medieval book historian at Leiden University in the Netherlands who has translated parts of the book, wrote on his blog that the book was designed to be educational. "The author, who identifies himself as A. Boogert describes how to make watercolor paints. He explains how to mix the colors and how to change their tone by adding "one, two or three portions of water." To illustrate his point he fills each facing page with various shades of the color in question (lower image). To top it he made an index of all the colors he described, which in itself is a feast to look at. In the 17th century, an age known as the Golden Age of Dutch Painting, this manual would have hit the right spot."
The book is currently kept at the Bibliothèque Méjanes in Aix-en-Provence, France. The entire book is viewable in high resolution here.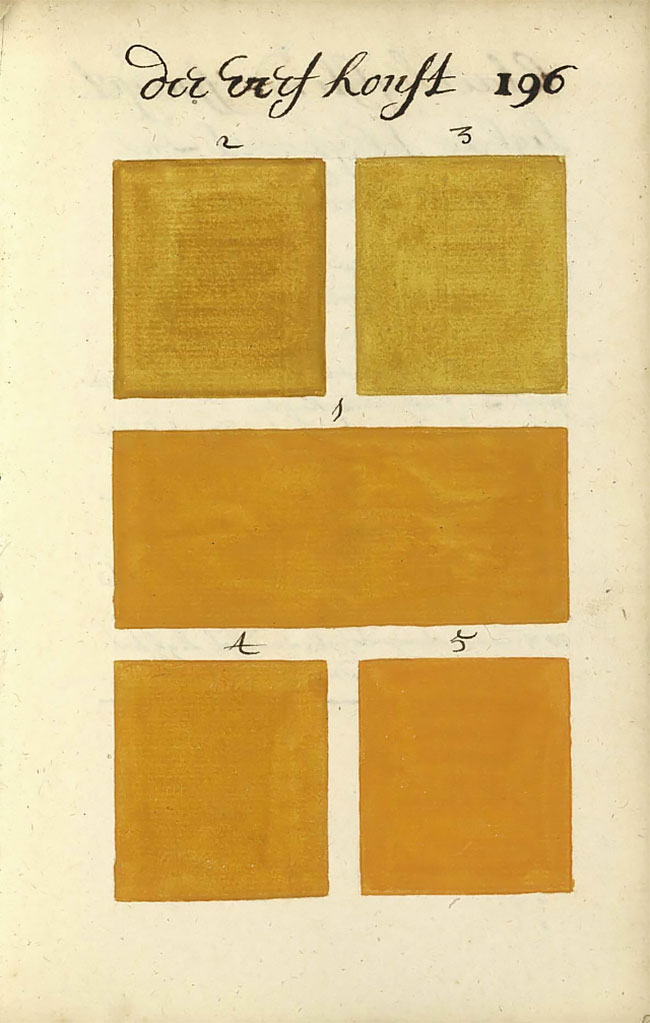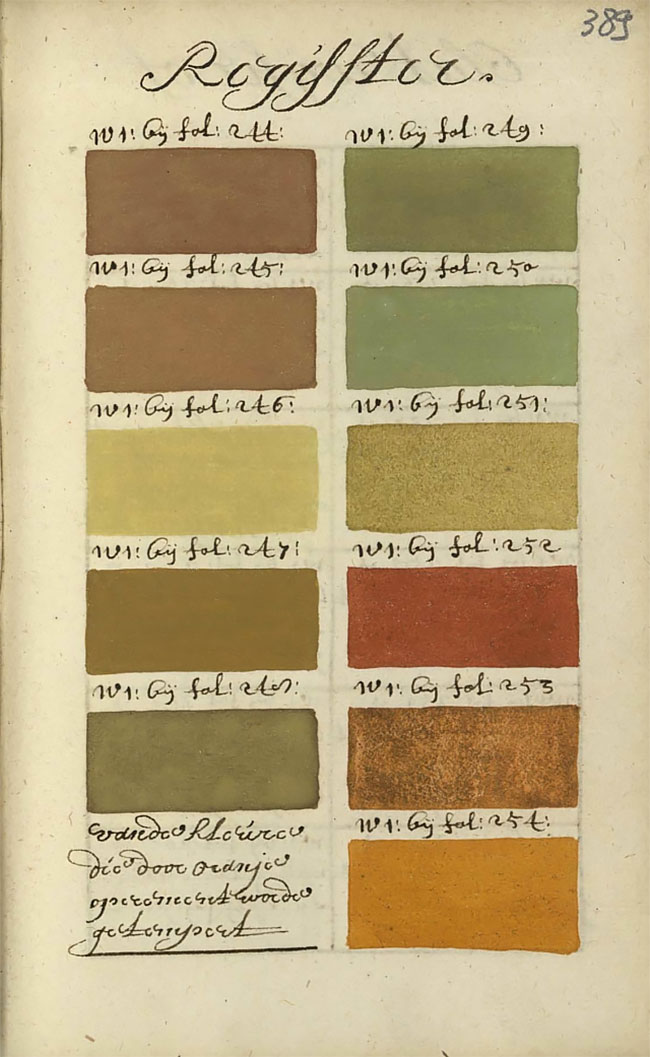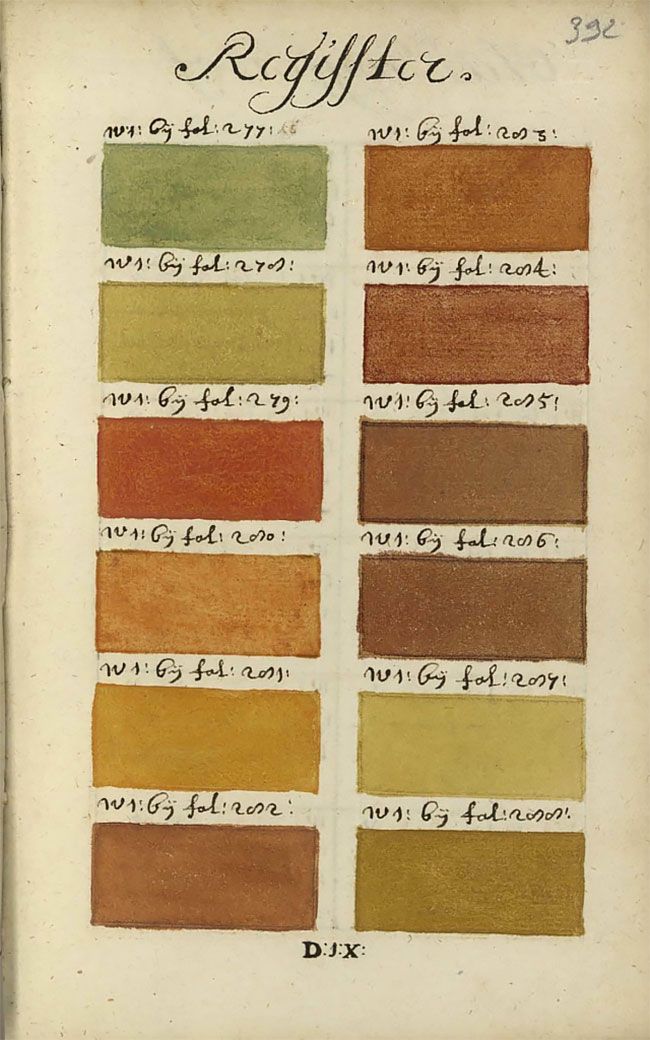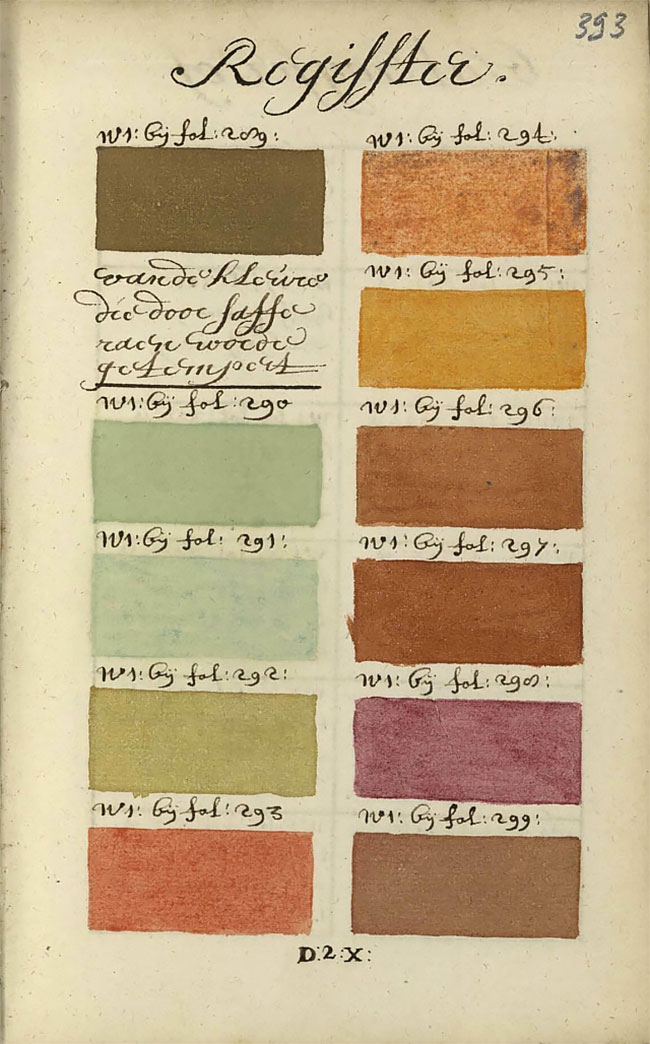 If you want more awesome content, subscribe to 'Oh, Design You Trust,' our brand new Facebook page! Trust me, you won't be disappointed.
More Inspiring Stories