Hungry Polar Bear in Daredevil Climb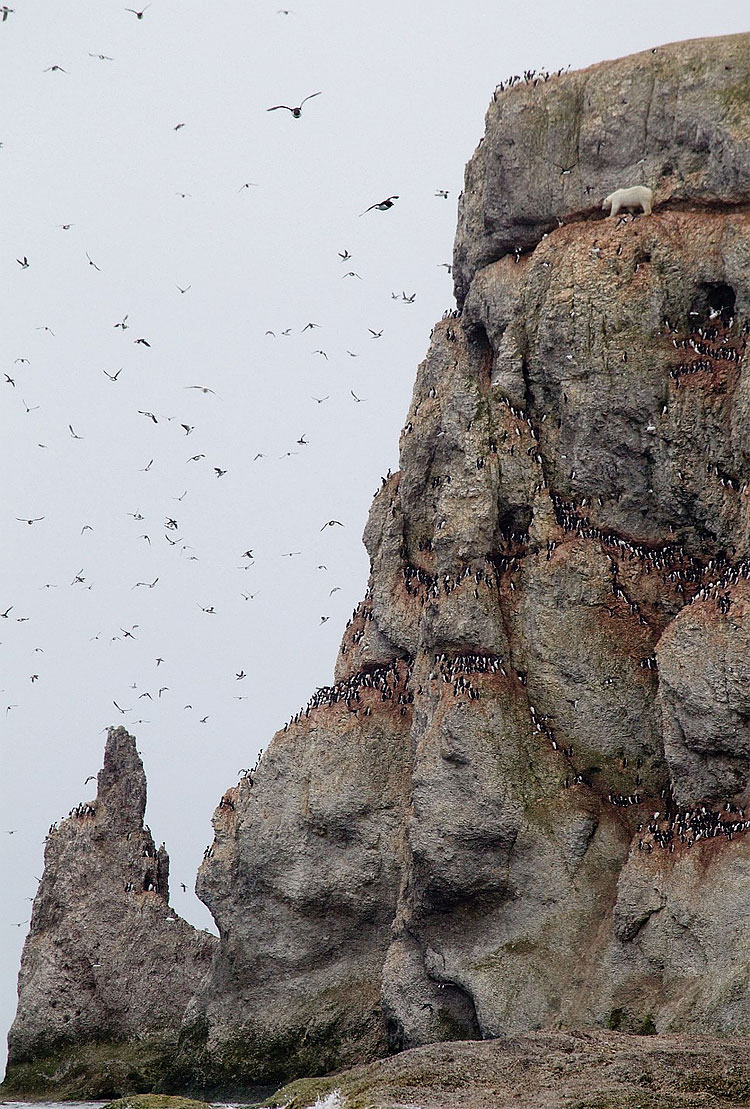 Tis starved bear was pushed to new limits as he dared to descend 300ft down a sheer cliff face to find food. The amazing images show the young male polar bear risking his life on a precarious precipice while scavenging for eggs. Stunned passengers on board an ice-strengthened boat watched on in awe as the bulky beast inched down the sprawling cliff-face in the search for a meal.
American photographer Dylan Coker, who was exploring the Novaya Zemlya archipelago in the Russian Arctic last month, captured the incredible snaps.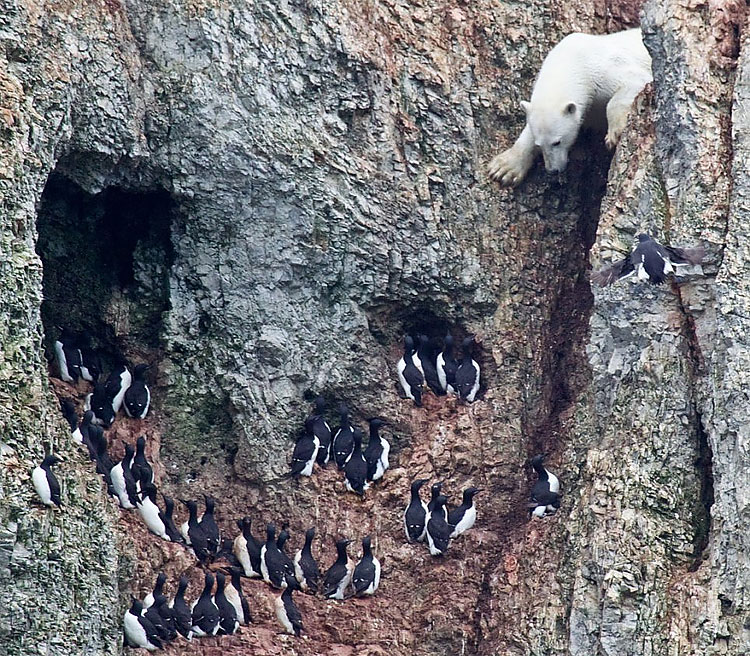 He said: "It was a really beautiful place; very foggy, cool, and serene with a sky full of squawking birds. We rounded a corner and suddenly we could see this white blob at the top of some cliffs. The cliffs were at least as high as a five-storey building. At first we thought it might be a large bird or a snow patch but as we got nearer we realised it was a polar bear. Everyone on the boat was quiet, we just sat there in awe."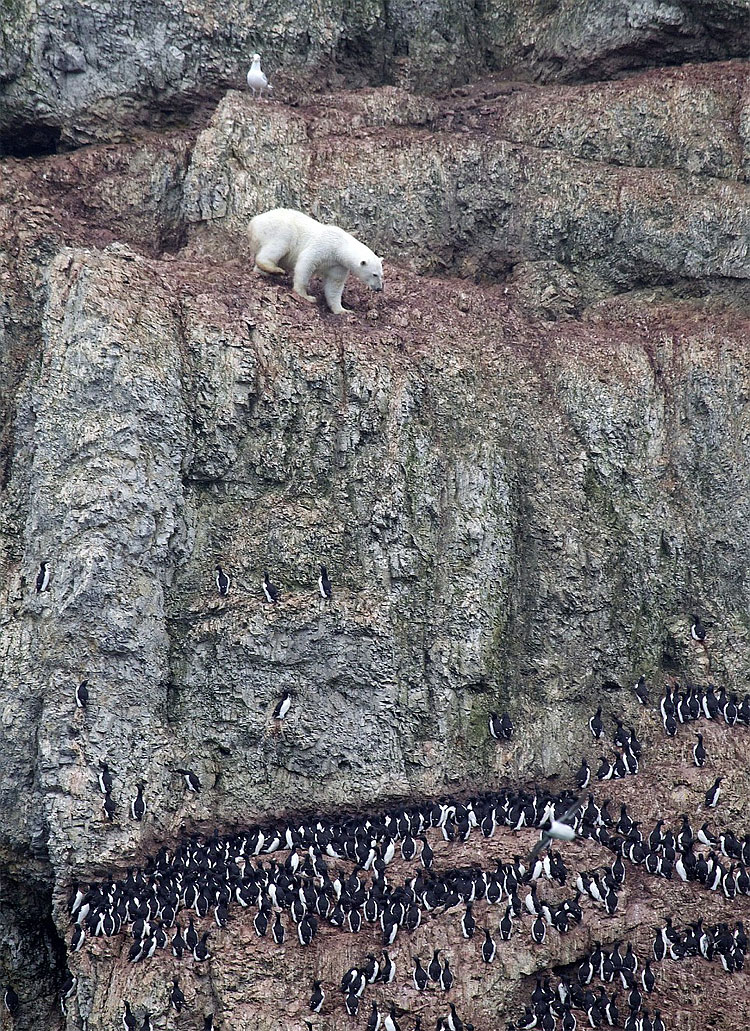 Dylan said the bear spent a few minutes hunting for the baby blue eggs among the nests of Brunnich's Guillemots that live on the cliff.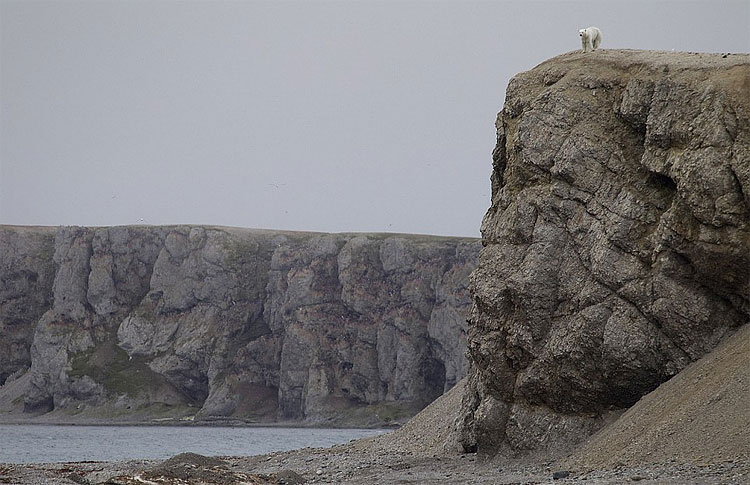 "Traditionally the bears sit by an air hole in the ice waiting for a seal to poke its head out so they can grab it. But because there's less and less ice, the bears are looking for alternative sources of food and have discovered the birds' eggs."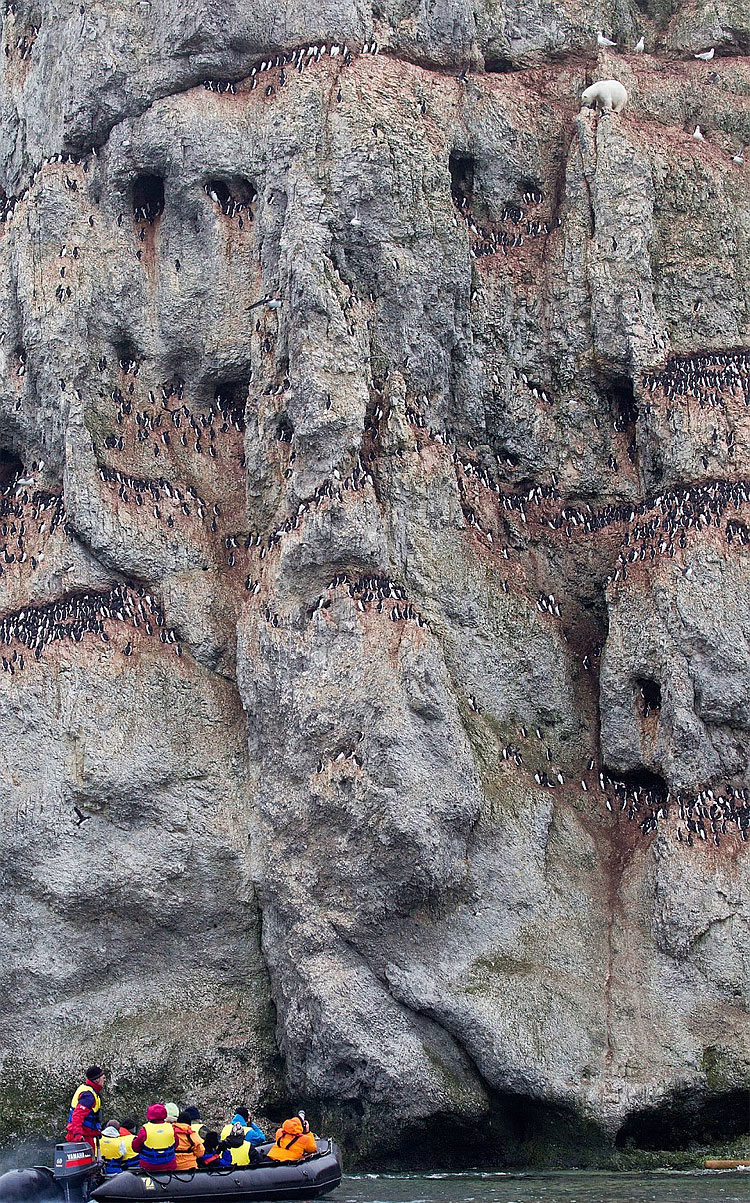 He added: "We were really lucky to have witnessed it. We could have easily been there on a different day and who knows how often this kind of thing occurs. I will never forget the day I watched a polar bear hunt for eggs on a cliff-edge. I couldn't have imagined a better or more unique adventure."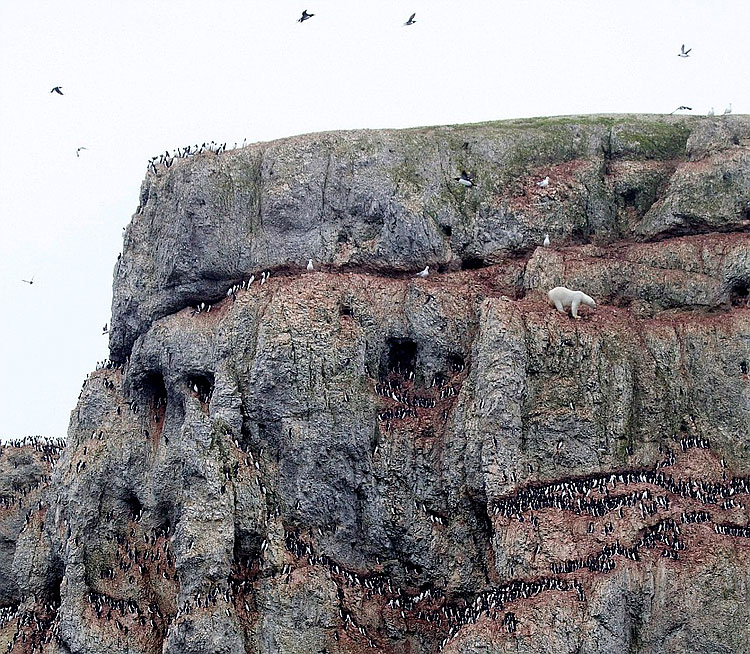 If you want more awesome content, subscribe to 'Oh, Design You Trust,' our brand new Facebook page! Trust me, you won't be disappointed.
More Inspiring Stories