Photo of the Day: Watermelon Crash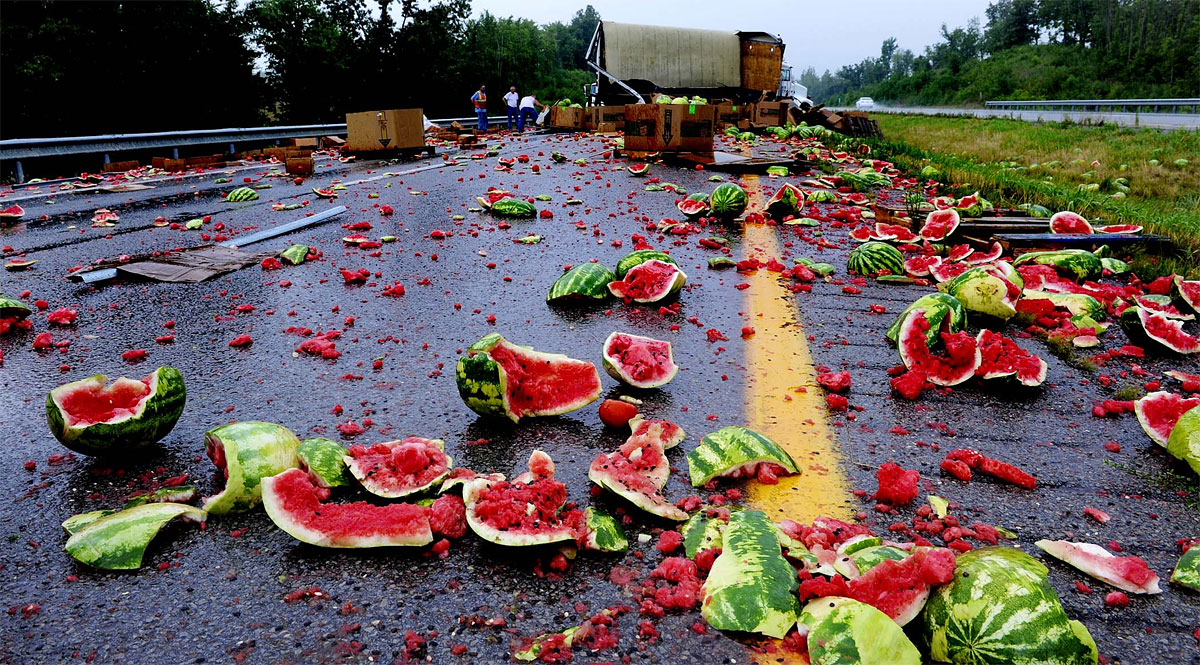 Splattered watermelons and tomatoes litter the roadway after an accident on the Breathitt-Pennyrile Parkway near Sebree, Kentucky. (Mike Lawrence/The Gleaner) Click image to zoom.
If you want more awesome content, subscribe to 'Oh, Design You Trust,' our brand new Facebook page! Trust me, you won't be disappointed.
More Inspiring Stories