Illustrator David Regone Shows All The Weird Things That Happen At The NYC Subway
Subway Creatures is a fascinating Instagram account that posts all the weird things, good and bad, that happen on the New York City Subway.
The page has recently partnered with freelance illustrator David Regone who created an amazing series of illustrations inspired by the Subway Creatures' posts. Anyone who's ever been on an NYC subway will agree — this is incredibly relatable. The artist offers prints for sale if you'd like one on your wall.
"First piece in my Subway series! Had a lot of fun with this one and there are so many details that won't make it into this post. But, If you like what you see, you can order a print for your self on the link in my bio! Thanks for the support everyone," Regone wrote.
See the illustrations that were published so far below and follow the page if you'd like to see the scenes from the subway on a daily basis.
More: Instagram h/t: playjunkie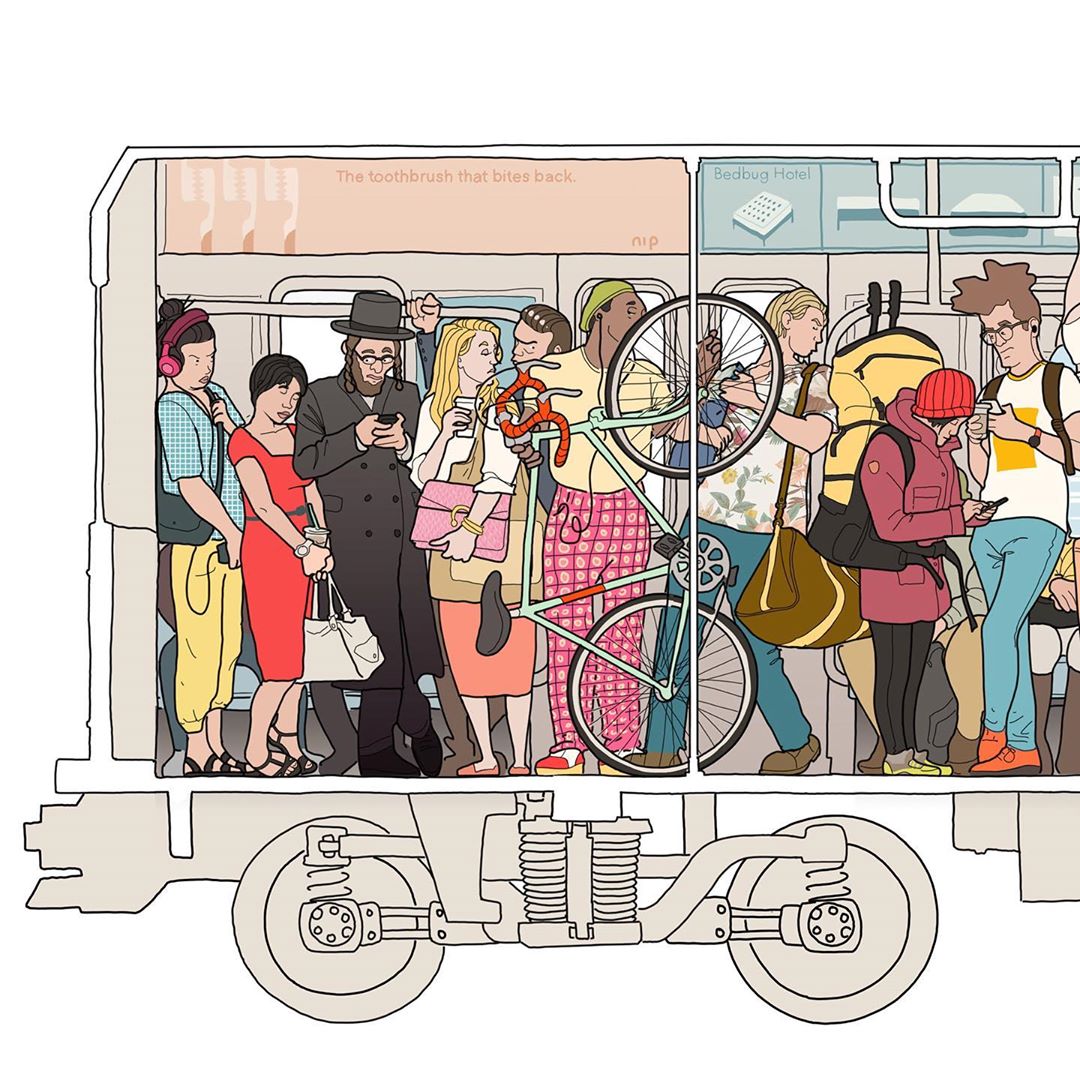 If you want more awesome content, subscribe to 'Oh, Design You Trust,' our brand new Facebook page! Trust me, you won't be disappointed.
More Inspiring Stories