Photographer Captures Incredible Aerial Photos Show Thousands of Abandoned Military Aircraft
Since 2010, Bernhard Lang has captured the earth's surface in his photo series "Aerial Views." To take these stunning pictures from the heavens, Lang takes off in a helicopter flown by a pilot that he charters.
More: Bernhard Lang, Instagram, Facebook h/t: petapixel
Lang aerially photographed the 309th Aerospace Maintenance and Regeneration Group (309th AMARG) — better known as the Boneyard — in Tucson, Arizona, in March 2022. It is the world's largest aircraft storage and preservation facility and holds almost 4,000 aircraft.
The German photographer's mesmeric pictures show military and civilian aircraft laid out in neat rows contrasted by the orange-tinged earth of the Arizonian desert. Some of the planes look ready to be called into action, while some have tails and wings missing or are severely rusted.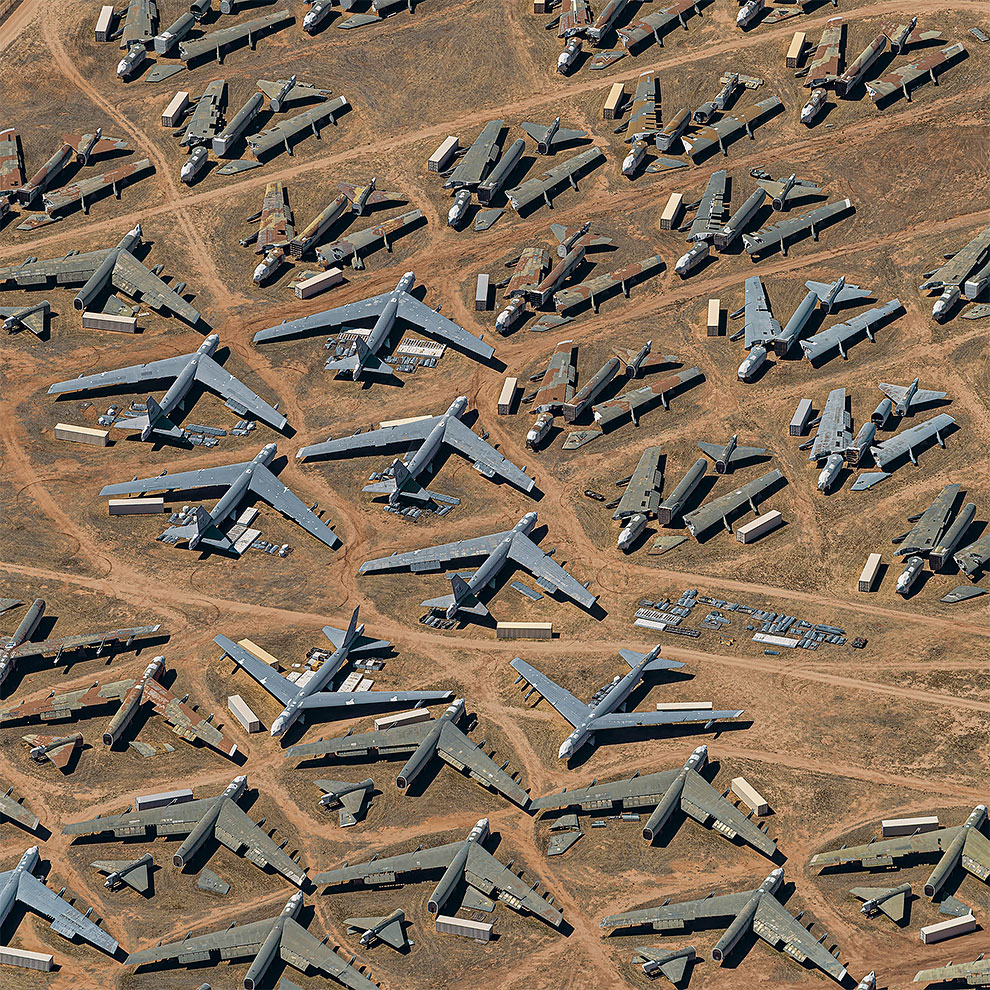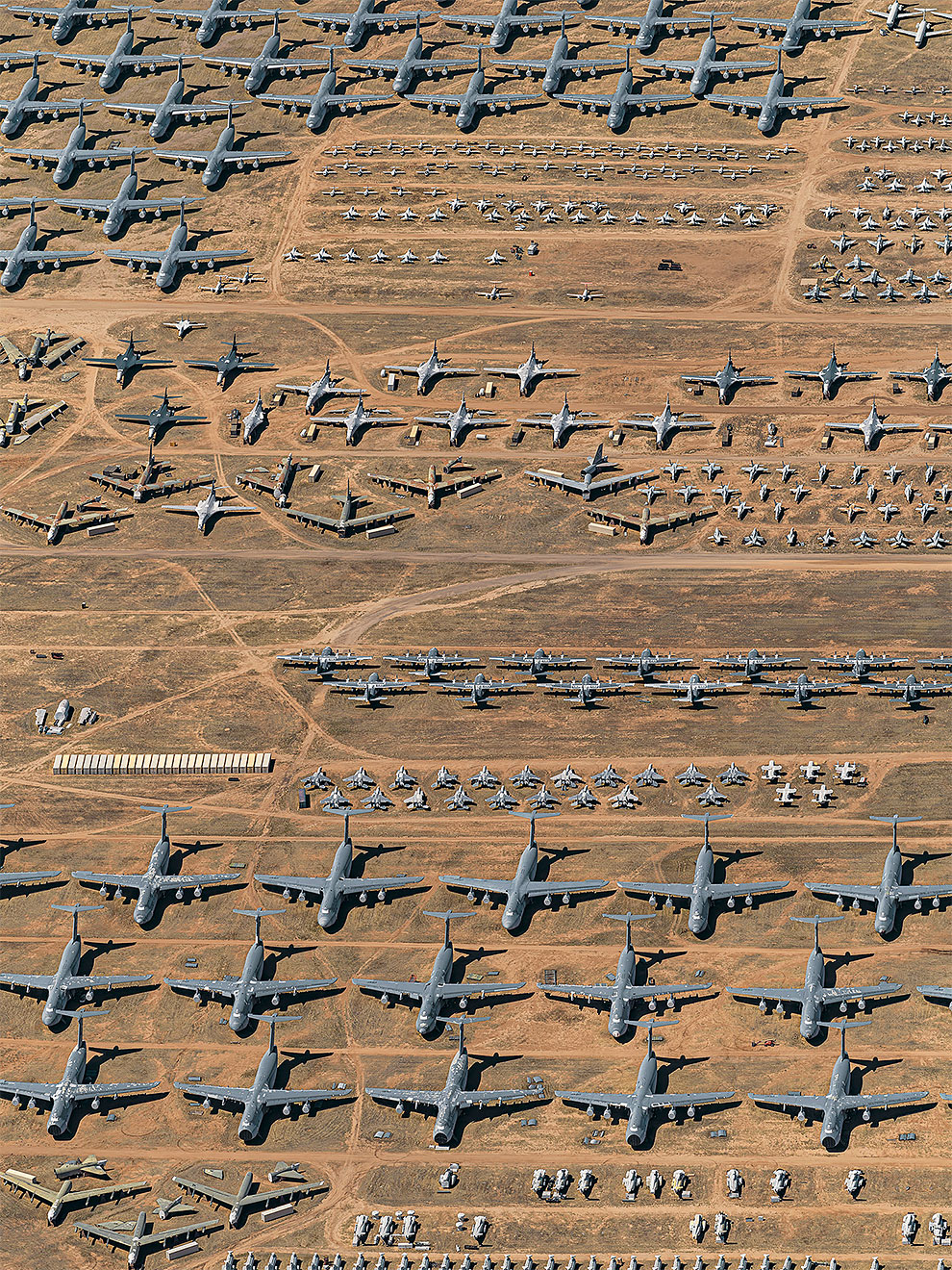 If you want more awesome content, subscribe to 'Oh, Design You Trust,' our brand new Facebook page! Trust me, you won't be disappointed.
More Inspiring Stories