Cats Of War: This Artist Hilariously Combines Military Hardware With Giant Cats
We are no strangers to giant cats among us theme as we've previously featured them here, here and here. This time we invite you to take a look at @GiantCat9 Twitter account who combines huge cats with military hardware. Why? Who knows… But it's quite entertaining.
More: Twitter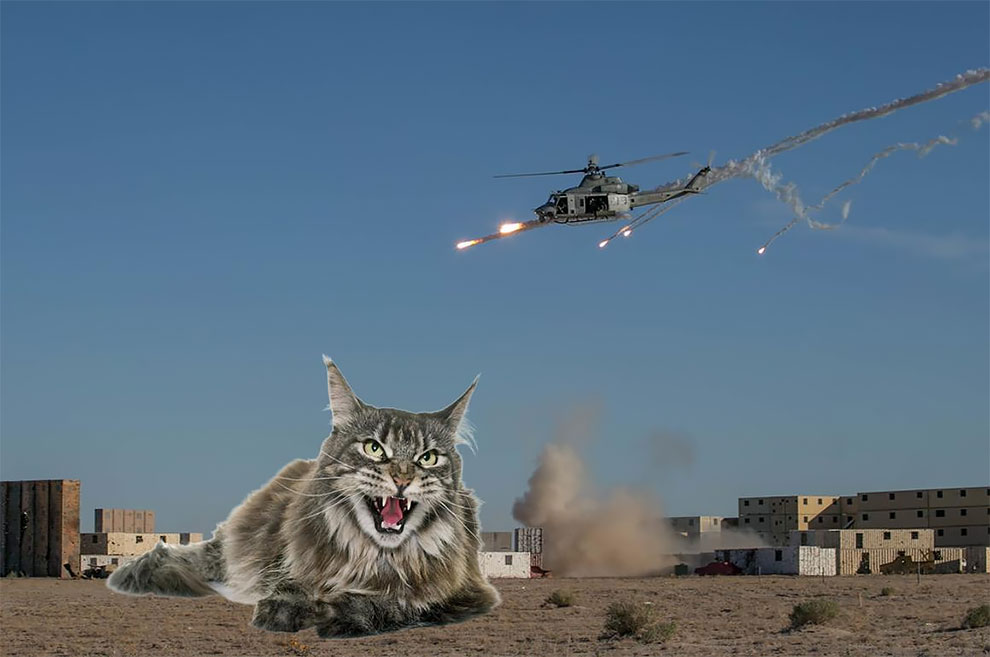 If you want more awesome content, subscribe to 'Oh, Design You Trust,' our brand new Facebook page! Trust me, you won't be disappointed.
More Inspiring Stories