Winners Of The Guardian Readers' Travel Photography Competition – January 2018
Images of nature and people came to the fore in our first monthly competition of the year.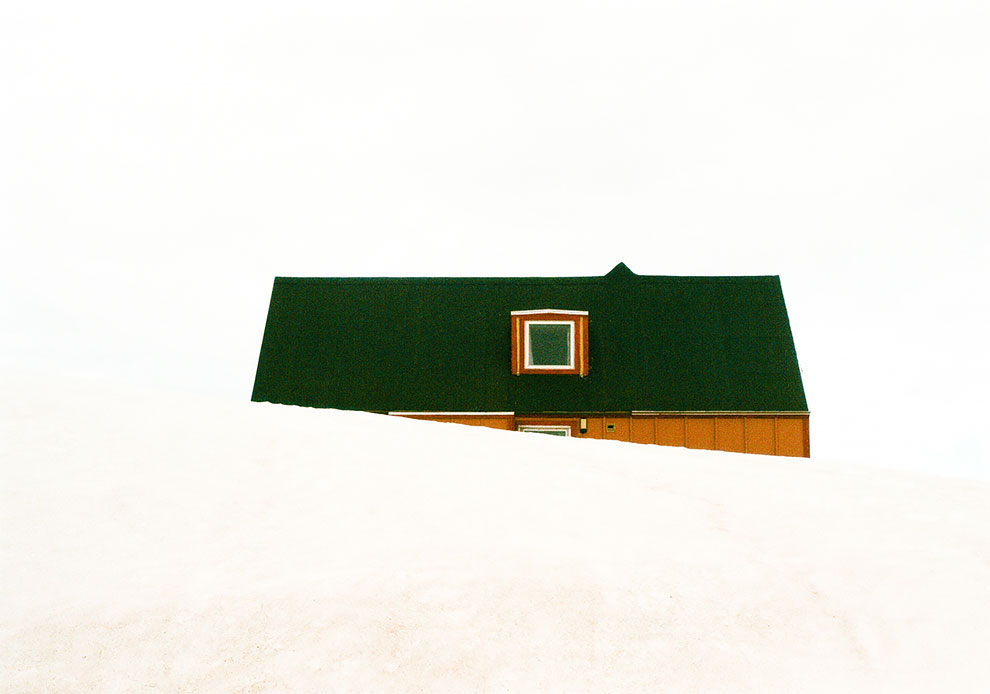 "This shot of a house in the snow was taken on an August stroll with my Danish uncle around a village in East Greenland". (Photo by Rachel Jones/The Guardian)
More info: The Guardian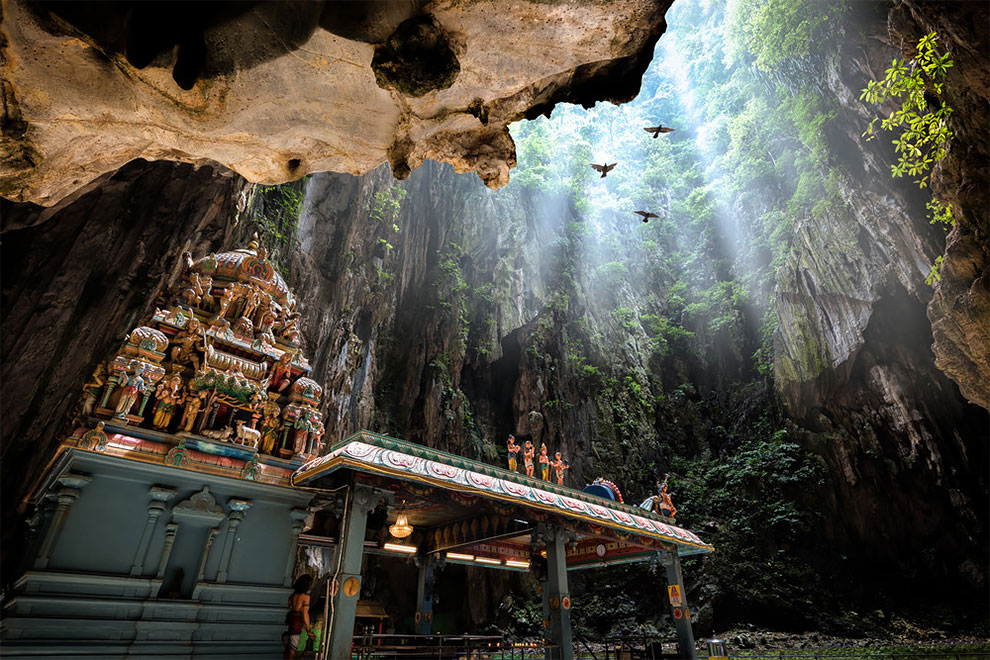 "The Batu caves are on the outskirts of Kuala Lumpur, Malaysia. The main temple of Murugan is a Hindu shrine that sits in the centre of the caves, 100m and a steep 272-step journey above ground. In the caves, monkeys and backpackers jostle for position and birds fly overhead". (Photo by Mathew Browne/The Guardian)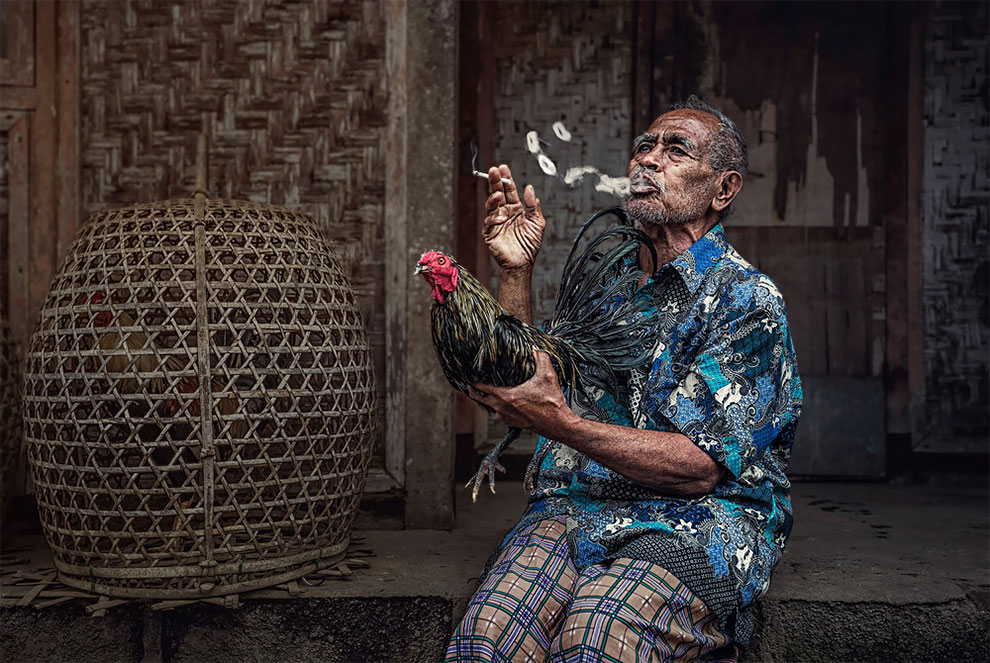 "A Balinese man shows off his pride and joy, a fighting cock, while on a cigarette break after a morning's work in nearby fields". (Photo by Coltrane Koh/The Guardian)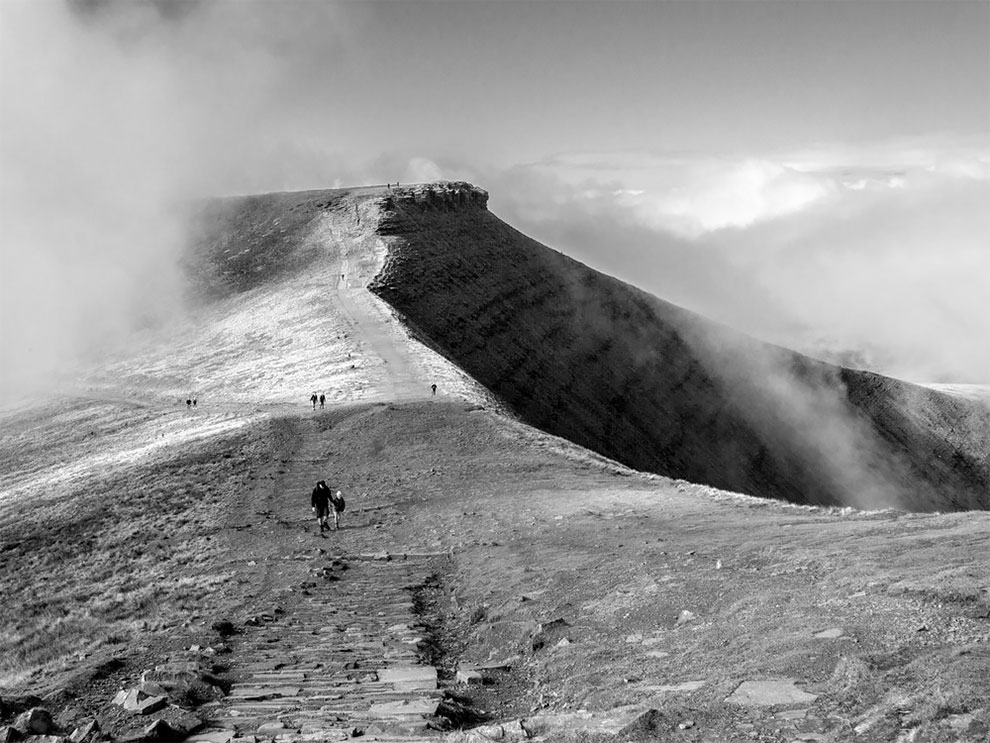 "During a family hike in the Brecon Beacons, south Wales, clear skies gave way to swirling cloud over Pen y Fan and Corn Du summits. Shaded hillside contrasted nicely with the clouds, ideal conditions for a black and white photograph". (Photo by Andrew Gilmore/The Guardian)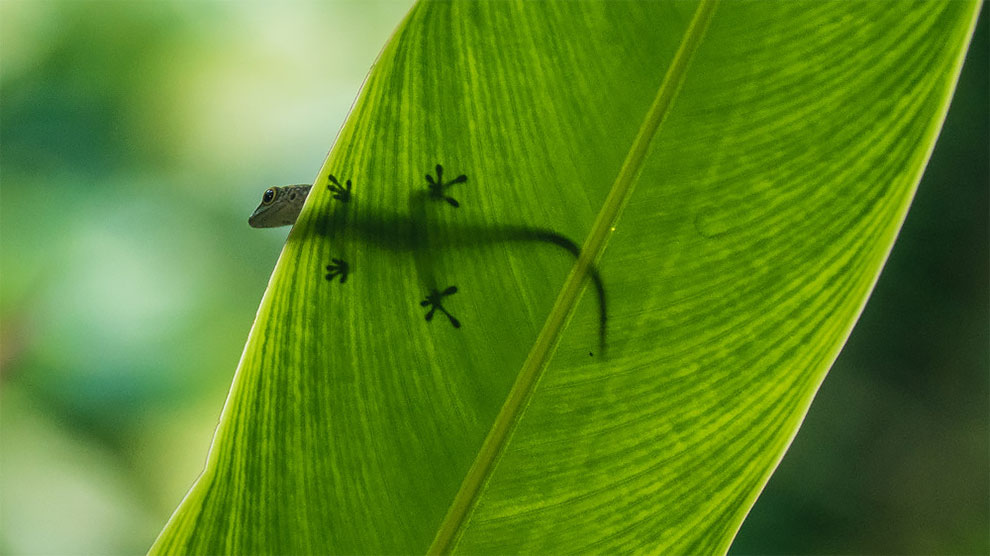 "I was lucky to spot this day gecko pausing on a leaf while I was in Mahé in the Seychelles. The sunlight clearly defines the iconic shape of the feet through the surface". (Photo by Geraint Michael/The Guardian)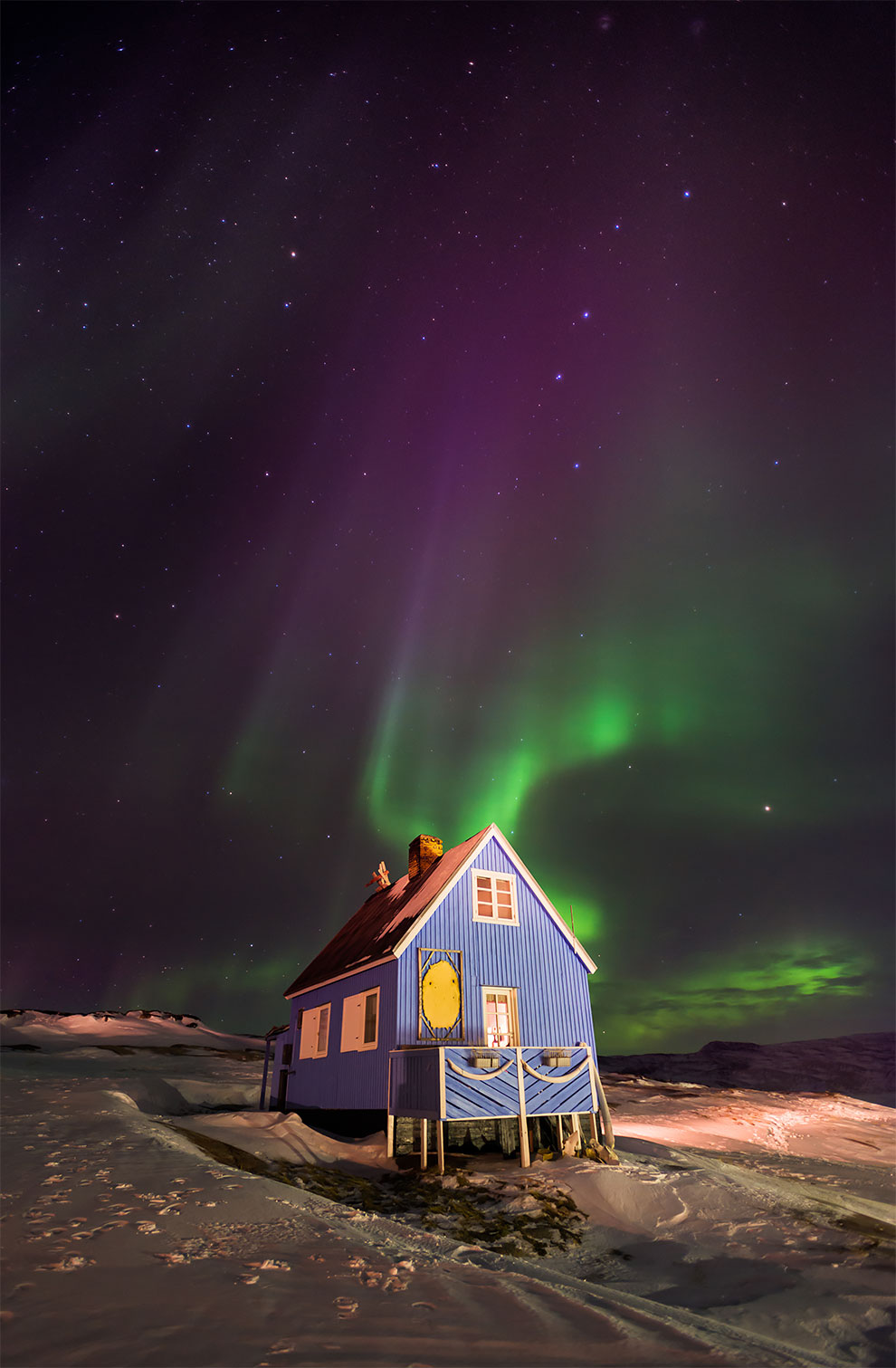 "On our second night in the Inuit village of Oqaatsut (formerly Rodebay), West Greenland, we were treated to a display of the dancing green lights of an aurora illuminating this pretty blue house. An unforgettable experience". (Photo by Richard Burdon/The Guardian)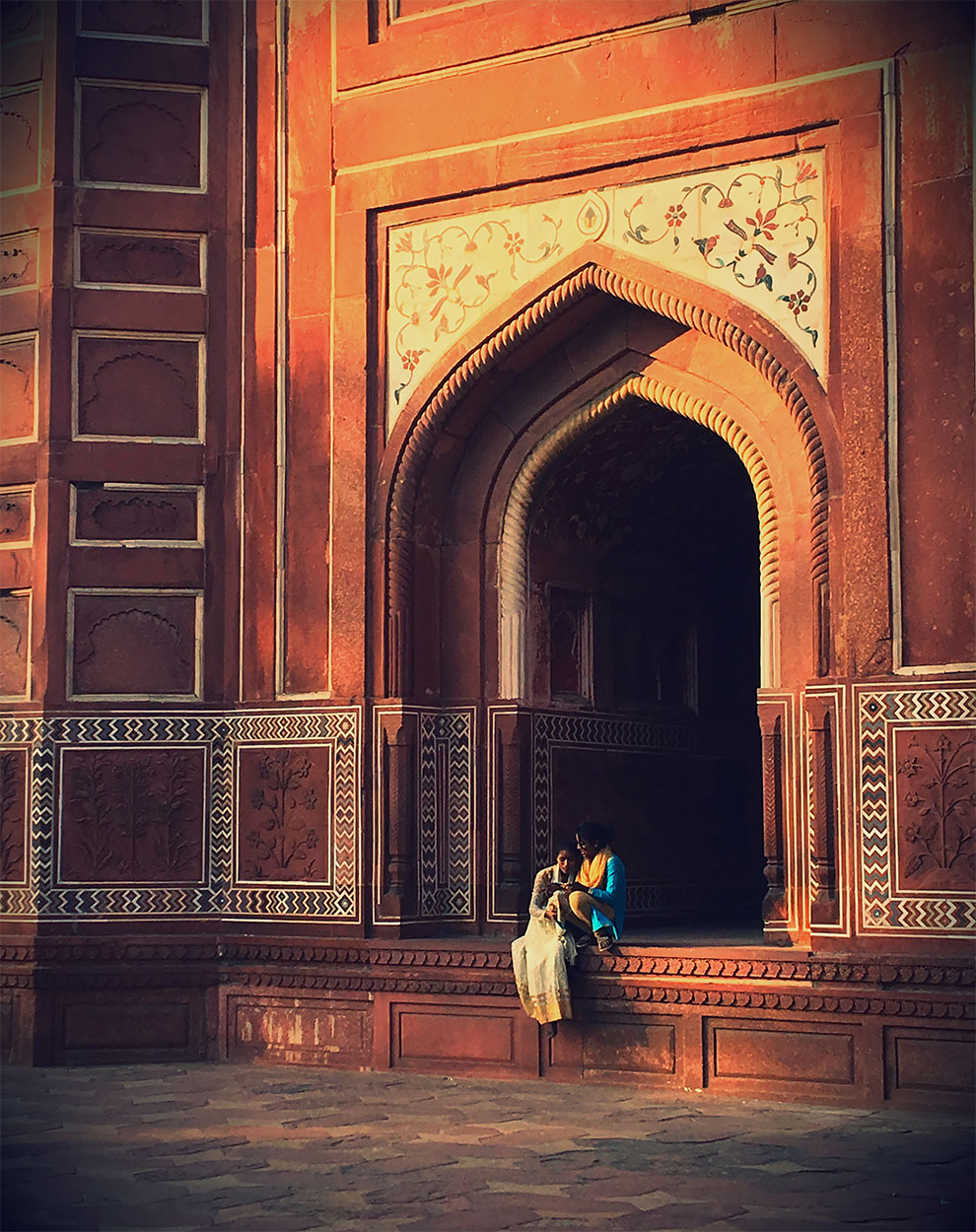 "Dusk at the Taj Mahal, and away from the tourists I noticed two friends chatting. I was drawn to their beautiful coloured clothing against the architecture". (Photo by Stella Chidzik/The Guardian)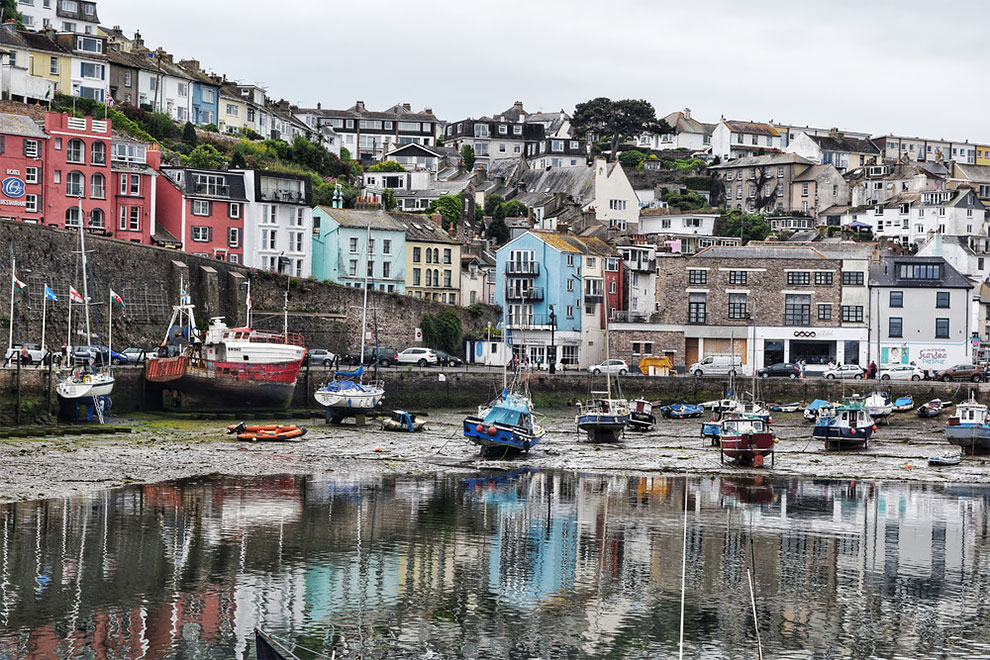 Runner-up. "We recently visited Brixham harbour and I was captivated by the colourful houses surrounding it, and their reflection in the water. They were such a bright contrast to the dreary day". MICK RYAN, JUDGE: "A harbour village on a dull day. Who needs the sun with these understated but wonderful pastel tones? No overuse of the saturation 'wow' slider for this photographer. Complex scenes such as these are hard to frame and compose but this is expertly and thoughtfully done, with clean edges and distinct foreground, middle ground and background". (Photo by Brenda Melaniphy/The Guardian)

Runner-up. "October in Mongolia, and I was staying with reindeer herders. On the day of a snow storm the reindeer were being sorted to go to the mountains. As these two started to face off, I crept closer and waited till they started to butt heads". MICK RYAN, JUDGE: "Snowy winter images can be particularly romantic and keen photographers rush out when the snow starts to fall. This is technically faultless; well composed, sharp focus on the reindeer with an out-of-focus woodland background. Makes you want to go for a walk in the snowy woods". (Photo by Eloise Campbell/The Guardian)

Winner. "Pekutatan beach, Bali. About an hour before sunset kids would gather to play football – and stay until dark. I photographed them over several days, hoping to get a nice sunset silhouette. That never came but there were glimpses of it and lots of storm clouds". MICK RYAN, JUDGE: "If a photo is sometimes meant to tell a story, this has several chapters. A well-spotted scene by a photographer who was some distance away and taken with a telephoto lens that has compressed the action. I like the conversion to monotone, which with silhouettes can add more impact by its simplification". (Photo by Ian Webb/The Guardian)
If you want more awesome content, subscribe to 'Oh, Design You Trust,' our brand new Facebook page! Trust me, you won't be disappointed.
More Inspiring Stories