Kingdom Of Sand: Photographer Captures Apocalyptic Aerial Photos Of Sand-Covered Roads In The United Arab Emirates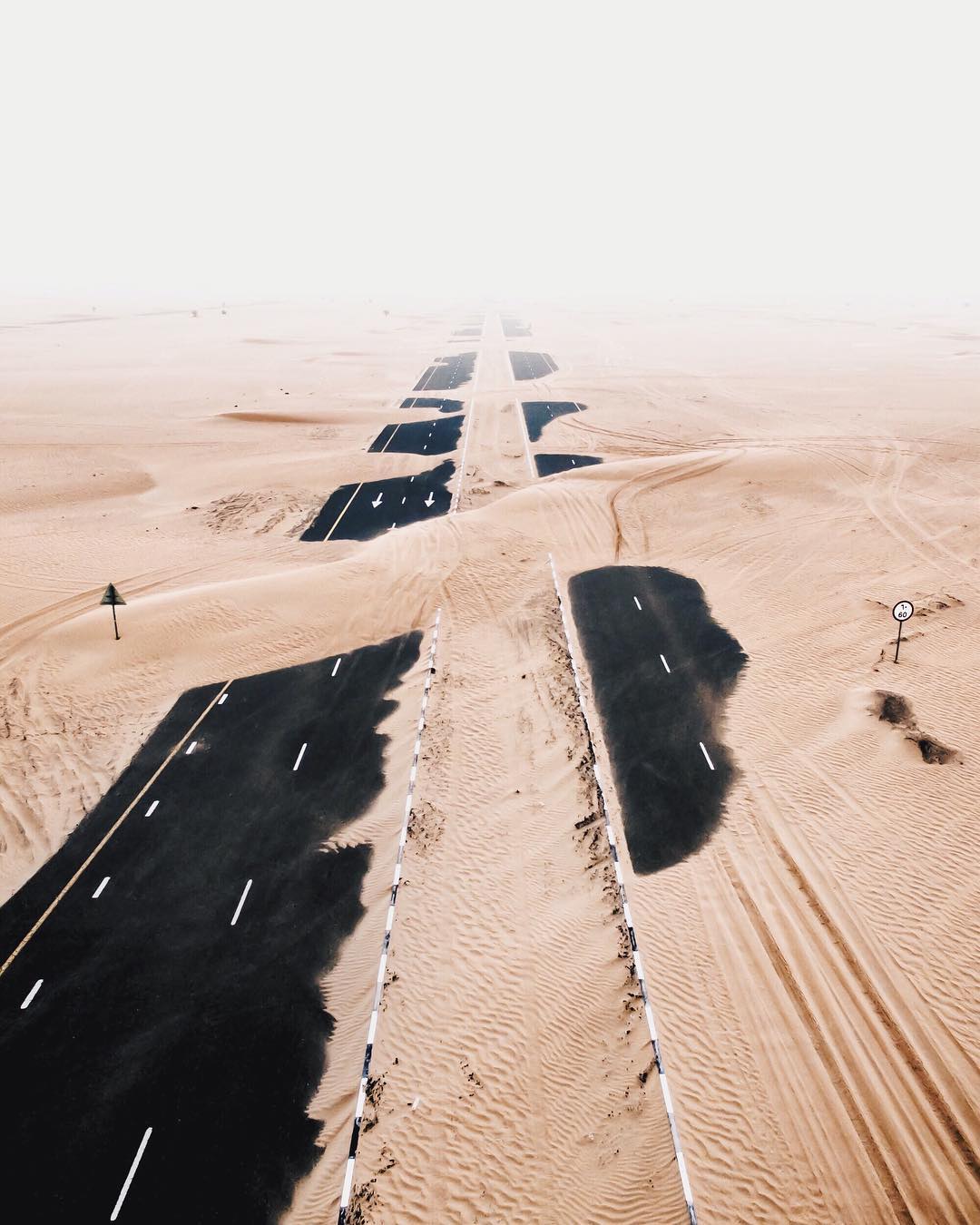 One rarely gets the opportunity to witness a battle of nature with people, but the United Arab Emirates is just one place where you can glimpse this phenomenon. Surreal and apocalyptic aerial photographs made by Australian photographer Irenaeus Herok show how the desert slowly but inevitably can "swallow up" highways and settlements in the Emirates.
The barren and desolate territory of the Emirates was settled at an incredible rate, for example, Dubai grew from an unremarkable port city to a vibrant metropolis in only several decades.
Irenaeus Herok is based in Sydney Australia but his work takes him to many remote locations around the globe. With a background in design and fine arts, he specialises in Landscape and Portraiture Photography, drawing his inspiration from old master paintings and cinema. His work contains both traditional and contemporary aspects, balancing technical precision with his own unique aesthetic.
His work can be seen in various publications like 212 Magazine, Don't Take Pictures, Spiegel, Vice, Wired, NewScientist VanityFair, TravelBook, and TheGuardian.
More: Irenaeus Herok, Instagram
If you want more awesome content, subscribe to 'Oh, Design You Trust,' our brand new Facebook page! Trust me, you won't be disappointed.
More Inspiring Stories