Turkish Interior Architect Hayri Atak Proposes Cantilevering Glass Pool Over Norwegian Fjord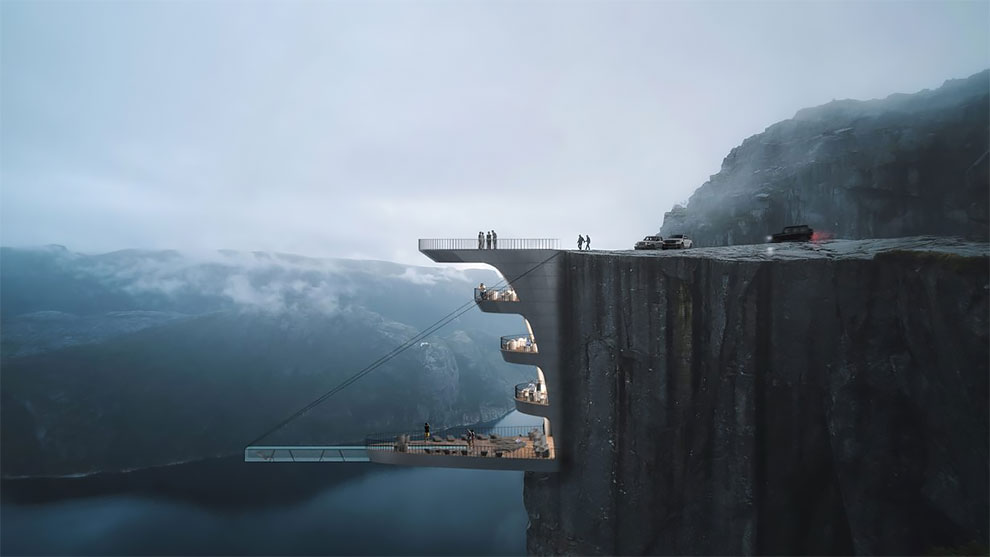 Hayri Atak Architectural Design Studio has designed a concept for a boutique hotel within a cliff edge in Norway that includes a cantilevered glass swimming pool.
More: Hayri Atak, Instagram, Facebook h/t: dezeen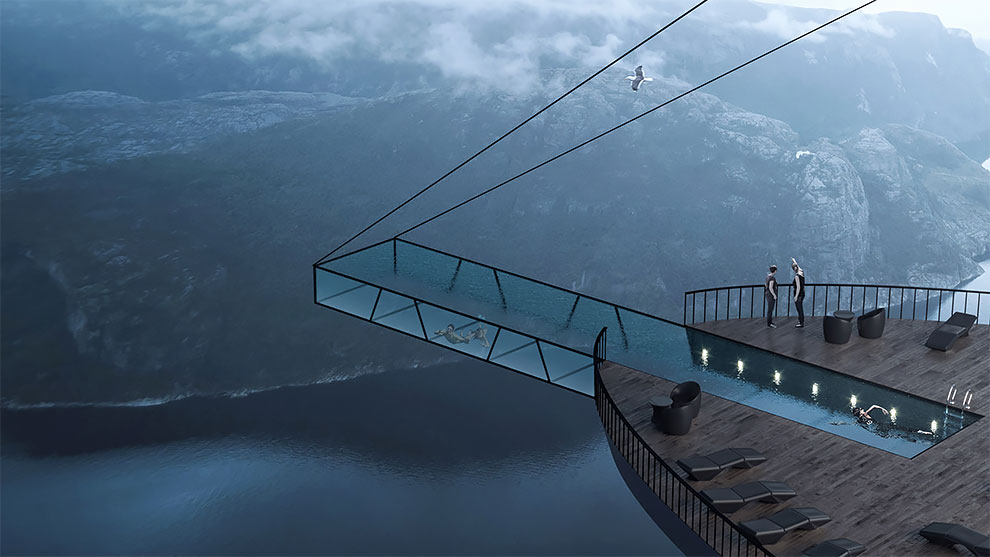 Istanbul practice Hayri Atak Architectural Design Studio proposed building the hotel on a site 600-metres-high on Preikestolen – a steep cliff and popular tourist spot in the west of Norway that overhangs the Lysefjorden fjord.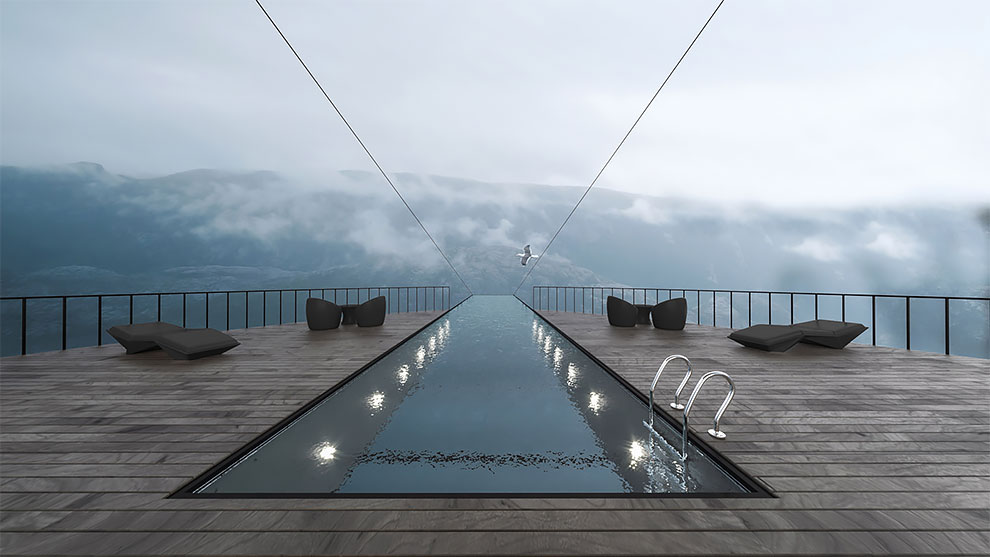 It is intended to recreate the thrill of embarking on hiking trails around the cliff, and capture the feeling of "living on and beyond the edge".
Interior Architect Hayri Atak was born in Eskişehir in 1989. After completing his primary school and high school education in Izmir, he studied Interior Architecture at Istanbul Technical University (ITU) in 2007.He has received awards from many design competitions during his academic and professional life, both as an individual and a group. Having started his professional career during his undergraduate education, Interior Architect Hayri Atak has experience in a wide scope of interior and architectural projects including: hotel design, cafe/restaurant design, store concept design, villa design, clinical design, housing design, and facade design.
If you want more awesome content, subscribe to 'Oh, Design You Trust,' our brand new Facebook page! Trust me, you won't be disappointed.
More Inspiring Stories