Safety First!
The US Transportation Security Administration has said that travellers can bring small pocket knives on board planes for the first time since the September 11 attacks, sparking outrage from flight attendants who said the decision would endanger passengers and crew.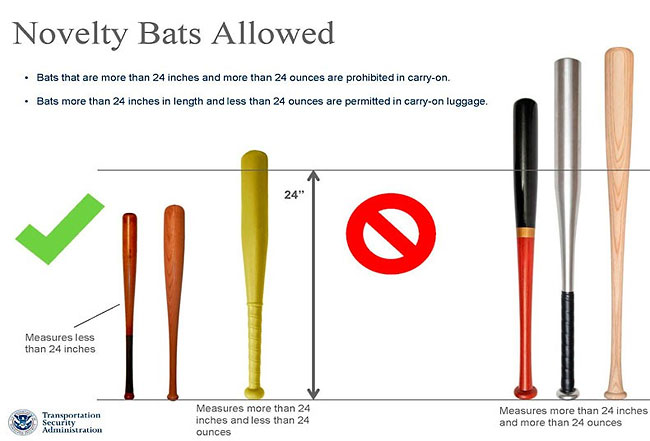 This image from the TSA shows the types of baseball bats that airline passengers in the US are allowed to carry.
If you want more awesome content, subscribe to 'Oh, Design You Trust,' our brand new Facebook page! Trust me, you won't be disappointed.
More Inspiring Stories