Life is Adventure by Marek Farkas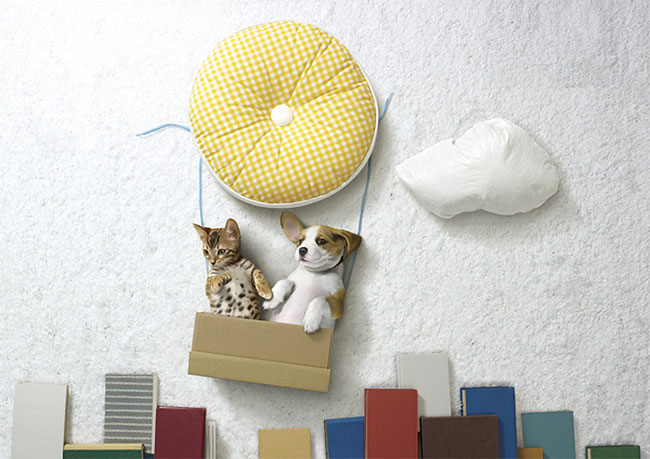 This series cannot get any cuter! Entitled Life is Adventure, the images portray little kittens and puppies playfully placed within elaborate scenes. To create each setting, the creative team first sketched out ideas and then used everyday household items like books, pillows, and a broom, to bring the imaginative moments to life. In the compositions, kittens ride camels, puppies sail off to sea, upside-down hangars look like seagulls, and a ring of yellow rubber gloves form a sun shining overhead.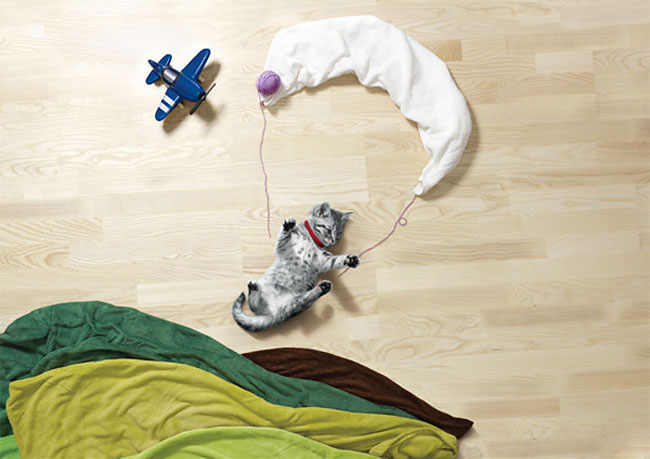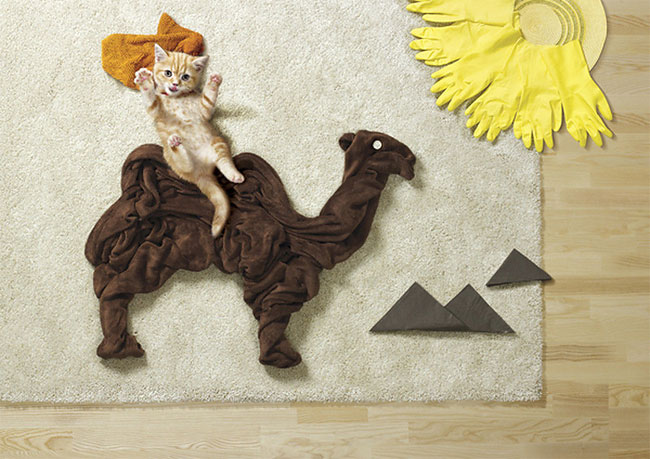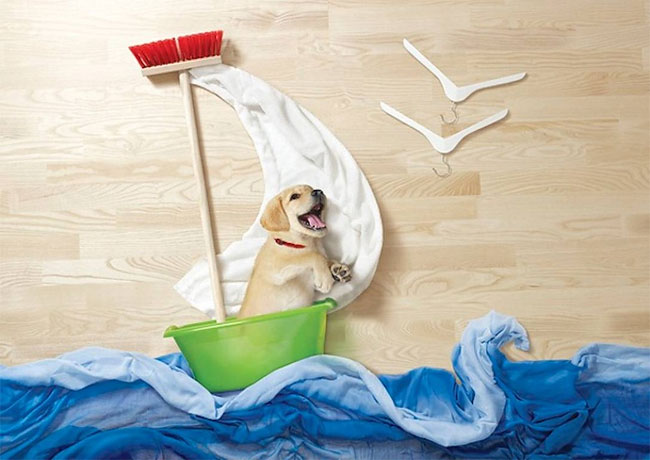 If you want more awesome content, subscribe to 'Oh, Design You Trust,' our brand new Facebook page! Trust me, you won't be disappointed.
More Inspiring Stories