The Most Luxurious On-Board Airline Bars in the Sky Revealed
There's nothing like sipping a glass of bubbly on board a flight to an exotic destination.
However, while most economy passengers will enjoy a drink cramped in their seats, for those who turned left as they boarded, it's another story altogether. Many of the world's top airline's offer on-board bars, where, for a seat at a price, passengers can sit on comfy chairs at the bar or lazy on luxury sofas while having their favourite tipple delivered.

Fancy a drink? These airlines are offering some of the best bar service in the skies. Pictured: The Emirates Airbus A380 in-flight bar and lounge. (AFP/Getty Images)


The Emirates Airbus A380 offers business class passengers the opportunity to enjoy hors d'oeuvres and spirits from the in-flight bar. (Toronto Star/Getty Images)

The Qatar Airways lounge area looks more like an executive club than an airplane, boasting chandeliers and a range of five-star canapes. (Qatar Airways)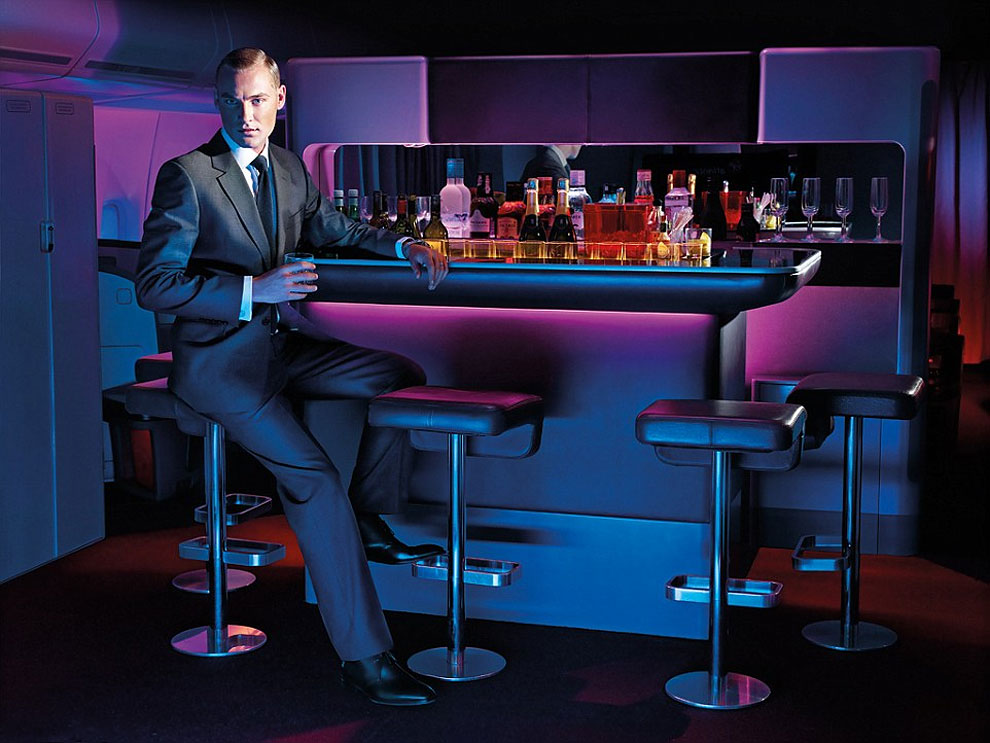 Virgin Atlantic offers on-board bars in all of their aircraft, located at the back of the upper class cabin. (Virgin Atlantic)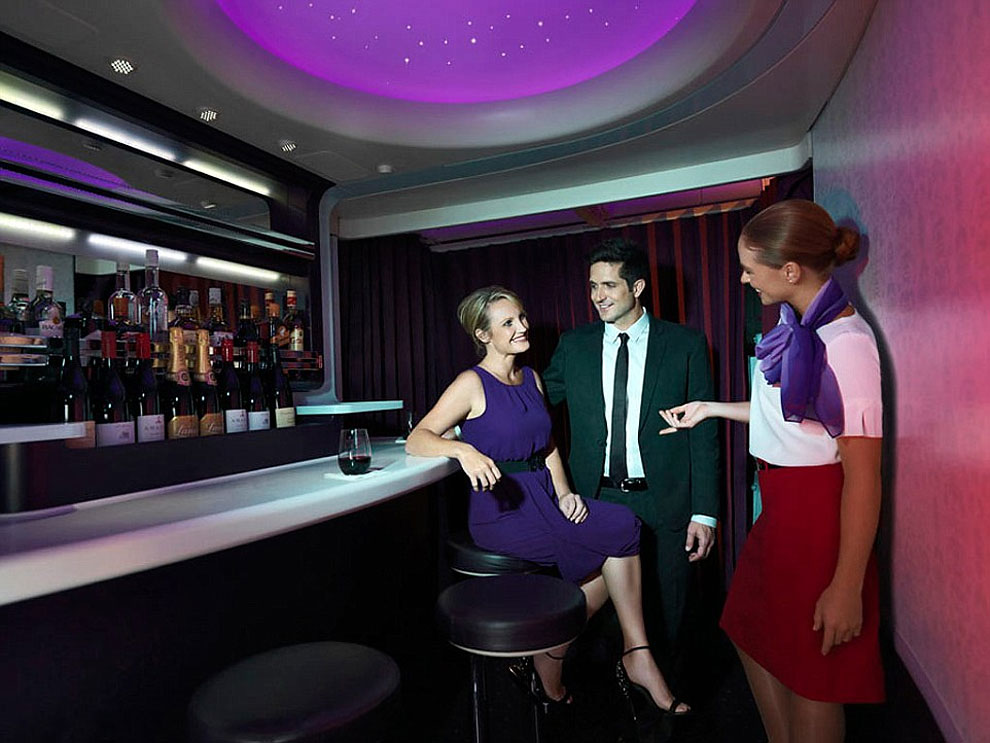 Virgin Australia's Boeing 777 offer a business class bar on domestic and international flights. (Virgin Australia)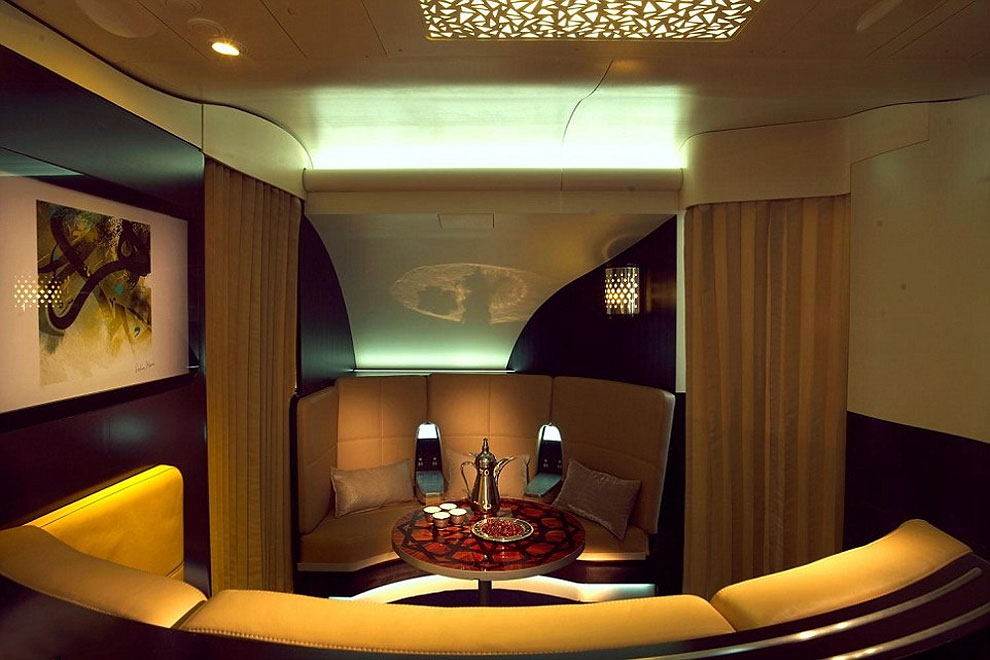 On Etihad's Airbus A380 model, first and business class passengers can relax in The Lobby, which boasts a semi-circular leather sofa and a large TV screen. (Etihad)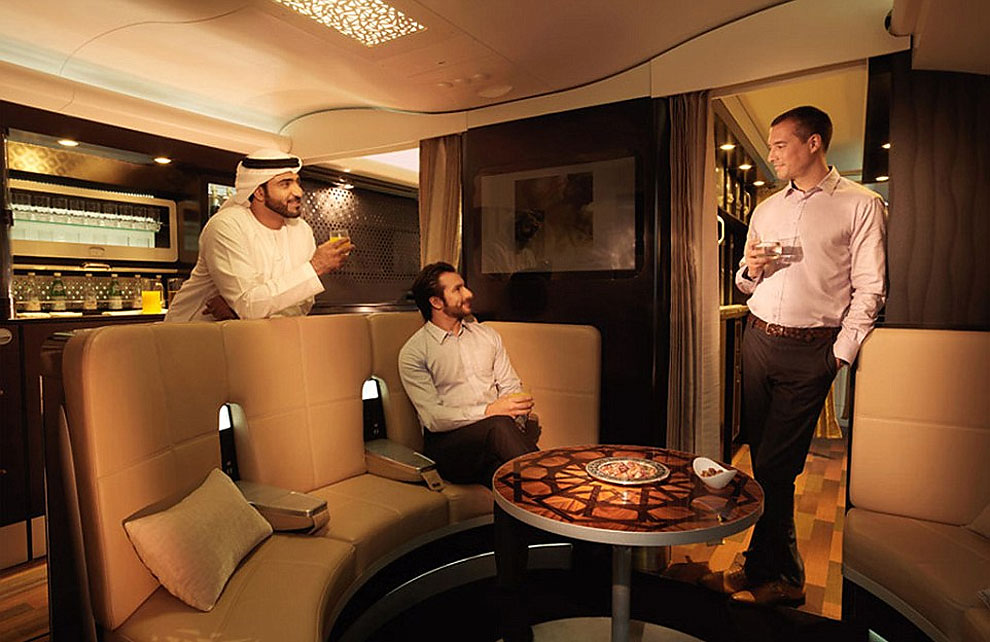 Etihad's Lobby's large-screen TV can even be set to the airline's Live TV channels, allowing guests to enjoy sporting and other events on board. (Etihad)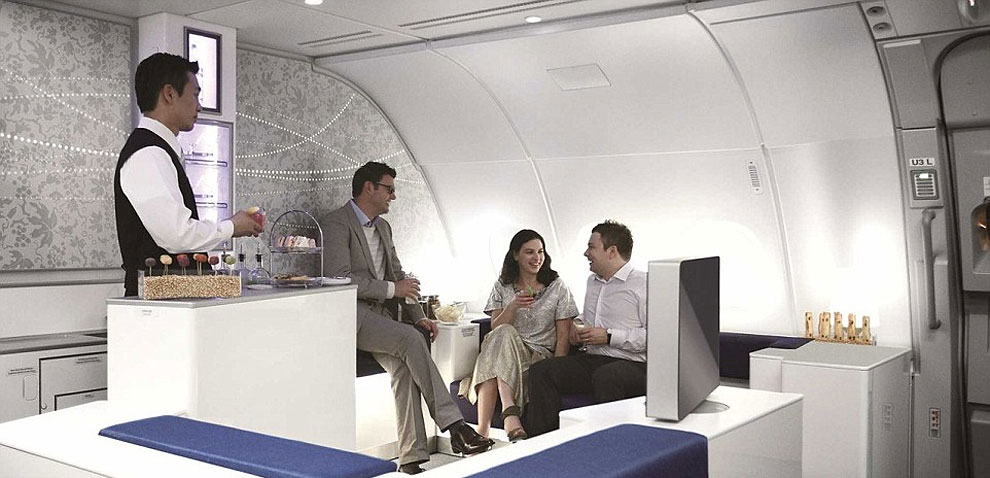 Korean Air's Celestial Bar is sponsored by Absolut Vodka and offers snacks, such as finger sandwiches and potato chips. (Korean Air)
Via The Daily Mail
If you want more awesome content, subscribe to 'Oh, Design You Trust,' our brand new Facebook page! Trust me, you won't be disappointed.
More Inspiring Stories