Bathers Changing Clothes Using the 'Skreenette' at the Public Beach, 1929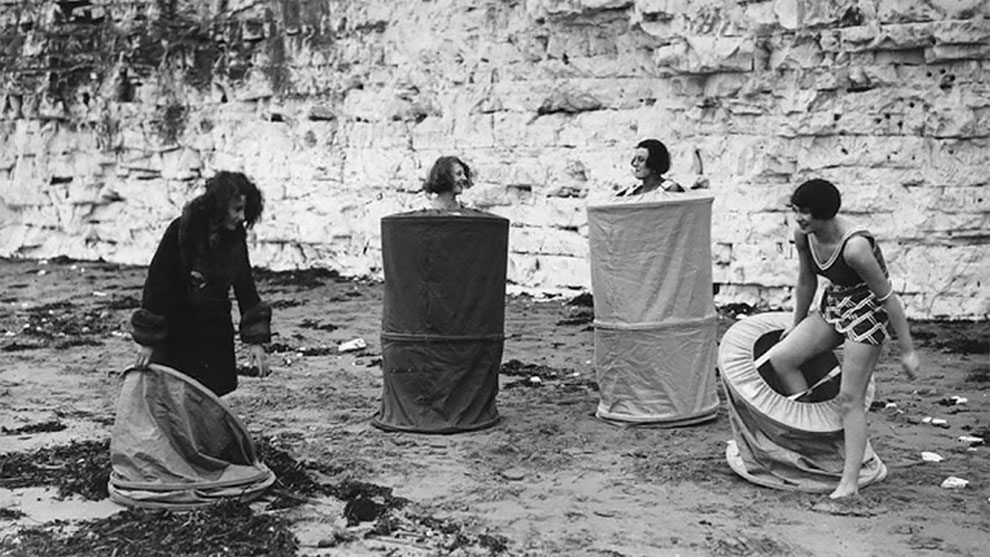 The Skreenette, a new bathing tent, for the beach in 1929. It consists of a bell-shaped tent arranged with shoulder straps whereby the bather can dress and undress entirely screened, at the public beach and bath pool.
h/t: vintag.es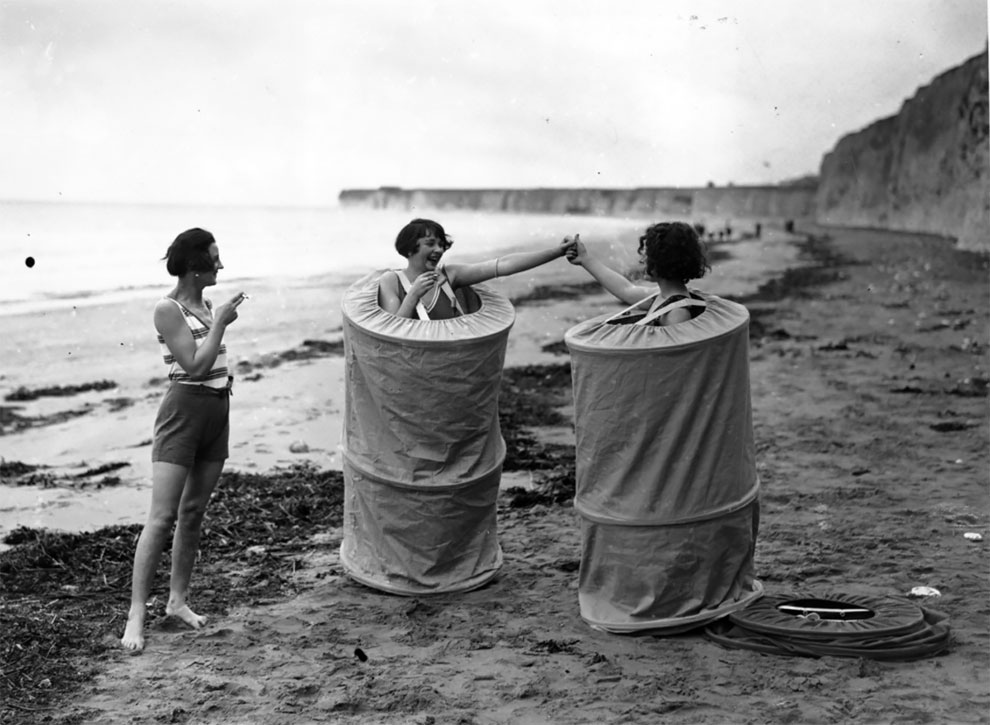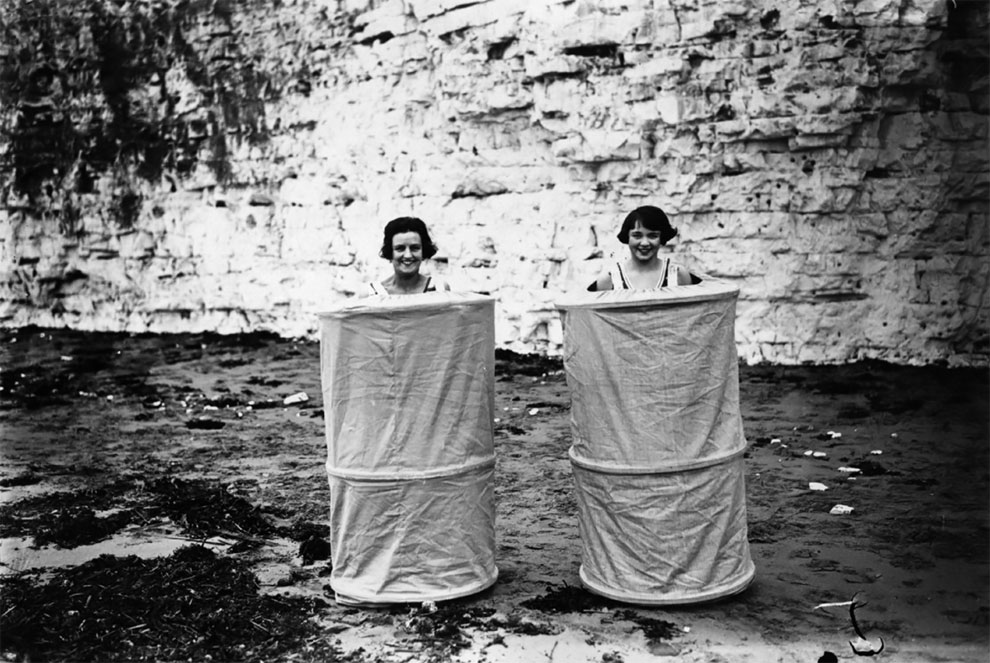 If you want more awesome content, subscribe to 'Oh, Design You Trust,' our brand new Facebook page! Trust me, you won't be disappointed.
More Inspiring Stories