Fabulous Photos Show Billy Idol's Styles in the 1970s and '80s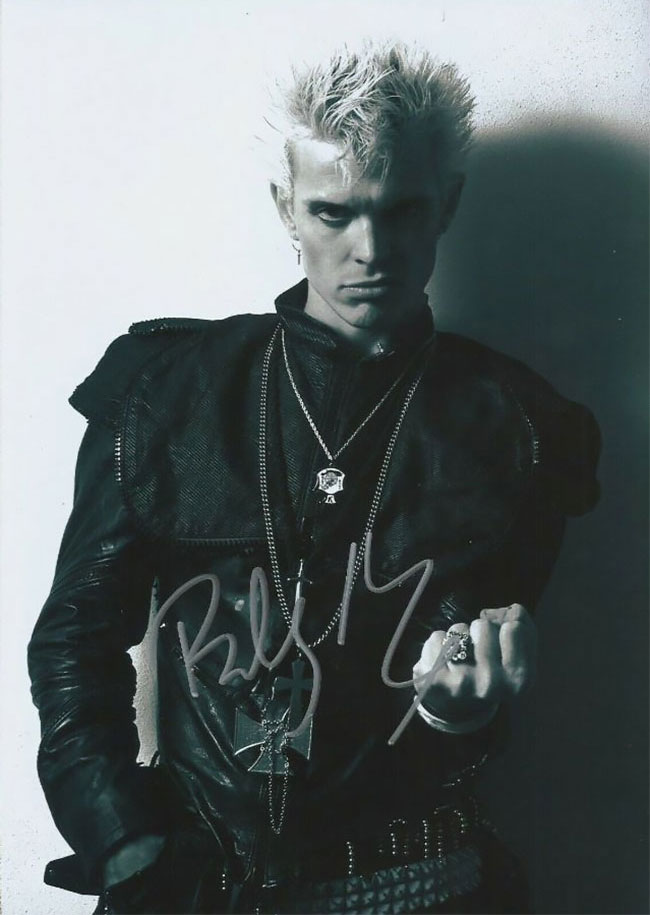 Born 1955 as William Michael Albert Broad, English musician, singer, songwriter and actor Billy Idol first achieved fame in the 1970s emerging from the London punk rock scene as the lead singer of the group Generation X. Subsequently, he embarked on a solo career which led to international recognition and made Idol a lead artist during the MTV-driven "Second British Invasion" in the United States. The name "Billy Idol" was inspired by a schoolteacher's description of him as "idle".
h/t: vintag.es
Idol began his music career in late 1976 as a guitarist in the punk rock band Chelsea. However, he soon left the group. With his former bandmate Tony James, Idol formed Generation X. With Idol as lead singer, the band achieved success in the United Kingdom and released three albums on Chrysalis Records, then disbanded. In 1981, Idol moved to New York City to pursue his solo career in collaboration with guitarist Steve Stevens. His debut studio album, Billy Idol (1982), was a commercial success. With music videos for singles "Dancing with Myself" and "White Wedding" Idol soon became a staple of then-newly established MTV.
Idol's second studio album, Rebel Yell (1983), was a major commercial success, featuring hit singles "Rebel Yell" and "Eyes Without a Face". The album was certified double platinum by the Recording Industry Association of America (RIAA) for shipment of two million copies in the US. In 1986, he released Whiplash Smile. Having accumulated three UK top 10 singles ("Rebel Yell", "White Wedding" and "Mony Mony") Idol released a 1988 greatest hits album titled Idol Songs: 11 of the Best; the album went platinum in the United Kingdom. Idol then released Charmed Life (1990) and the concept album Cyberpunk (1993).
Idol spent the second half of the 1990s focusing on his personal life out of the public eye. He made a musical comeback with the release of Devil's Playground (2005) and again with Kings & Queens of the Underground (2014).
Take a look at these fabulous photos to see styles of a young Billy Idol in the 1970s and 1980s.
If you want more awesome content, subscribe to 'Oh, Design You Trust,' our brand new Facebook page! Trust me, you won't be disappointed.
More Inspiring Stories