Theater of The Bauhaus: An Illustrated Guide to Total Art from 1925
The Bauhaus, Germany's influential art, design and architecture school, thought performance and function should be united to form part of the whole art experience.
In 1925, the short-lived movement (1919 – 1933) published The Theatre of the Bauhaus (Die Bühne im Bauhaus). With words and illustrations by some of the school's best known original members — Walter Gropius, Paul Klee, László Moholy-Nagy and Josef Albers, among others — this Bauhaus (building house) book outlined a vision for the visual arts. The work on theatrical performance and performance spaces features some gorgeous illustrations, and describes a theater stripped of history, moralism, scenery and narrative. You can see the pictures below.
More: Universitätsbibliothek Heidelberg h/t: flashbak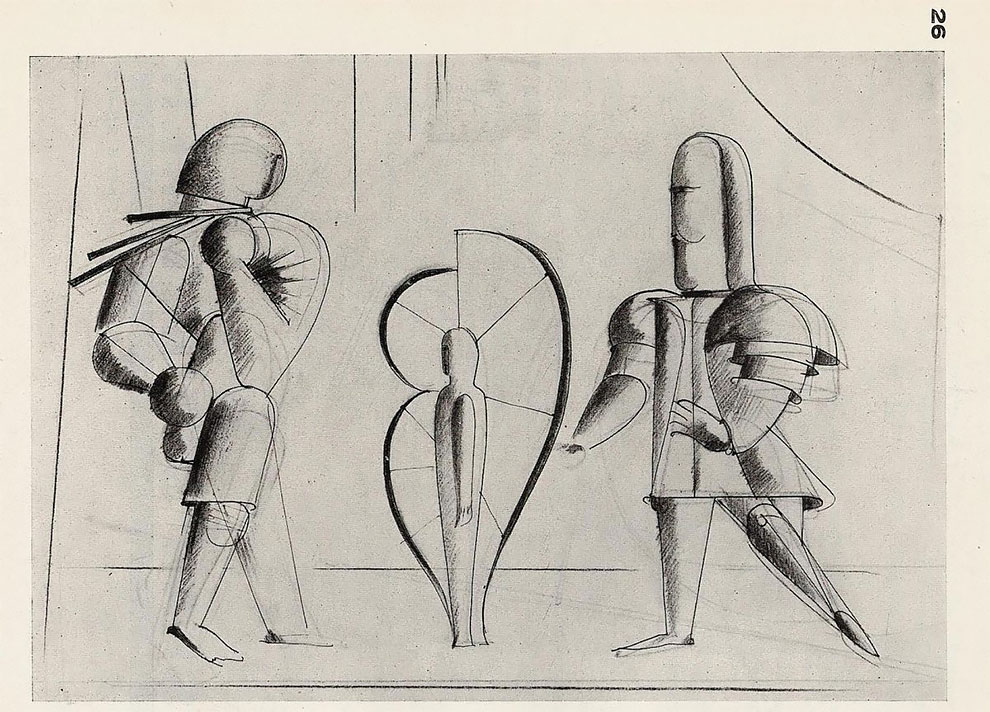 If you want more awesome content, subscribe to 'Oh, Design You Trust,' our brand new Facebook page! Trust me, you won't be disappointed.
More Inspiring Stories