Roll It: Experimental House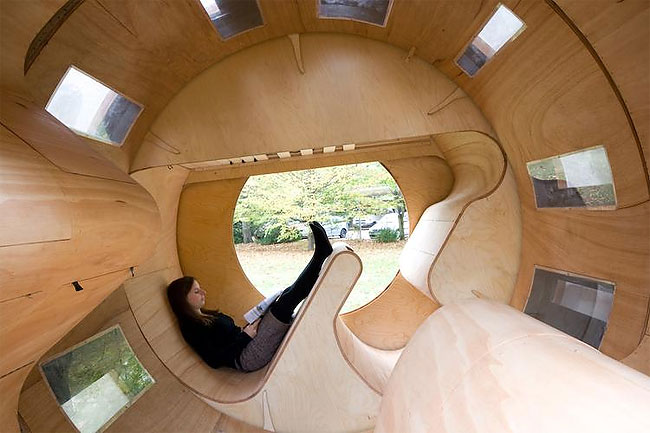 Students from University of Karlsruhe, Germany, Christian Zwick and Konstantin Jerabek have designed this unique experimental revolving house called Roll It, based on the concept of "mobile and space-efficient construction". The design offers flexible housing in a minimum space.
The cylindrical house features a very unique interior setting which changes its functions depending on the orientation. The workspace in one position becomes bedroom when rolled 180 degrees and the kitchen becomes bathroom. The center of the structure can be used both for sports activities as well as for lighting control.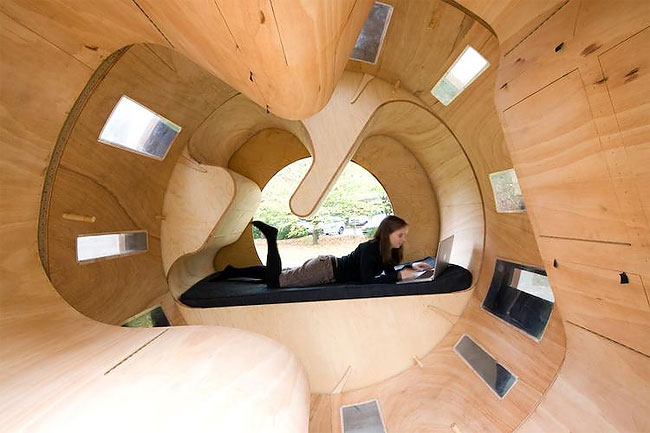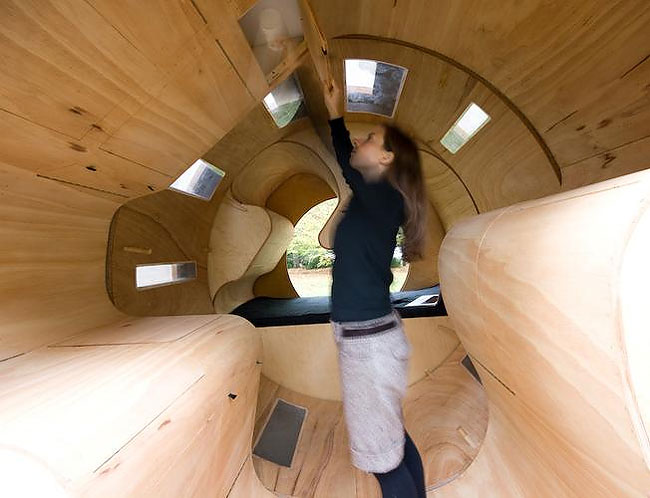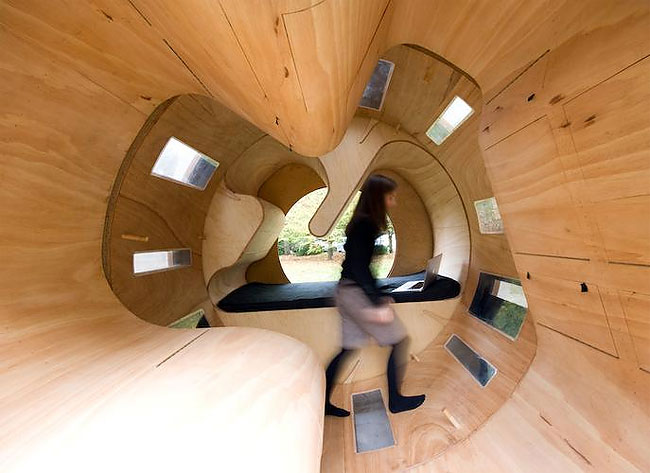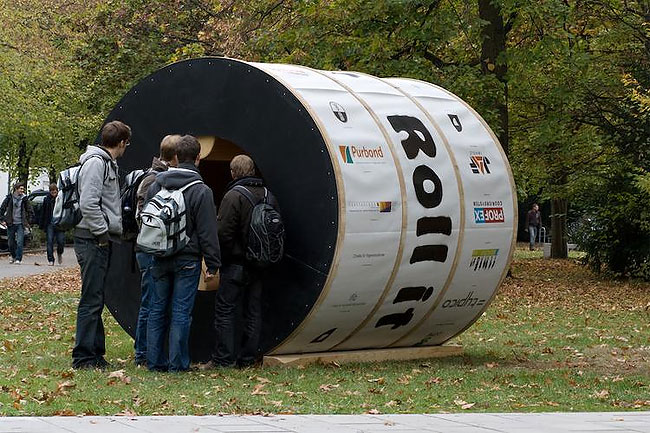 If you want more awesome content, subscribe to 'Oh, Design You Trust,' our brand new Facebook page! Trust me, you won't be disappointed.
More Inspiring Stories