World's Largest Rubber Duck Comes to Hong Kong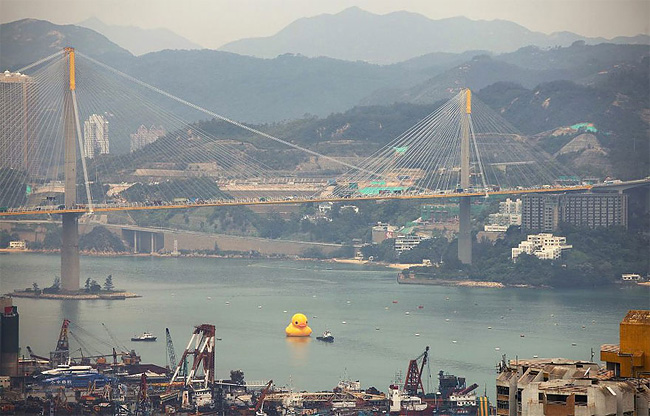 Dutch artist Florentijn Hofman goes big – so big, that it's practically impossible to miss his artistic statements. His latest work is a 46 feet tall and 55 feet long inflatable rubber duck, which today arrived to Hong Kong's Victoria Harbour and will stay there till June 9. Boldly called the Rubber Duck, this floating sculpture is described by Florentijn as a "very positive artistic statement that immediately connects people to their childhood".
If you want more awesome content, subscribe to 'Oh, Design You Trust,' our brand new Facebook page! Trust me, you won't be disappointed.
More Inspiring Stories