Rihanna's Topless Image is Covered up on Billboards Across Dublin
Images of topless Rihanna have been plastered on billboard around the Irish city to promote her Diamonds world tour stop at the Aviva Stadium on June 21st. Pictures of the star have been covered up with items of clothing which conceal the singer's modesty.
A poster for popstar Rihanna was censored with a home made boob tube on Church Street in Dublin. (PA/Daily Mail)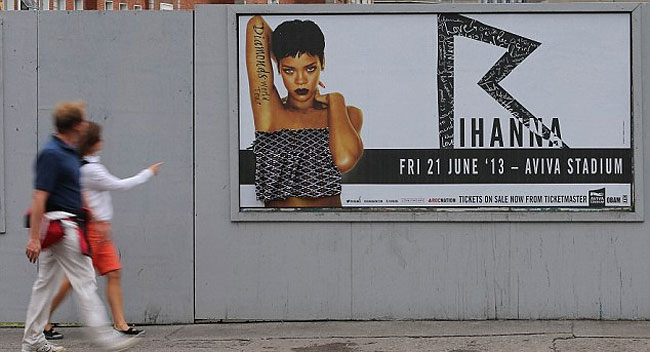 It's a cover up: Rihanna was famously ordered to cover her breasts by a Co Down farmer during a video shoot for her single We Found Love in September 2011. (PA/Daily Mail)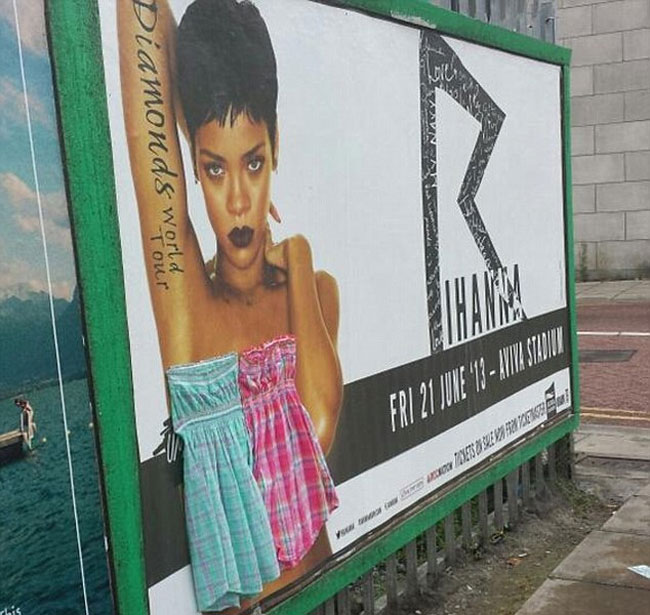 Rihanna's promotional poster had two strapless dresses stapled across her chest on the billboard. (Charlene Lydon/Daily Mail)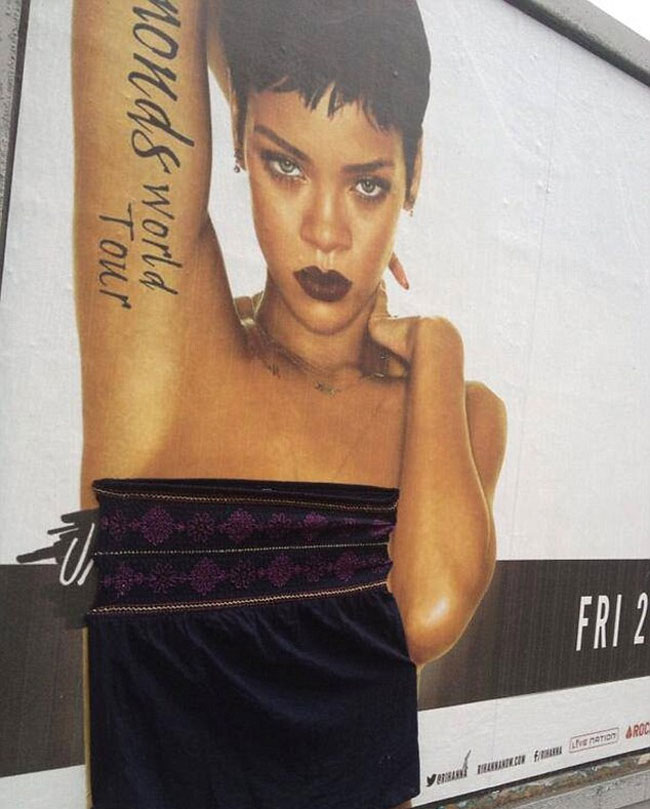 Dresses and large pieces of material have been used to give Rihanna back some of her modesty. (Paul Duane/Daily Mail)
If you want more awesome content, subscribe to 'Oh, Design You Trust,' our brand new Facebook page! Trust me, you won't be disappointed.
More Inspiring Stories