Brave Boy Risks Own Life to Save a Baby Deer from Drowning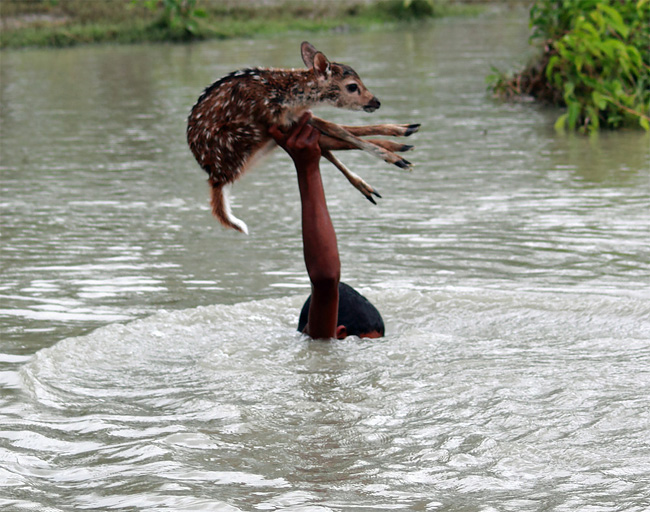 The brave boy, called Belal and in his early teens, held the young fawn in one hand above his head as he plunged through the surging river to save it. Onlookers watched as the boy waded through the raging river to get to the other side safely.
Locals, who were unsure whether the boy was going to appear again from the water, cheered as he emerged with the deer safely in his arms. The little fawn was later reunited with his family. The incident took place in Noakhali, Bangladesh, when the young fawn became separated from its mother during torrential rain and fast-rising floods. Wildlife photographer Hasibul Wahab captured the brave act while visiting on a photography trip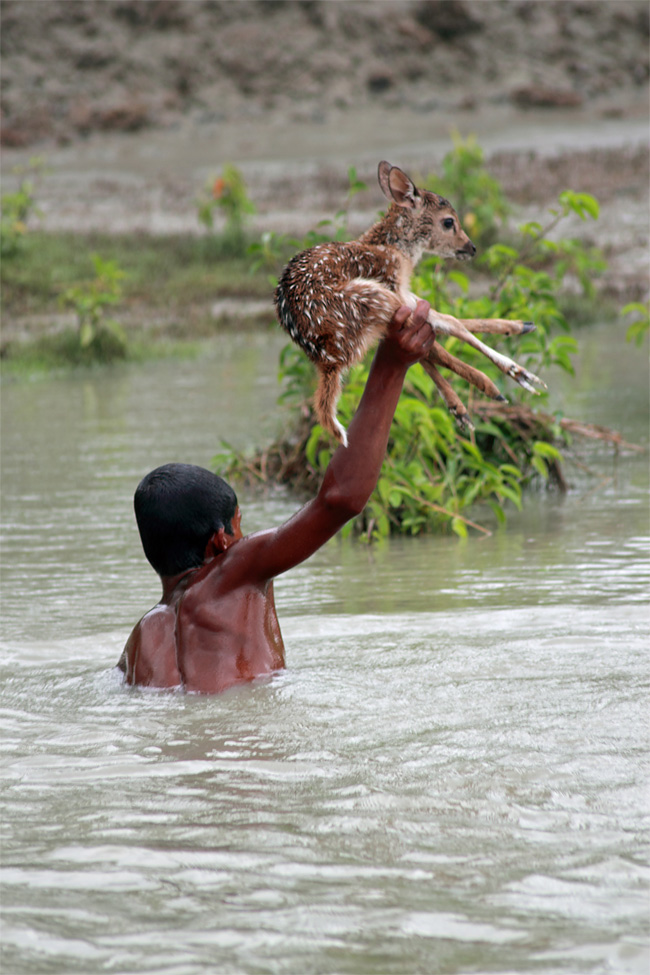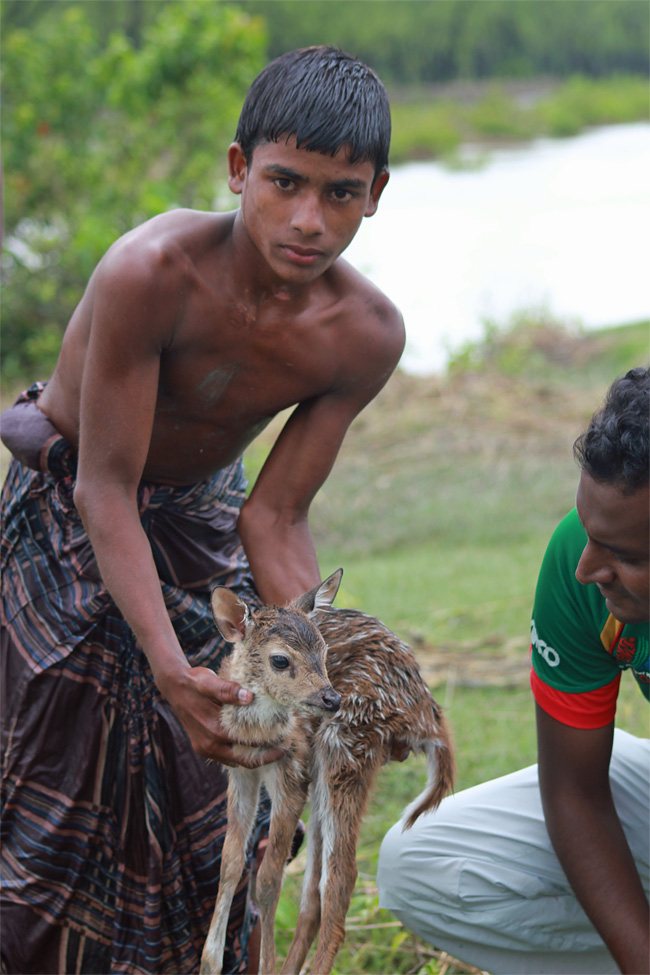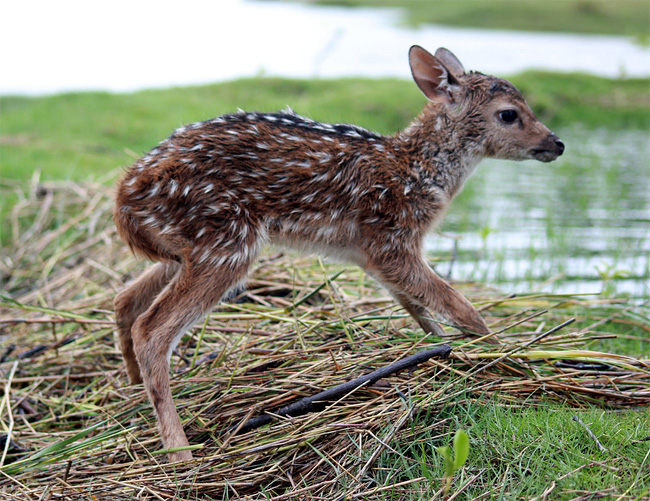 If you want more awesome content, subscribe to 'Oh, Design You Trust,' our brand new Facebook page! Trust me, you won't be disappointed.
More Inspiring Stories