Artist Uses Recycled Off-Cuts Of Wood To Create An Architectural Sculpture

Russian artist, Nikolay Polissky, has recently completed the SELPO Pavilion, located in Nikola-Lenivets Park, which contains 28 permanent art works.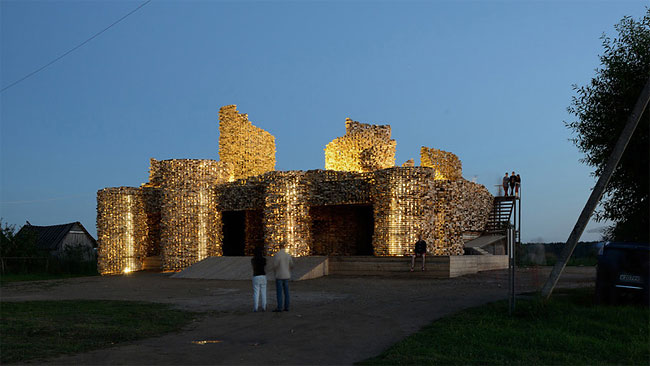 SELPO (acronym for The Rural Consumer Association in Russian) is a sculpture which wraps around a soviet standard-typology building, which used to contain the village shop, but has stood as a ruin for the last 10 years, dilapidating more and more with every winter.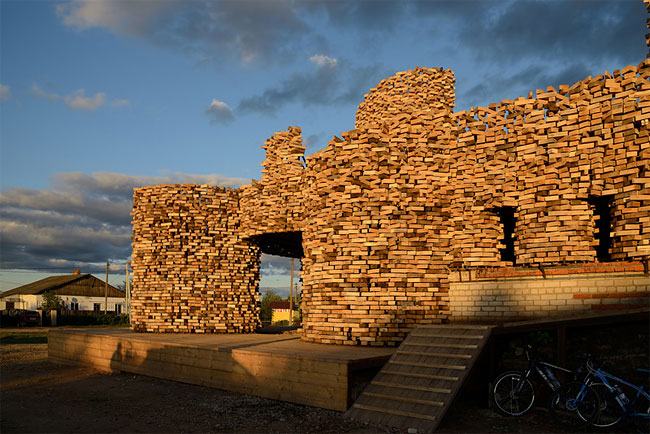 Nikolay recycled off-cuts from his previous projects and turned them into a rippling, undulating wooden jacket which transforms the building into something of wonder, at the heart of this typical Russian village.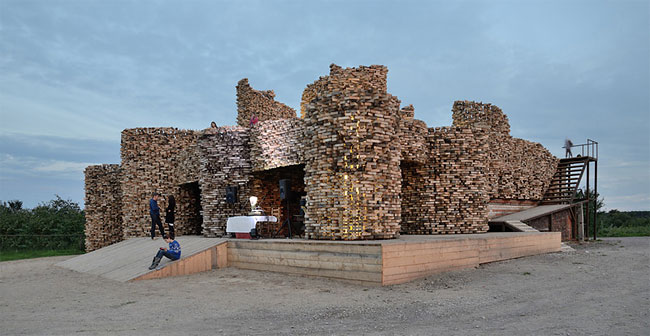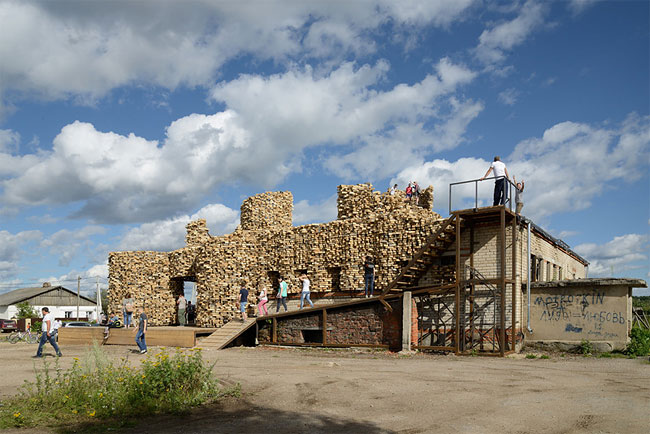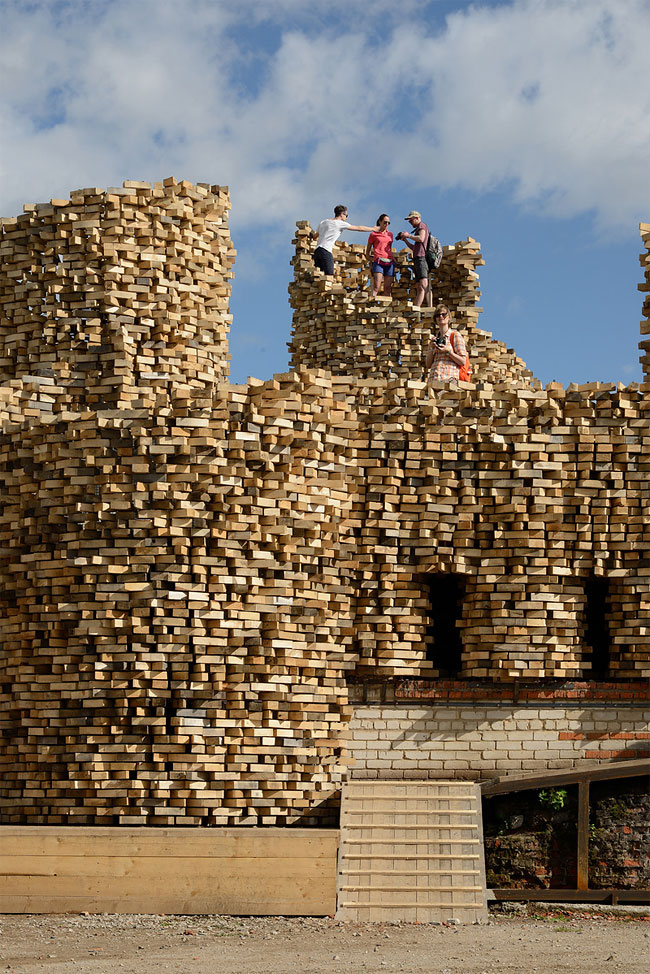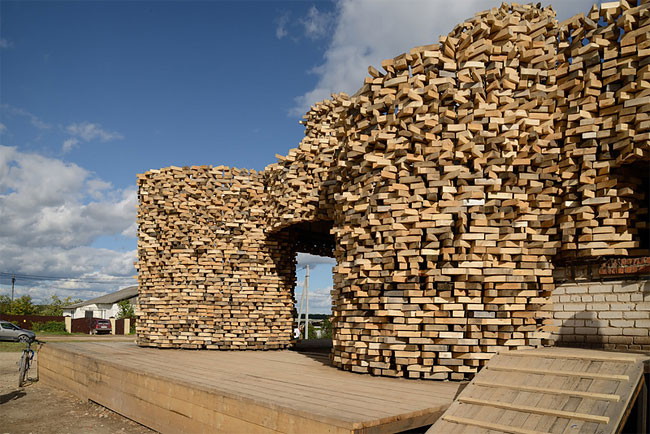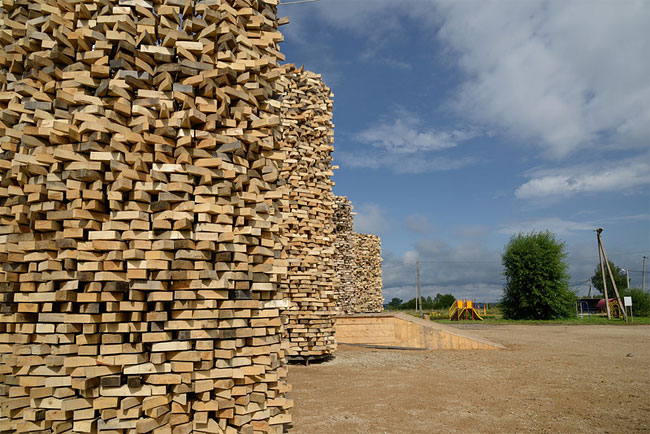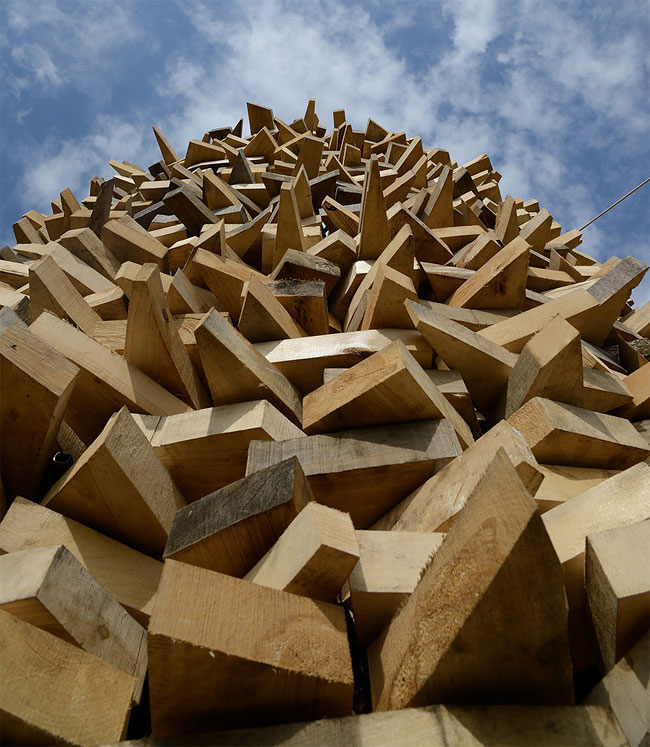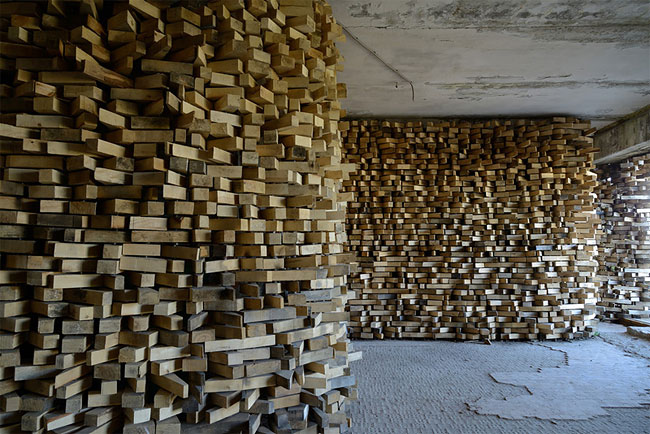 Via Contemporist
If you want more awesome content, subscribe to 'Oh, Design You Trust,' our brand new Facebook page! Trust me, you won't be disappointed.
More Inspiring Stories