LA Architects And Designers Build Imaginative Outdoor Cat Dwellings For Charity
Architects for Animals celebrated its 10th edition last month, inviting local architects and designers to build functional cat dwellings in response to the city's homeless cat population.
The homes were auctioned off to benefit LA-based non-profit FixNation, a charity organization that provides free spay/neuter services to stray, abandoned, and feral cats. Designs ranged from a modern kitty disco to a roller-coaster like structure, each placing a creative twist on feline shelters with a variety of different cat-safe materials.
"Architects for Animals® "GIving Shelter" is an awareness raising initiative. Participating architectural and design firms, as well as individual architects and designers, design build and donate creative outdoor shelters that provide animals with refuge from the elements. At the events these shelters are put on display to the public and are then donated to organizations who work with needy animals."
More info: Architects for Animals (h/t: colossal, design-milk)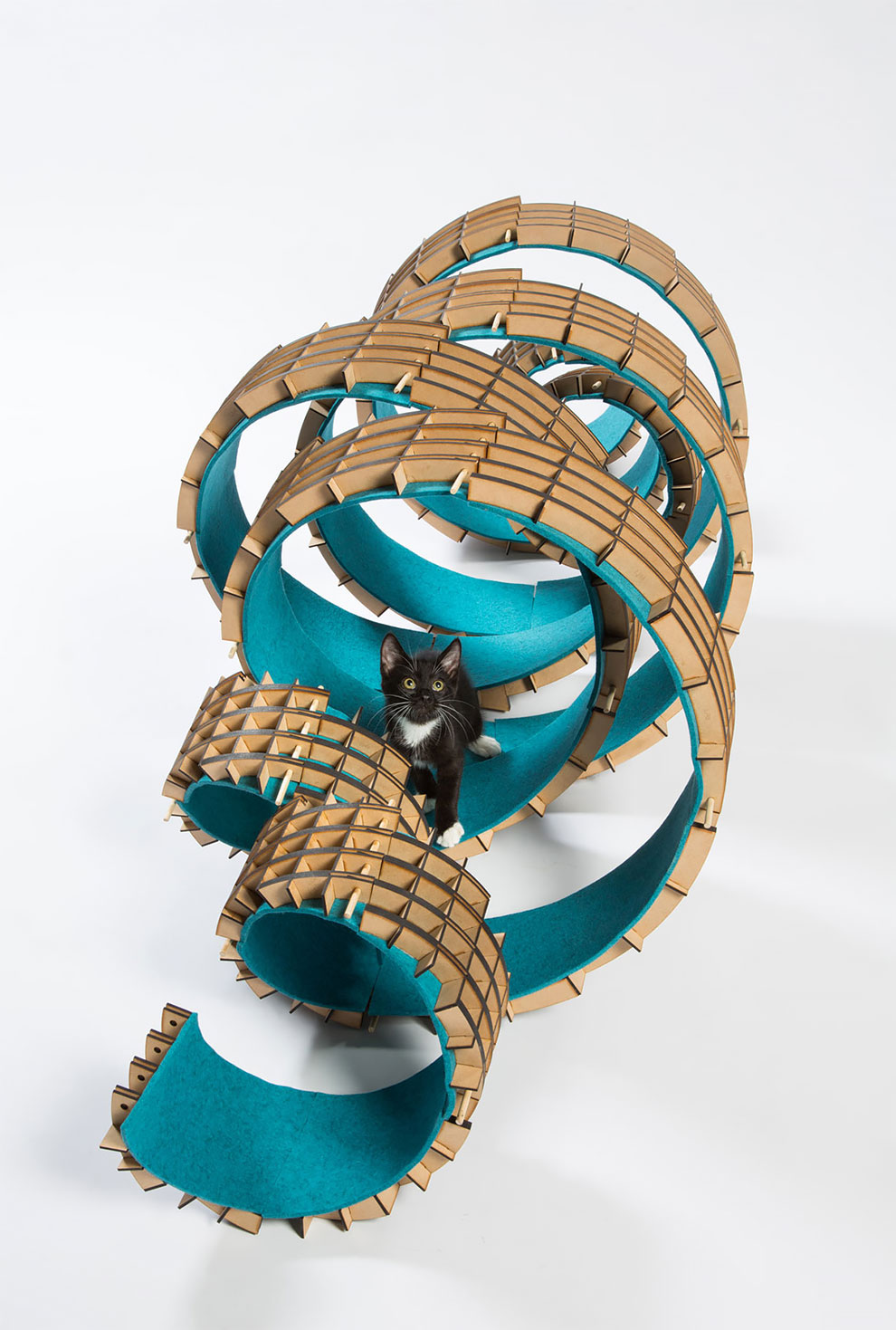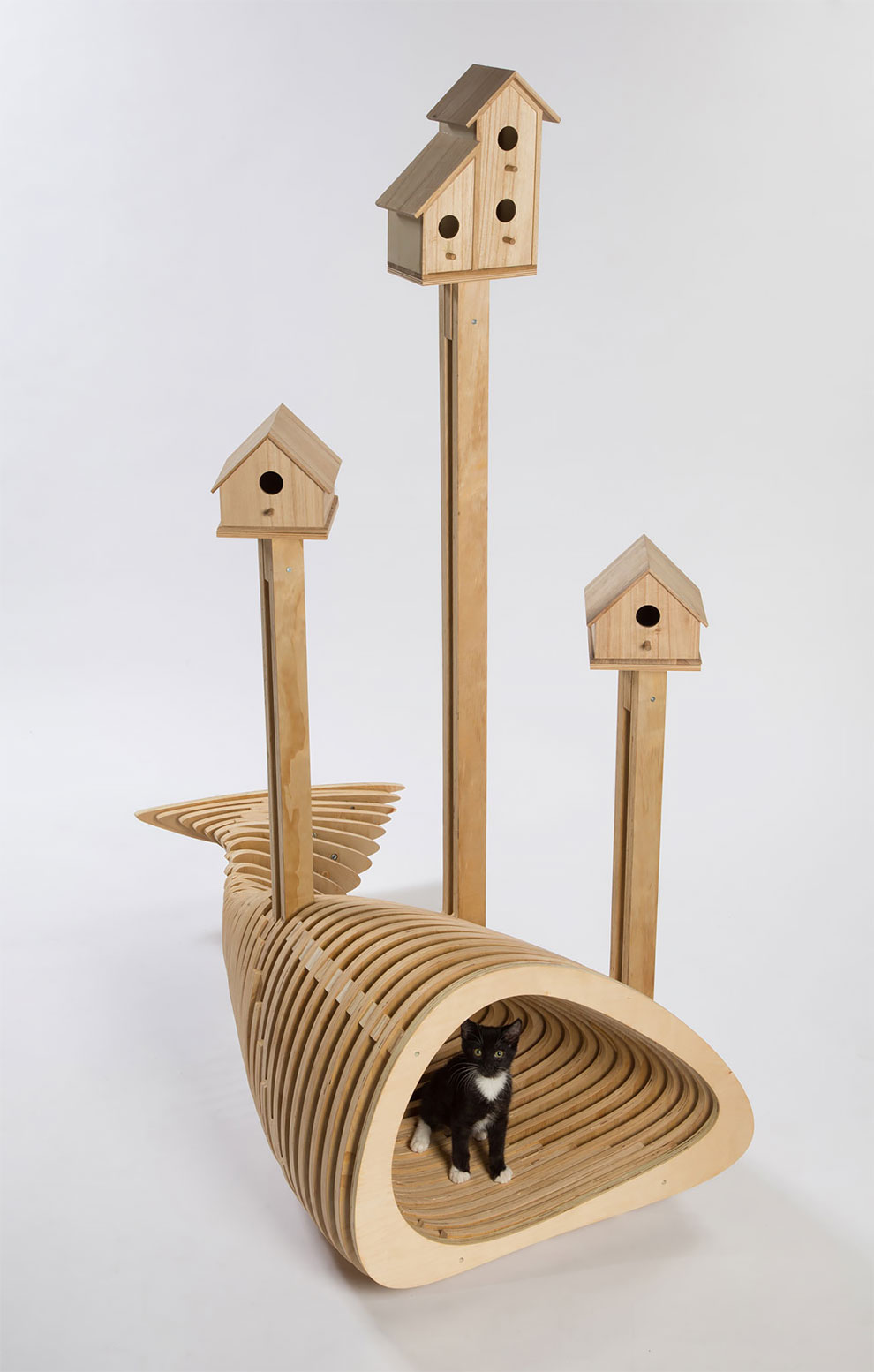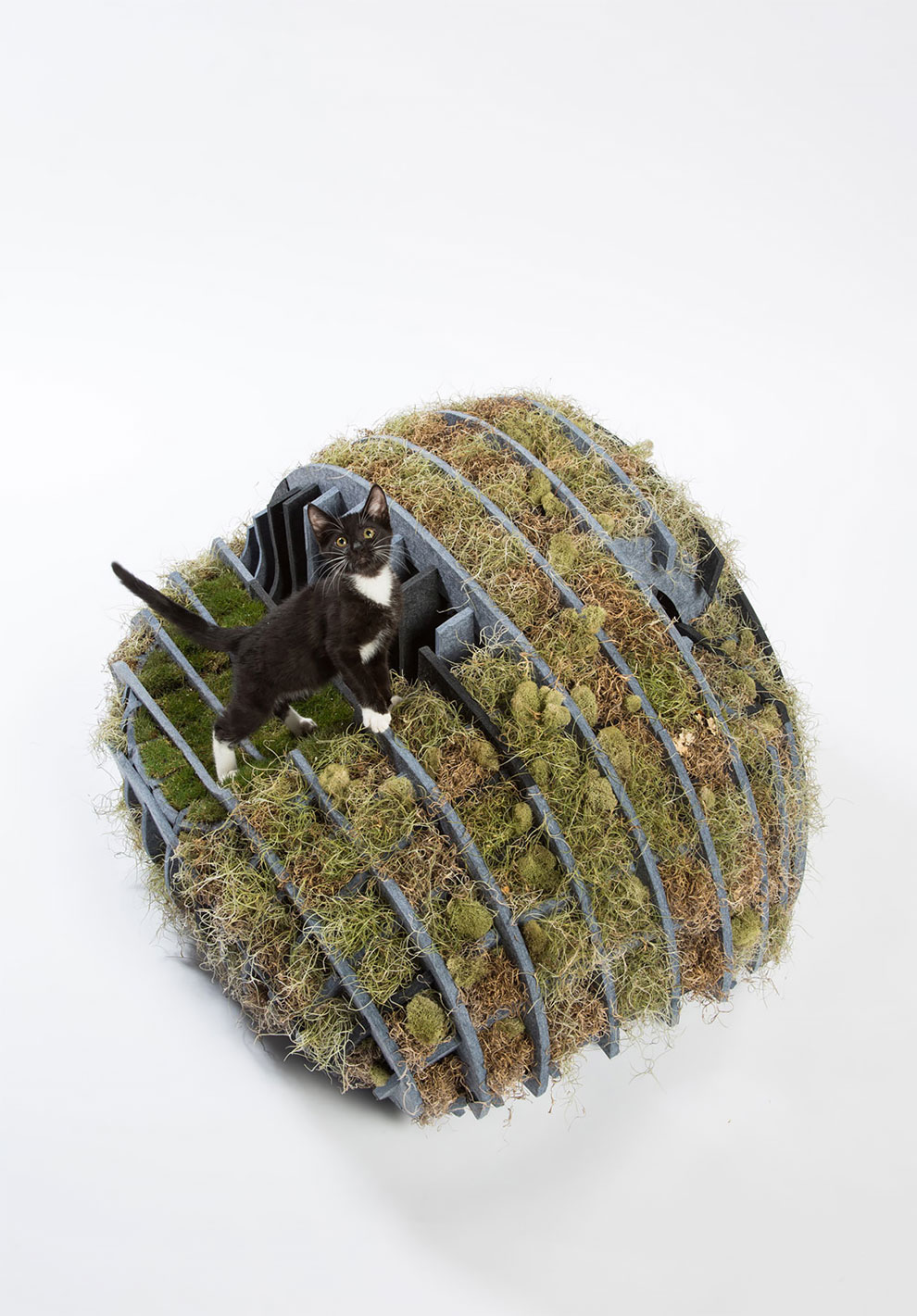 If you want more awesome content, subscribe to 'Oh, Design You Trust,' our brand new Facebook page! Trust me, you won't be disappointed.
More Inspiring Stories