"Nothing Is True, Everything Is Permitted": Impressive Assassin's Creed Concept Art By Martin Deschambault
Martin Deschambault, sometimes known under the alias Deschambo, is a Senior Concept Artist based in Ubisoft Montreal. He has created concept art for various entries in the Assassin's Creed series.
Deschambault was born in 1977 in Val d'Or, northern Quebec, Canada. Since he was a child, he states his passion has always been for drawing and special effects in the movie industry. This passion pushed him to study at Montreal, where he specialized in Industrial Design at the University of Montreal. However, after a few years of working in product design, he decided to switch to the video game industry in 2005.
He took part in a number of projects at Ubisoft Montreal, such as Prince of Persia: The Two Thrones and a minor consultant role on Assassin's Creed. He also worked at Artificial Mind & Movement for the video game WET as a Senior Concept Artist.
More info: Martin Deschambault, Artstation, Instagram, Facebook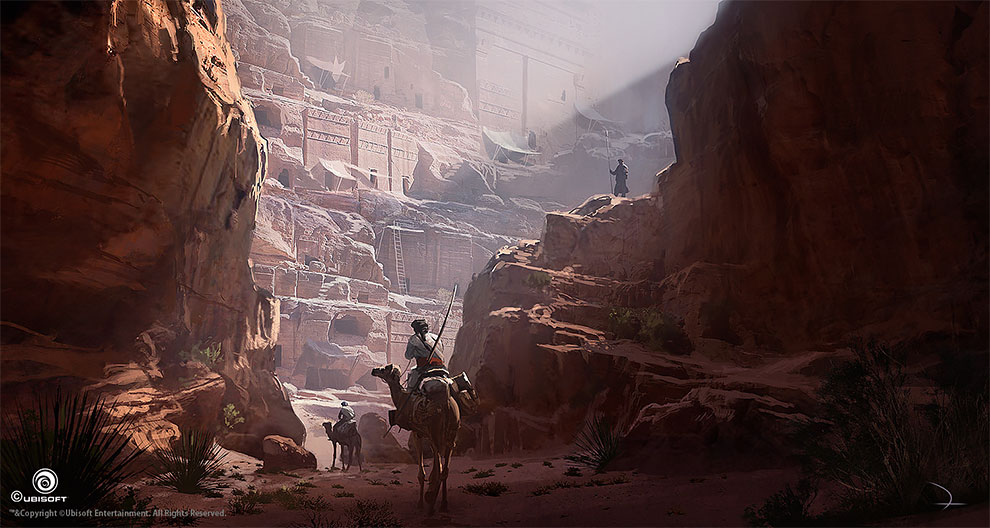 If you want more awesome content, subscribe to 'Oh, Design You Trust,' our brand new Facebook page! Trust me, you won't be disappointed.
More Inspiring Stories