French Artist Duo Uses Colorful Paper To Bring Scenes From Famous Literary Works To Life
"Kristin Lavransdatter" written by Sigrid Undset

Zim & Zou are a French artist duo, who avoid computer design and create beautiful installations using materials like paper, wood, and thread. However, even though the artists', whose real names are Lucie Thomas and Thibault Zimmermann, use many different materials to create their art, the one they prefer the most is paper – and you better believe they can do some magical things with it.
More: Zim & Zou, Instagram, Behance, Facebook h/t: colossal, demilked
"Paper inspires them for its versatility, infinite range of colors and unique textures. The flat paper sheets turned into volume are giving an installation the poetry of ephemeral material," say the artists on their website. The duo worked with many well-known companies, such as Hermès, IBM, and Microsoft, and for their latest project, Zim & Zou teamed up with Nobel Prize Museum of Sweden to create a series of scenes from famous literary works, titled "Sharing worlds".
The artists created installations based on two books: "Kristin Lavransdatter", written by Sigrid Undset, and "One Hundred Years of Solitude" by Gabriel Garcia Marquez.
"The artwork for 'Kristin Lavransdatter' written by Sigrid Undset (published in 1920) was treated like a landscape. It is a tribute to the Norway of the 14th century. The scene is taking place around Trondheim Cathedral which is a key place in the story."
"The two characters, facing each other at the top of the mountains, are Kristin Lavransdatter and Erlend Nikulausson, her lover. Between them, there's the city and all the forces that makes their relationship both complicated and beautiful."
"One Hundred Years of Solitude" written by Gabriel Garcia Marquez

"The concept of the artwork for 'One Hundred Years of Solitude' written by Gabriel Garcia Marquez (published in 1967) was focused on the house where the whole story takes place and which is also the place where all the family generations lived."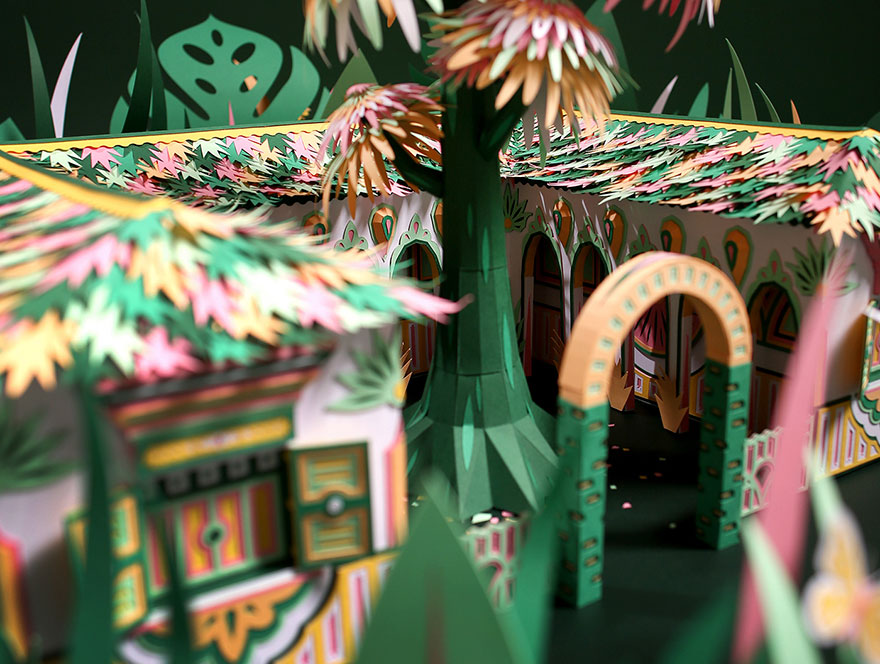 "The house, very closed on itself and surrounded by vegetation, is almost hidden from the world. Small key recurring elements of the story are also hidden in the dense vegetation around the house."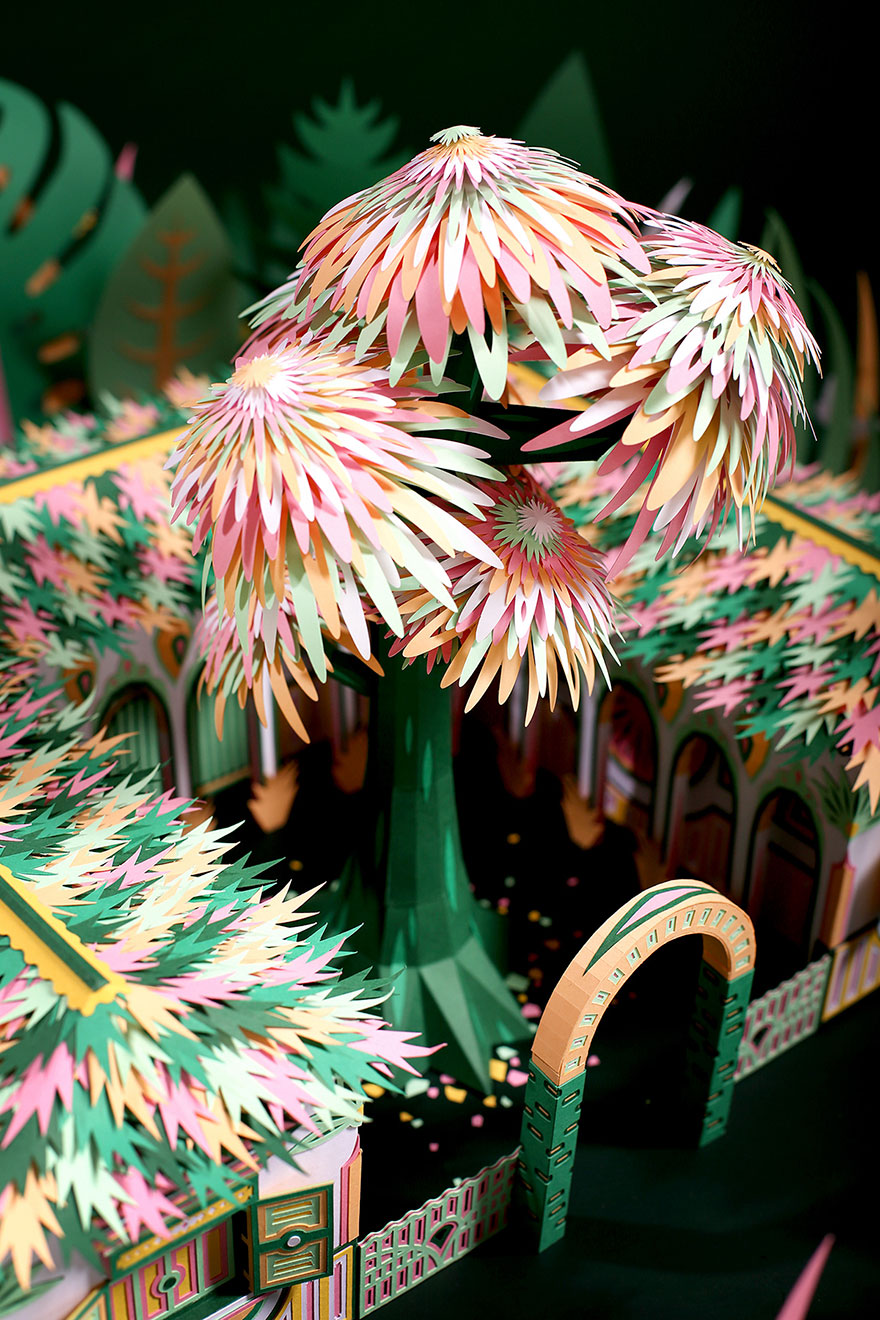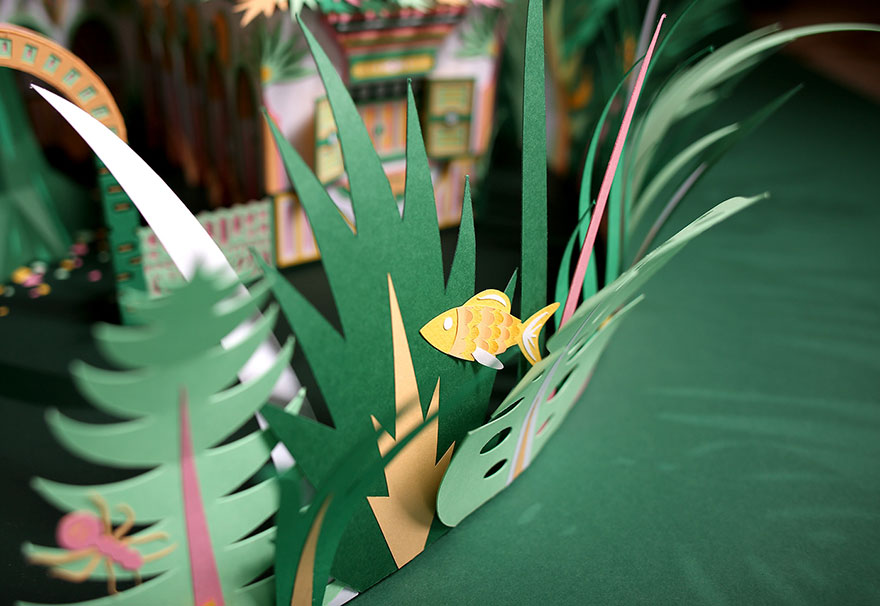 The installations are currently on display in the 'Nobel Prize in Literature' exhibition in Dubai

If you want more awesome content, subscribe to 'Oh, Design You Trust,' our brand new Facebook page! Trust me, you won't be disappointed.
More Inspiring Stories