Steve Jobs Showing Andy Warhol How To Use a Macintosh Computer that Sean Lennon Received for His 9th Birthday in 1984
It was October 9, 1984, and Steve Jobs was going to a nine-year-old's birthday party. He'd been invited just a few hours earlier by journalist David Scheff, who was wrapping up a profile of the Apple Computer wunderkind for Playboy. Jobs was far from the highest-profile guest, however. Walter Cronkite, Andy Warhol, Keith Haring, Louise Nevelson, John Cage, and singer-songwriter Harry Nilsson were also in attendance. And Yoko Ono, of course—it was her son's birthday, after all.
h/t: vintag.es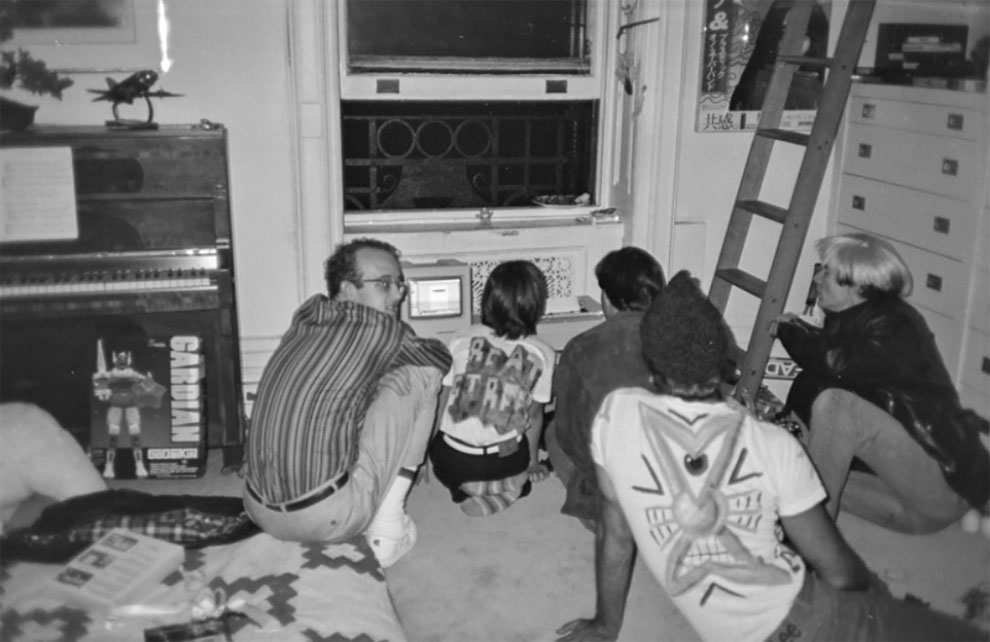 Despite the last-minute invitation, Jobs had managed to bring along a gift for the young Sean Lennon. A few hours into the party—once cake had been served and the adults began to talk amongst themselves—Jobs asked Lennon if he was ready to open his present.
It was, naturally, a Macintosh computer. Released in January of that year, the machine was the newest of Apple's personal computing products on the market. Jobs set up the Macintosh on the floor of Lennon's bedroom, demonstrating how to use the mouse by opening up MacPaint. The boy was enthralled by the program, initially sketching a few simple shapes with the paintbrush tool and then moving on to a sort of camel-lion hybrid.
A few of the adult guests wandered in, including Warhol and Haring. Warhol took one look at the computer program and turned to Haring in wonderment. "What is this? Look at this, Keith. This is incredible!" A few minutes later, Warhol asked if he could take a turn in front of the monitor. Jobs explained how the mouse worked, but the artist instead lifted it off the floor and swished it through the air. Finally, Jobs put his hand over Warhol's and steered it along until he'd gotten the hang of it.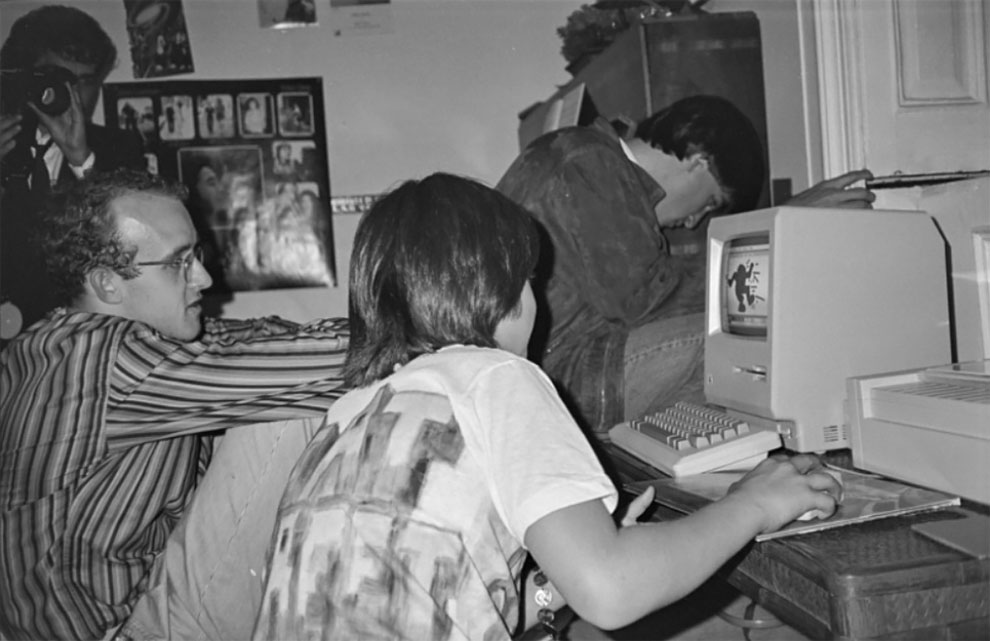 After a few minutes in concentrated silence, Warhol glanced up. "Look! Keith! I drew a circle!"
That night, Warhol recorded the episode in his diary. He'd told Jobs that a man had been calling him repeatedly, trying to give him a Macintosh, but Warhol had never followed up. Jobs replied, "Yeah, that was me. I'm Steve Jobs."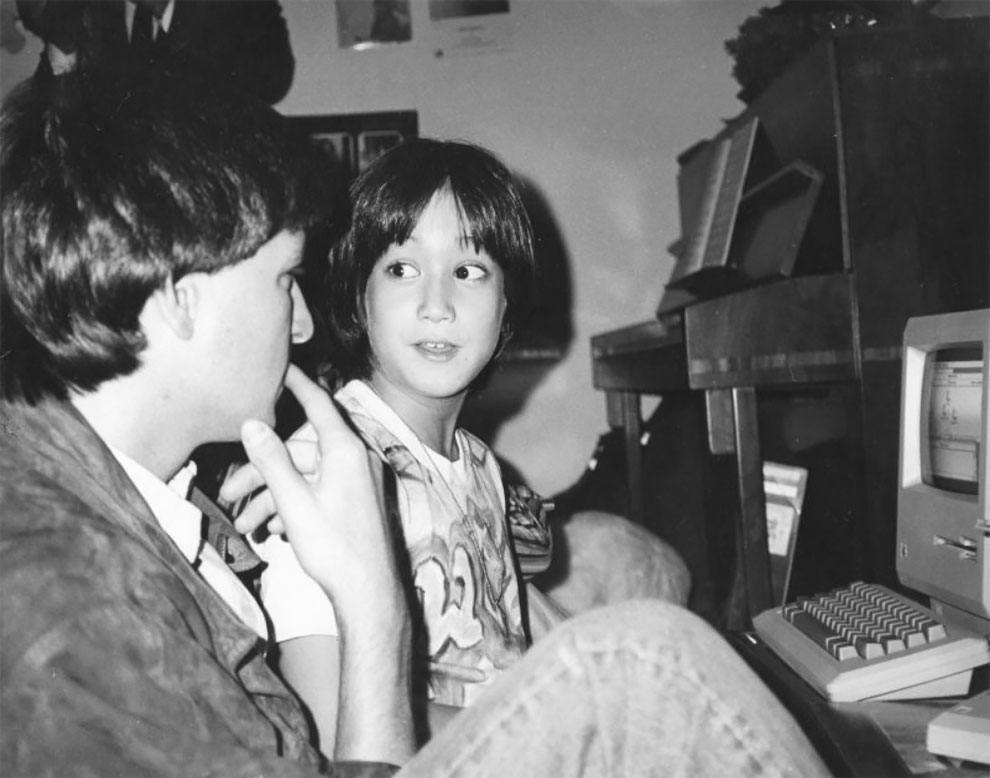 If you want more awesome content, subscribe to 'Oh, Design You Trust,' our brand new Facebook page! Trust me, you won't be disappointed.
More Inspiring Stories