Dog Surfing Competition
About a dozen dogs traded in their leashes for life vests Saturday for the chance to ride the waves at Jupiter beach as part of a canine surfing competition to raise money for an animal rescue group. In photographs by Taylor Jones / The Palm Beach Post.
Musso paddles in with Jengo.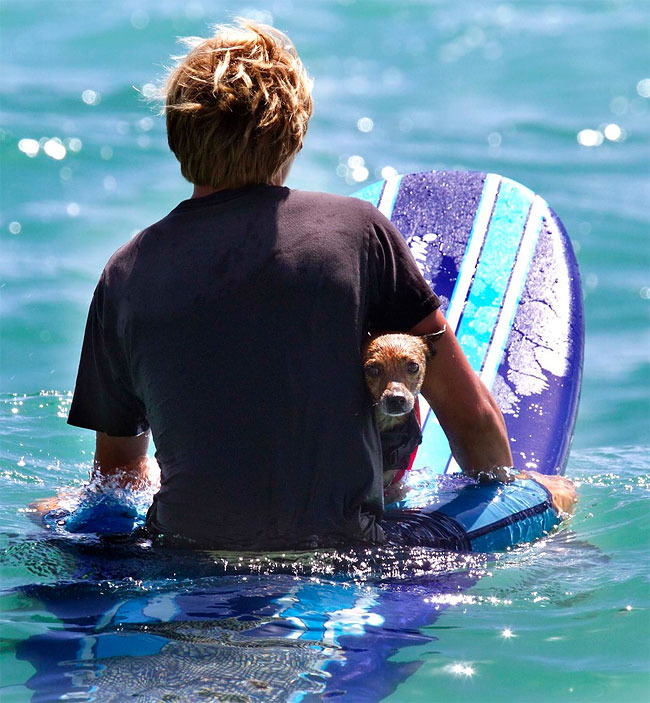 Jengo, a Chihuahua-fox terrier mix, peaks out behind 16-year-old volunteer Mike Musso of Jupiter as they head out to surf.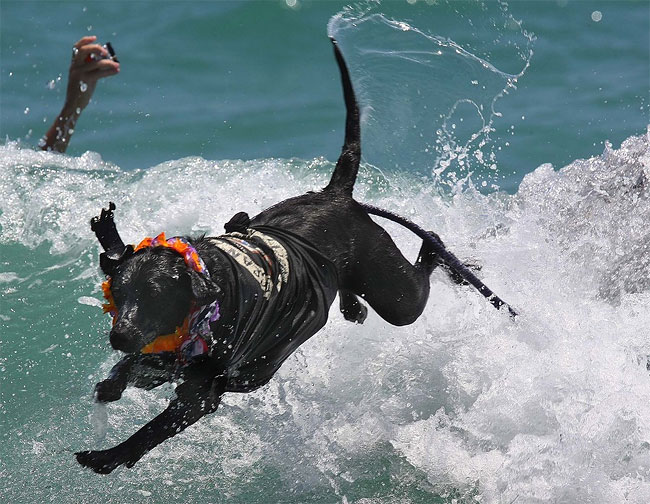 Onyx jumps off a surfboard at the end of his ride.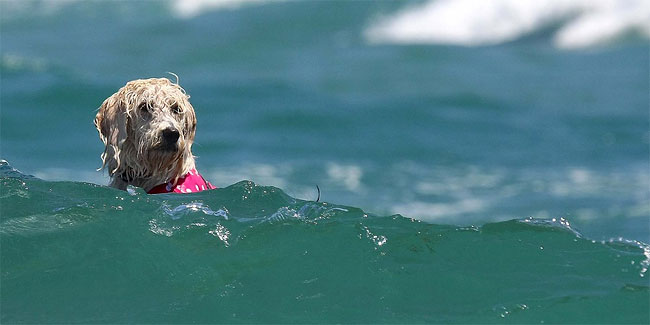 A dog navigates the surf during the competition.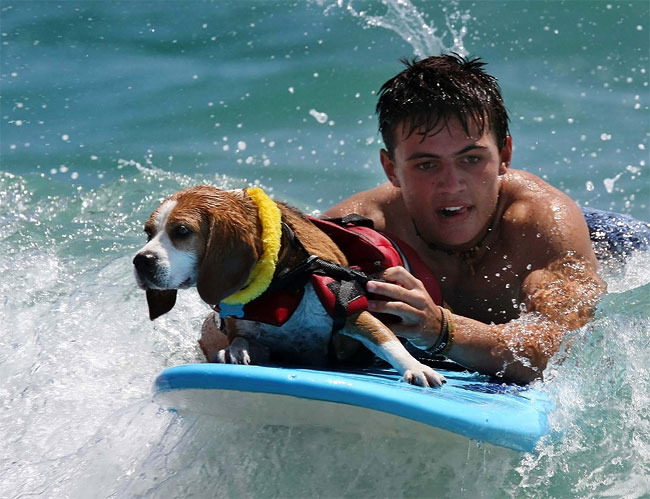 Volunteer Cory Surette of Jupiter Farms surfs with Emmet, a beagle, during the dog surfing competition.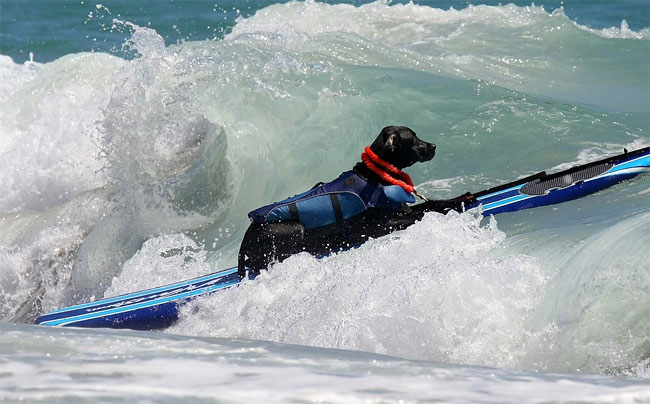 Gator surfs in the medium sized dog division.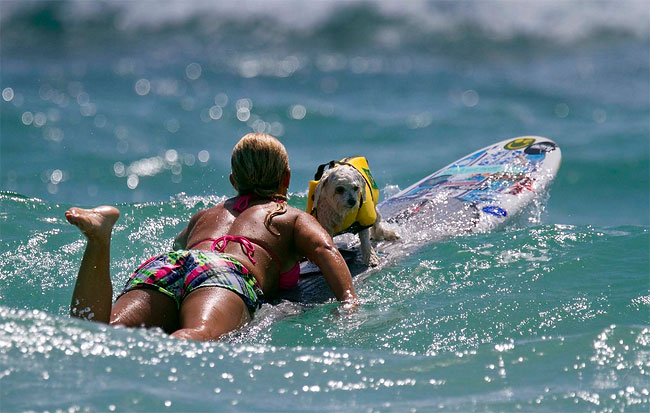 Volunteer Nina Raflowitz of Jupiter takes rescue dog Moses, a 3-year-old maltese, out to surf.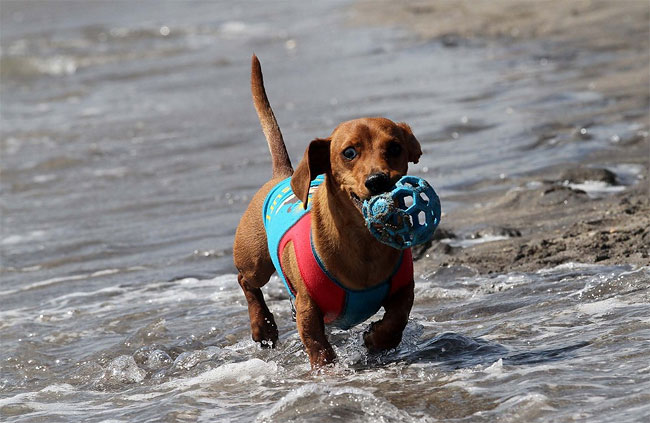 Scrappy, a 4-year-old dachshund, plays ball in the surf. Owned by the Bauer family of Jupiter. Scrappy competed in the small dog division.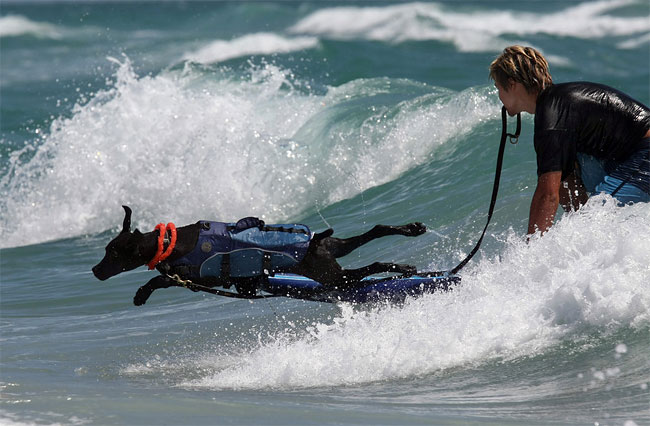 Gator jumps off the surfboard after his ride with volunteer Mike Musso.
Booker D. Surfdog shows off his skills.
Attie completes in the medium size dog division.
Jengo enjoys the ride.
A dog enjoys the rough surf.
Chile, a 7-month-old Apple Head Chihuahua owned by Farisha Mohammed of Jupiter,takes a walk along the water's edge at the dog surfing competition.
Wilson, a border collie mix, shakes off some of the salt water. Rich Premuroso of Jupiter brought him to the event.
If you want more awesome content, subscribe to 'Oh, Design You Trust,' our brand new Facebook page! Trust me, you won't be disappointed.
More Inspiring Stories