British Pet Dog Gets Co-Pilot License

Graham Mountford with pet dog Callie inside the aircraft. A pooch pilot with more than 250 flying hours has become the only dog in the United Kingdom to have her own crew card.

Canine captain Callie, a chocolate Labrador, has flown 50,000 miles around the country with owner Graham Mountford in his Cessna 210 Centurion.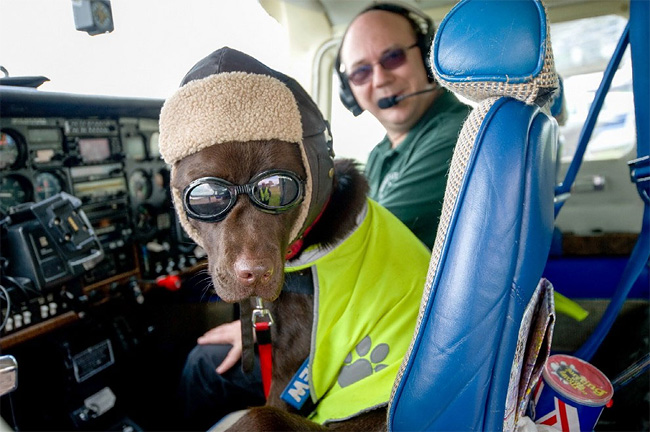 The three-year-old pet flies almost every weekend and has touched down at airports across the British Isles, including Cornwall, Wales and the Scottish Islands.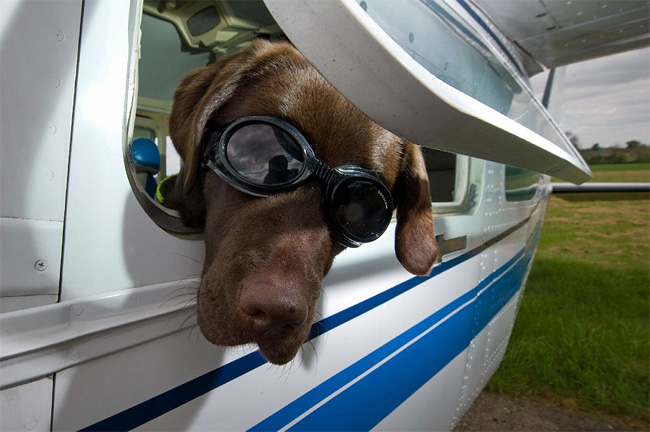 Callie has a special harness to strap her into the cockpit of the six-seater and always has a sausage waiting for her when she lands.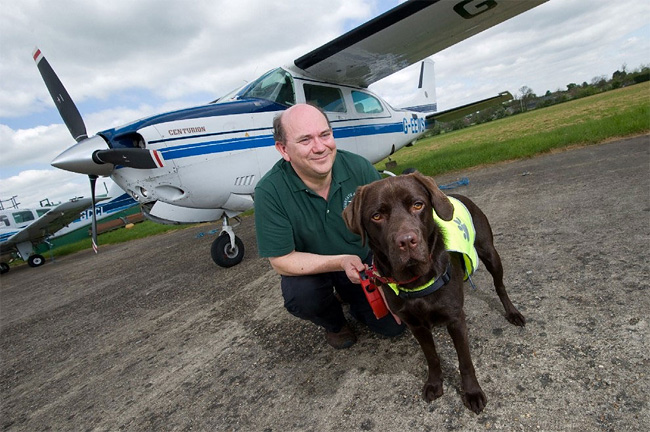 "She has been flying since she was 12 weeks old and is a very well-travelled dog," said Mountford , 50, from Leighton Buzzard, Bedfordshire.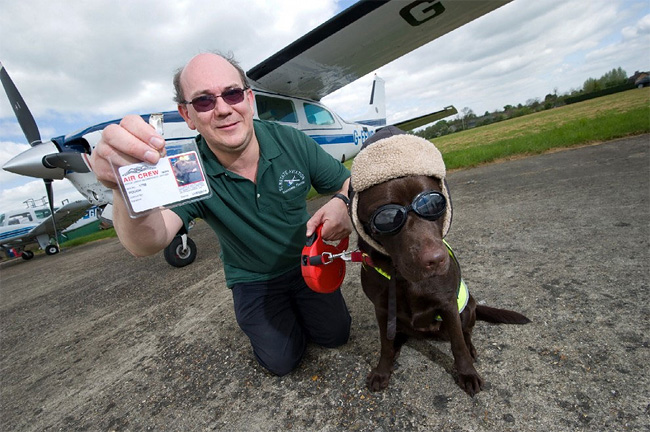 "I get a lot of comments and smiles when I land at an airport and people realize my co-pilot is a dog." Mountford has been a private pilot for 13 years.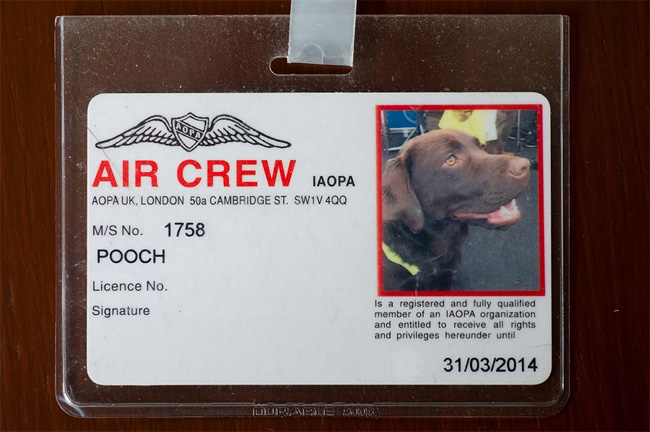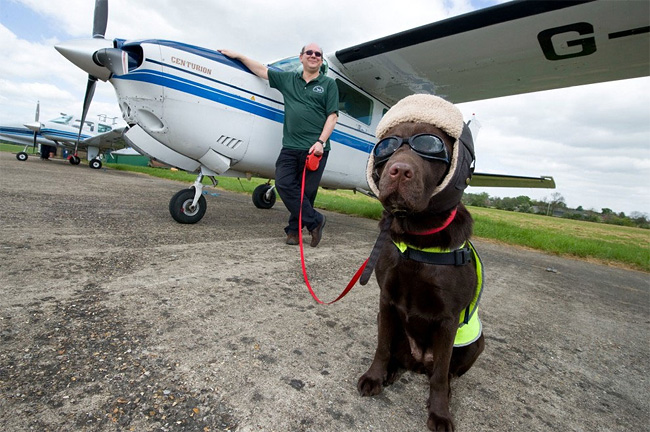 #pet #britain #dog
If you want more awesome content, subscribe to 'Oh, Design You Trust,' our brand new Facebook page! Trust me, you won't be disappointed.
More Inspiring Stories