Readers Put Themselves On The Cover For #bookfacefriday
After the New York Public Library called for readers to share their #bookfacefriday pictures they've been covering themselves with glory. Check out some of our favourite book cover selfies – can you beat them? Join in by clicking on the blue 'Contribute' button, or post them on social media with the hashtag #bookfacefriday
Book-of-the-moment A Little Life has its own Instagram account (hello, 2015) full of 'bookfaces' – that cover design was crying out for it. Photograph: @jmcmurtrie.

An elegant appearance as a leading lady on the cover of Sean Hepburn Ferrer's biography of his Oscar-winning mother. Photograph: @chandlerlibrary.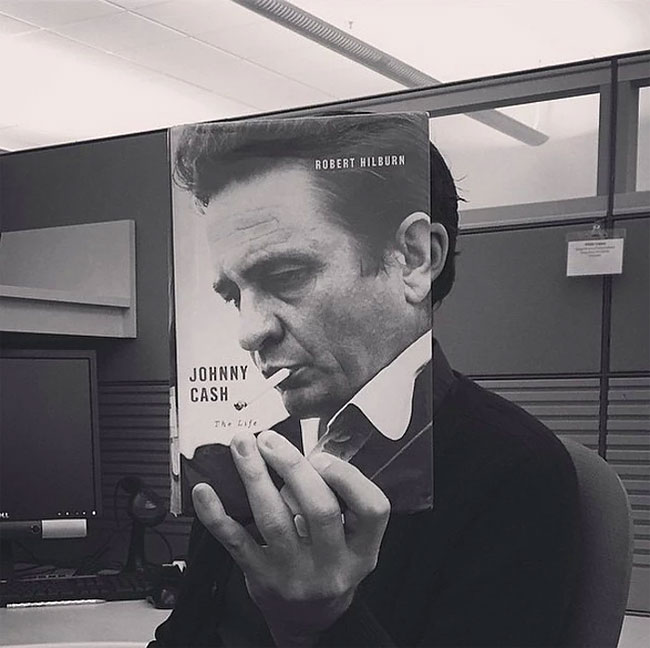 'Santa Clara City librarian or Johnny Cash. You decide.' Photograph: Santa Clara City Library.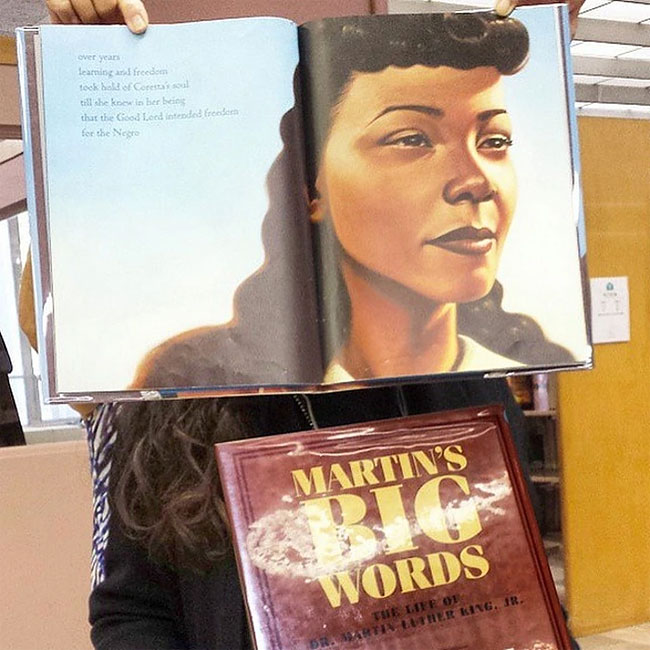 This bookface gets into the meat of things, bringing together a picture of Martin Luther King's wife from the inside pages of Martin's Big Words – Doreen Rappaport's illustrated introduction for younger readers. Photograph: @fresnolibrary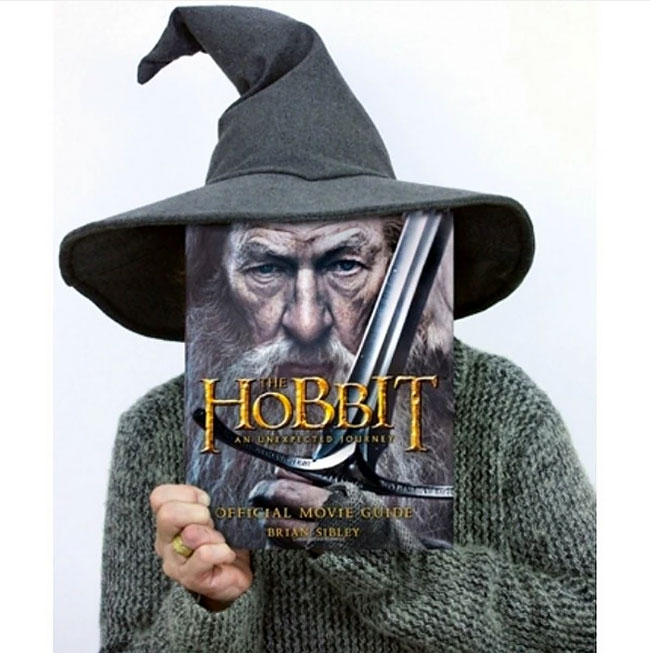 Kintwear or chainmail? We're not quite sure… Photograph: @kitapyuzler

The future is up there somewhere. Photograph: @mnsulibrary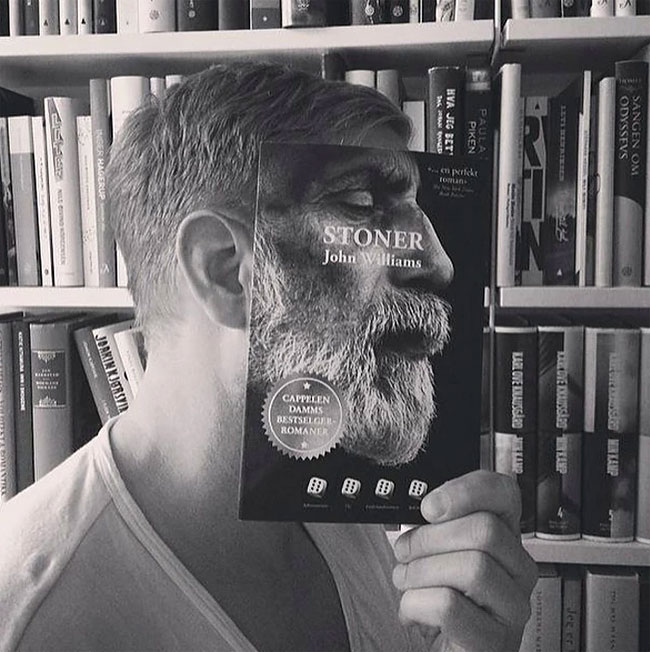 Could this Norwegian edition of John Williams' novel have created 'en perfekt' bookface? Photograph: @norli_bokhandel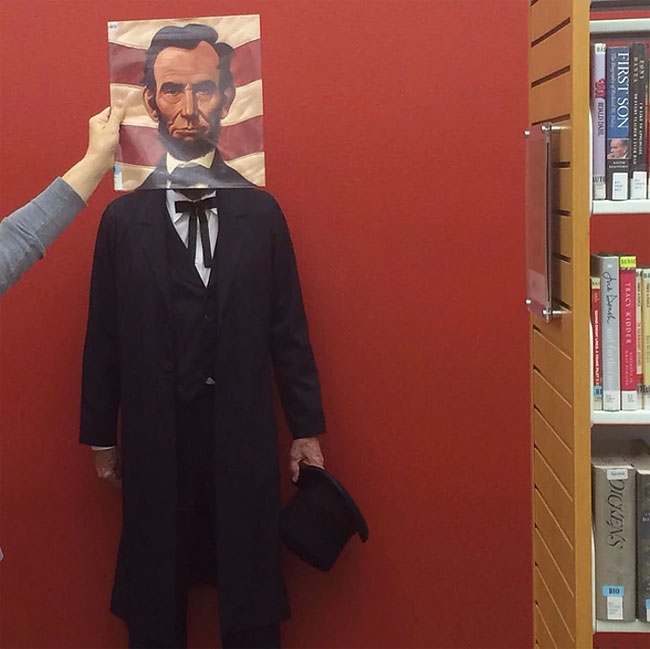 'Lincoln, what were you thinkin'? Wearing all black in Arizona in the middle of July?' Photograph: @chandlerlibrary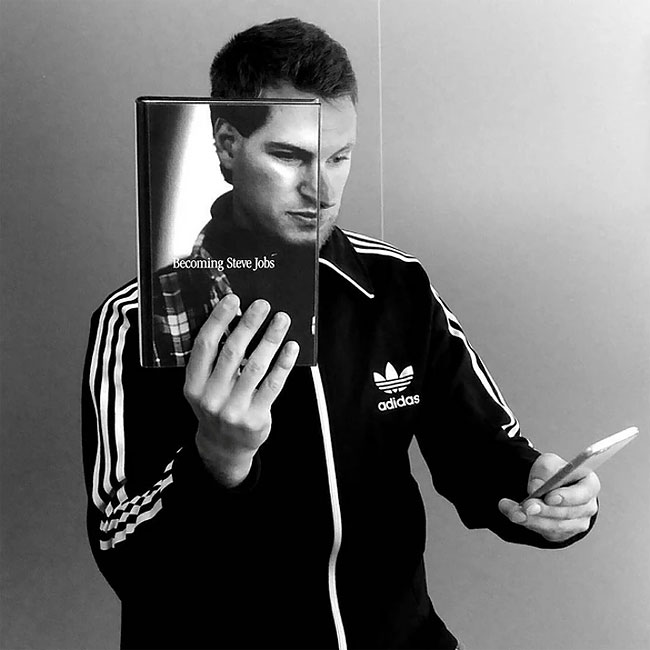 What is Steve Jobs looking at? His smartphone, of course… Photograph: @roskildebib

Did he dye his hair just for this bookface? That's commitment. Photograph: @chplnj

Maria Bello questions the labels we give ourselves in Whatever… Love is Love, but there's no questioning the skill that went into this excellent bookface. Photograph: @chandlerlibrary

New York Public Library outreach librarian Ariel Birdoff shows how it's done. Photograph: @NYPL

Looking for the end of the rainbow with Kadir Nelson's He's Got the Whole World In His Hands. Photograph: @chandlerlibrary

Beauty and the beast from Kent District Library with this stunning bookface of Libba Bray's Beauty Queens. Photograph: @kentdistrictlibrary

Photograph: @nypl

Photograph: @simonschusterca

Photograph: @chandlerlibrary

Photograph: @fresnolibrary

Photograph: @noosalibraryservice

Photograph: @santaclaracitylibrary
Via The Guardian
If you want more awesome content, subscribe to 'Oh, Design You Trust,' our brand new Facebook page! Trust me, you won't be disappointed.
More Inspiring Stories