"Over Your Skin": Fascinating Art Project Sees Paint Flow Through Ridges In Human Skin, Creating River-Like Masterpieces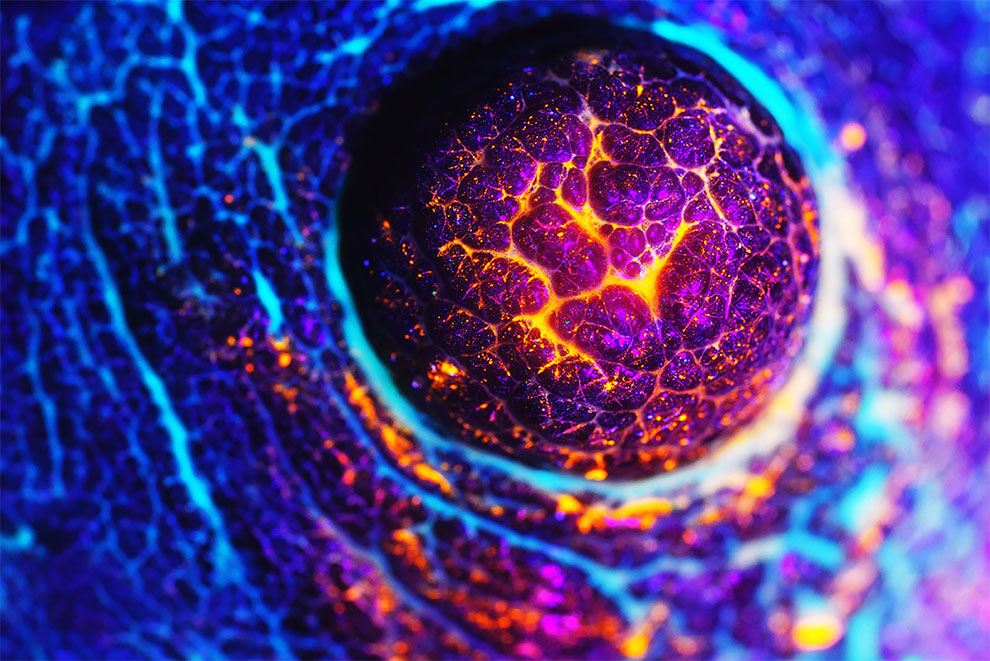 This fascinating art project has seen an artist use the intricacies of human body as his canvas, filming paint in incredible macro detail as it flows through the ridges found in the skin.
Rus Khasanov's aptly-named "Over Your Skin" series sparkles with colour, as the artist used the likes of fluorescent and glitter-filled paints to create the works, which make the human body look like a series of riverbeds close up.
The project, Rus said, had been in his mind for more than three years.
He said: "The idea to shoot macro video with skin, according to the folds of which flowing paint, came to my mind in 2014. I often work with paints and my hands are constantly stained dirty, because I do not wear latex gloves while working. One day, I just looked at my hands dirty with paint and I liked the way the colors blended, the way they filled the folds on my palm."
"After 3 years, I decided to develop this idea and shoot a video in which the paint will flow not only on the hands but also on the other parts of the body, I wanted to explore how different patterns on different areas of human skin. Under the macro lens it looks like satellite images where the folds of the skin looks as a riverbed along which multicolored river flow," he added.
More info: Behance (h/t: caters)
If you want more awesome content, subscribe to 'Oh, Design You Trust,' our brand new Facebook page! Trust me, you won't be disappointed.
More Inspiring Stories