Incredible-Looking Bookshelf Created By A Couple From Australia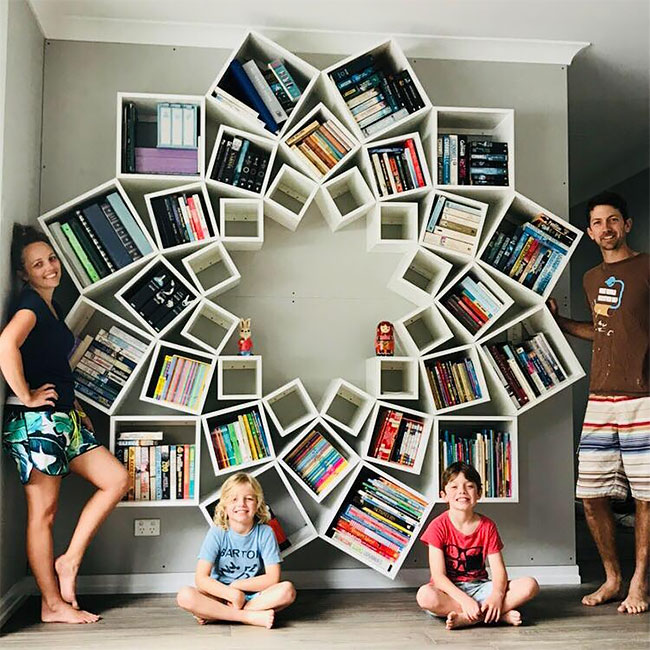 We all lived through a Pinterest phase at some point. No wonder – the page can easily get you hooked with all sorts of inspiring pictures, starting from design to fashion and photography. In some cases those pictures can't be just pinned and forgotten, they need to be made in real life, and that was the case with the picture of a bookshelf Jessica and Sinclair Breen found online.
"When I showed [the picture to] Sinclair he almost had a heart attack," Jessica told The Daily Mail. "We knew we had to try it." That's when the ball started rolling.
Jessica measured the wall space, took the inspiring picture with her, and went to the graphic arts teacher that worked at the same school as her. With his help they soon knew what size panels to order and after spending $900, they had everything they needed to start building.
They used an MDF wall to help arrange and attach the boxes to the wall. The construction started at 8 AM and finished only at midnight. "It was a huge process but it was so worth it," exclaimed Jessica, who now hopes that this project will help her and her husband qualify for an Australian reality TV show (The Block) that focuses on house renovations.
More info: Facebook (h/t: dailymail, demilked)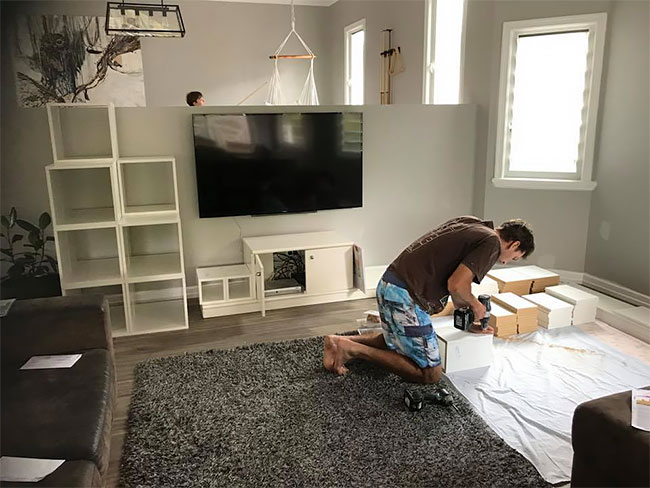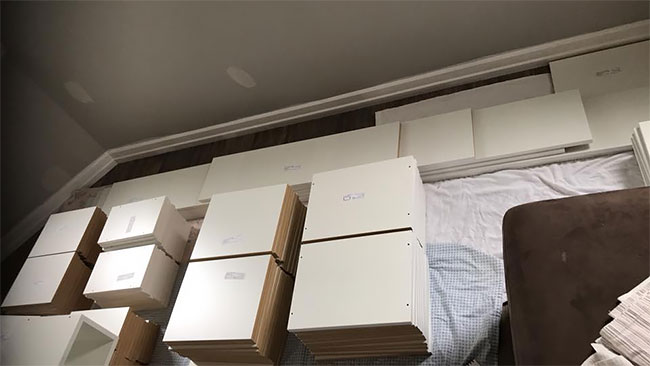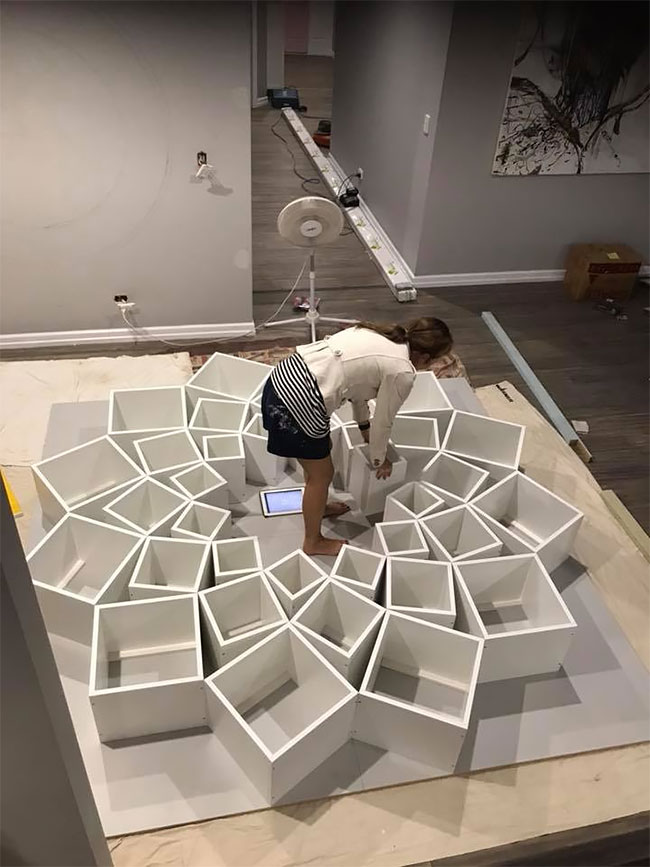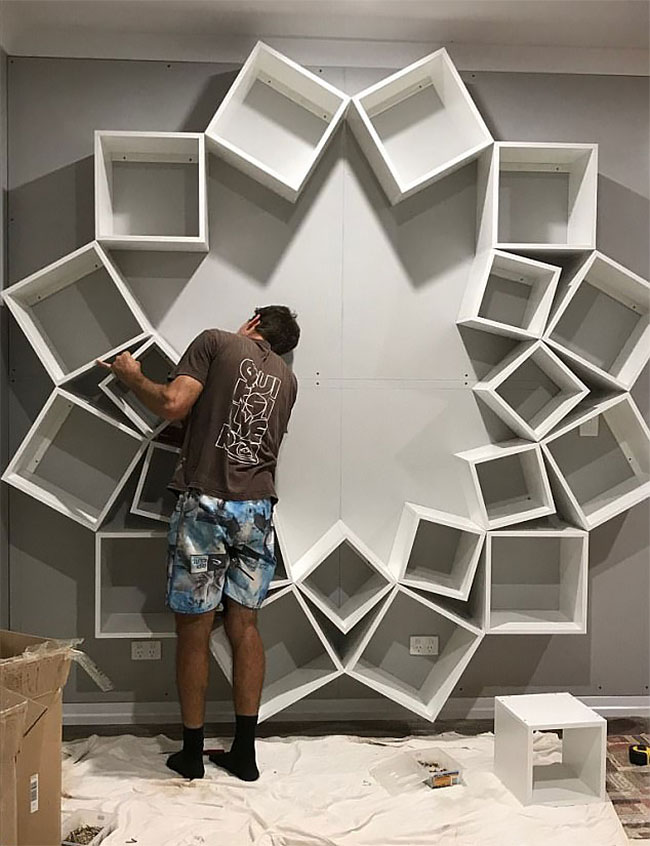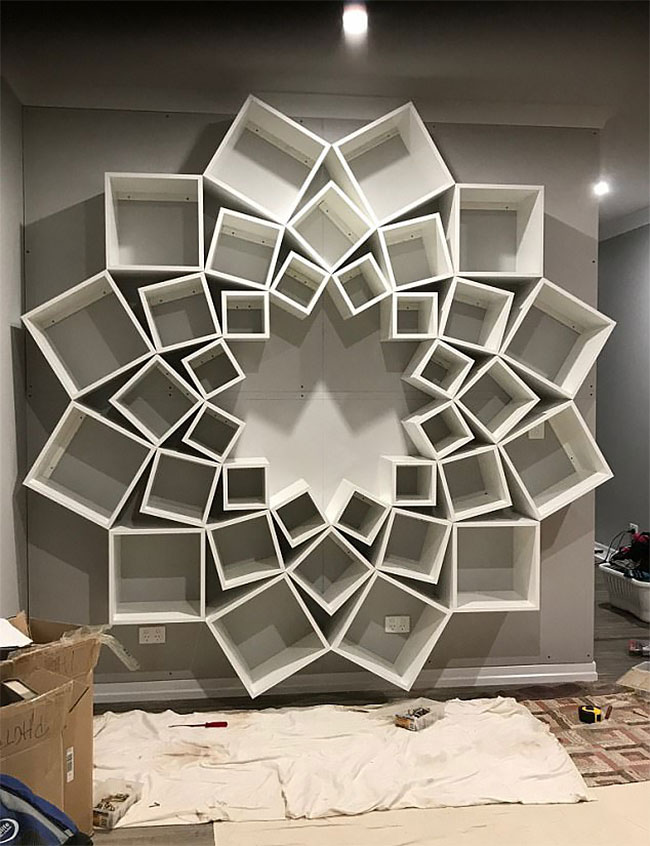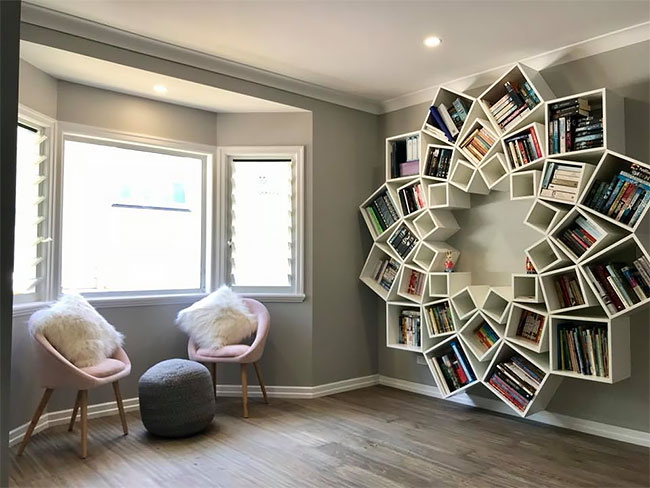 If you want more awesome content, subscribe to 'Oh, Design You Trust,' our brand new Facebook page! Trust me, you won't be disappointed.
More Inspiring Stories