German Artist Takes Street Art To Another Level With His 34 'Sliced' Animal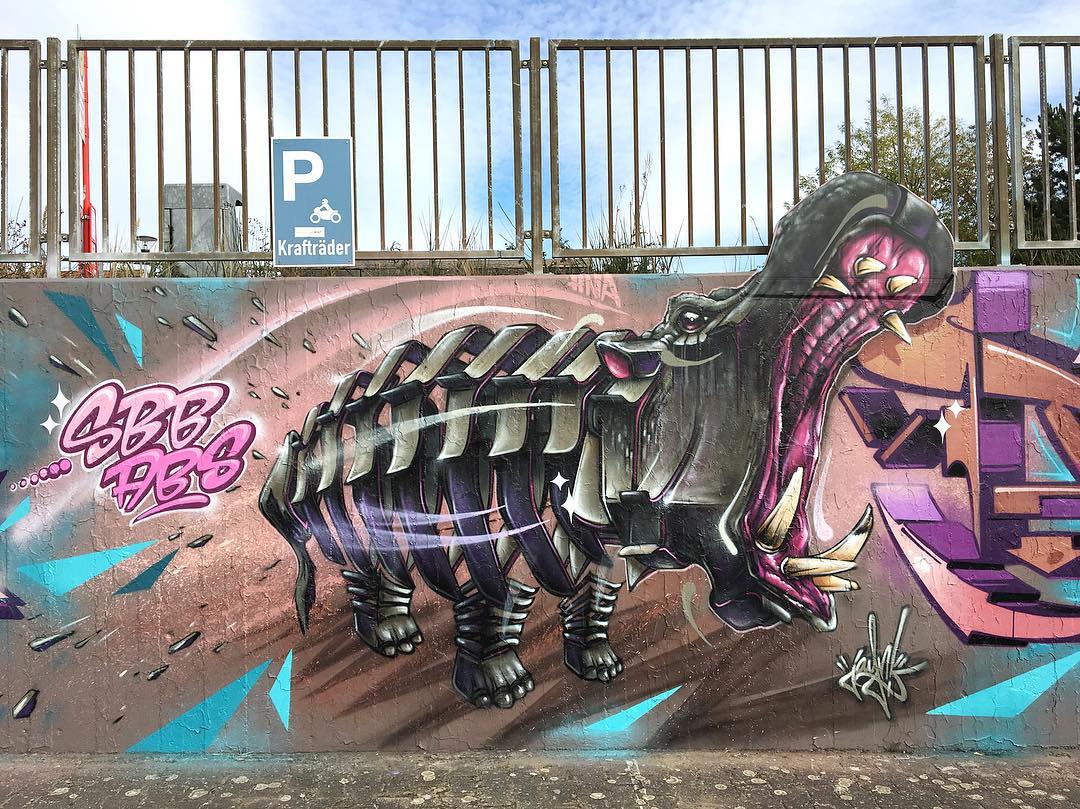 Instagram is truly the best artist's business card and we should be thankful for the daily inspiration. In this talented artist's Jayn's case, there is even more to be grateful for as his amazing sketches turn ordinary buildings into cutting-edge artistry.
This German designer and graffiti artist captured the attention of over 40k Instagrammers with his one-of-a-kind style. Jayn blends beautiful illustrations of animals with harsh, mechanical, and robotic elements to create these mesmerizing 'sliced' creatures and then, transfer them onto the cold, sad walls.
Scroll down to explore some of the best examples of urban artistry without even leaving your house.
More: Jayn, Instagram, Facebook h/t: boredpanda
If you want more awesome content, subscribe to 'Oh, Design You Trust,' our brand new Facebook page! Trust me, you won't be disappointed.
More Inspiring Stories