Hand Sewn Portraits by David Catá

Does love really has to hurt? According to artist David Catá it obviously does. The Spanish artist uses his body as a canvas, writing an autobiographical diary. In his ongoing series 'A Flor De Piel', he embroiders portraits of people who have influenced or marked his life – family, friends, teachers, lovers, partners – sewn into the palm of his hand.
'Their lives have been interwoven with mine to build my history', Catá explains. 'Every moment lived stays in the memory to finally be forgotten. Somehow, this fact is painful, since there are only material things and traces that people leave behind'. The woven flesh work establishes a symbiosis between union, separation, pain and love, a performatic and symbolic action of loss and preserves the memories through memorial, corporal and videographic footprints.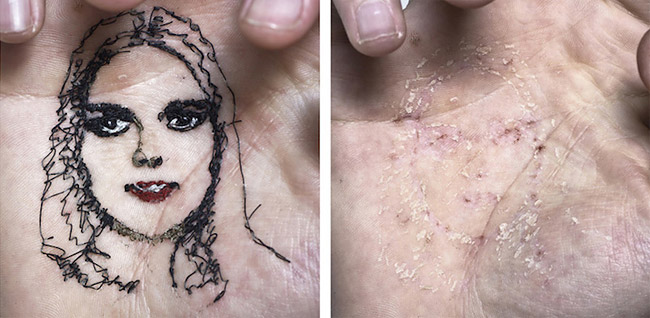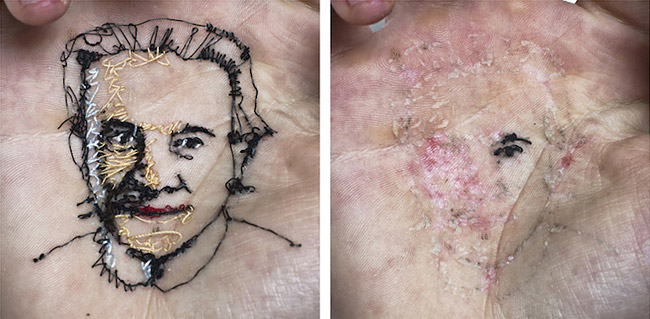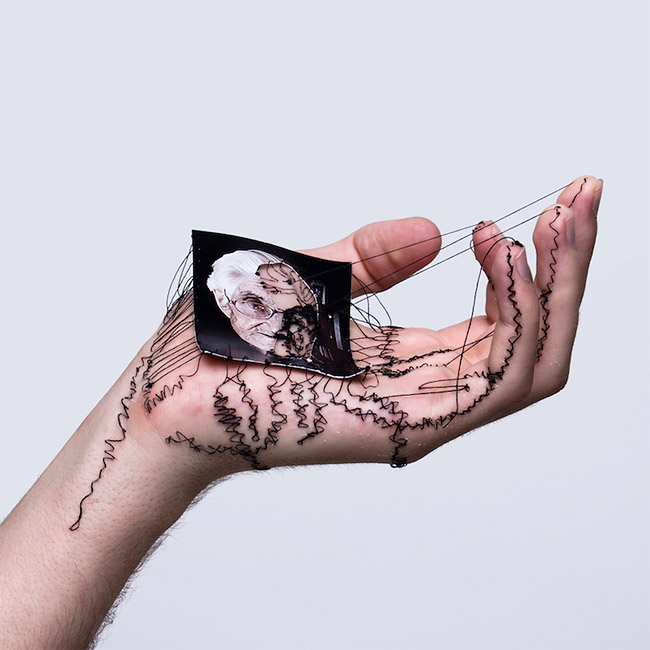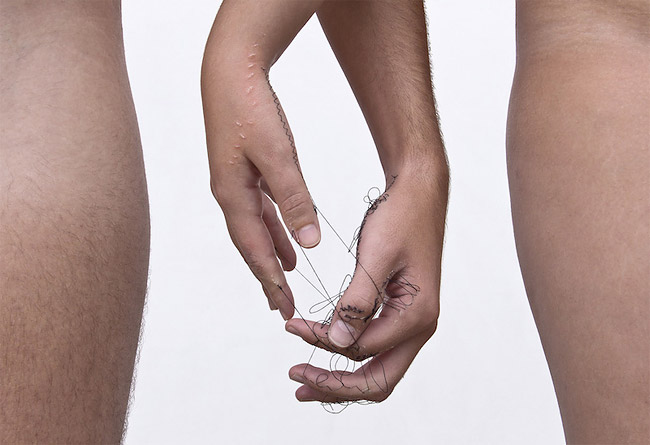 http://vimeo.com/81201747
Credits: iGNANT
If you want more awesome content, subscribe to 'Oh, Design You Trust,' our brand new Facebook page! Trust me, you won't be disappointed.
More Inspiring Stories