Dramatic Underwater Portraits That Are Reflective Of Overcoming Troubles In Artist's Life
Cheryl Walsh is an Orange County, California based Underwater Fine Art Photographer. Here: Queen Catrina, Jessica Dru in Fiori Couture and Pendragon Costumes.
More info: Cheryl Walsh, Instagram, Facebook (h/t: boredpanda)
Borghild, Jessica Dru in Posh Fairytale couture

"I shoot underwater because it's where I feel safe and comfortable. My work comes from a place of weakness, not strength. There is a certain loveliness to that, I think, making something beautiful out of a limitation. I'm an introvert, prone to depression and anxiety and easily overwhelmed when around groups of people. After years of trying to fight it, I've accepted that this is the way I am wired," Cheryl told Bored Panda.
Gift of the Sea, Jessica Dru in Fiori Couture

"Underwater fine art photography is both an art and a science — you can't have one without the other. It took me years to figure out the exact science so that I could simply focus on the art. Now that I have that dialed in, it's just a dream come true to be able to create there. It's my own private studio, where I can connect with humanity on my own terms."
Ocean's Own, Veronica Eshelby

Whitetail, Mather Louth in her own creation

Royal Entrance, Corey in Fiori Couture

Love is love is love is love, Virginia Hankins and Johnny Stix, Finfolk tail

Albatross, Mather Louth in her own creation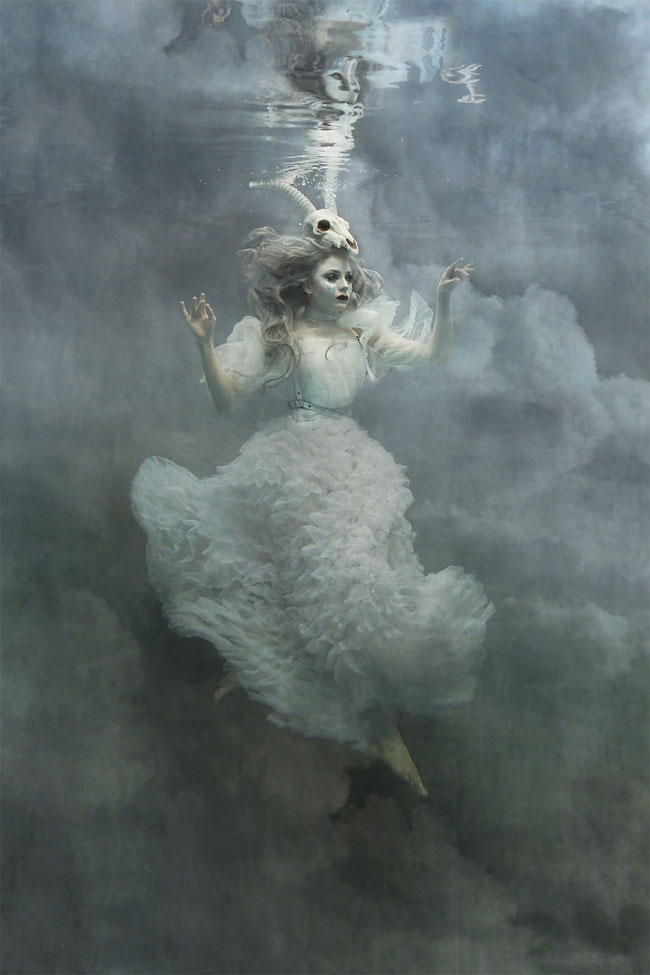 Poseidon's Soldier, Jack Laflin in Fiori Couture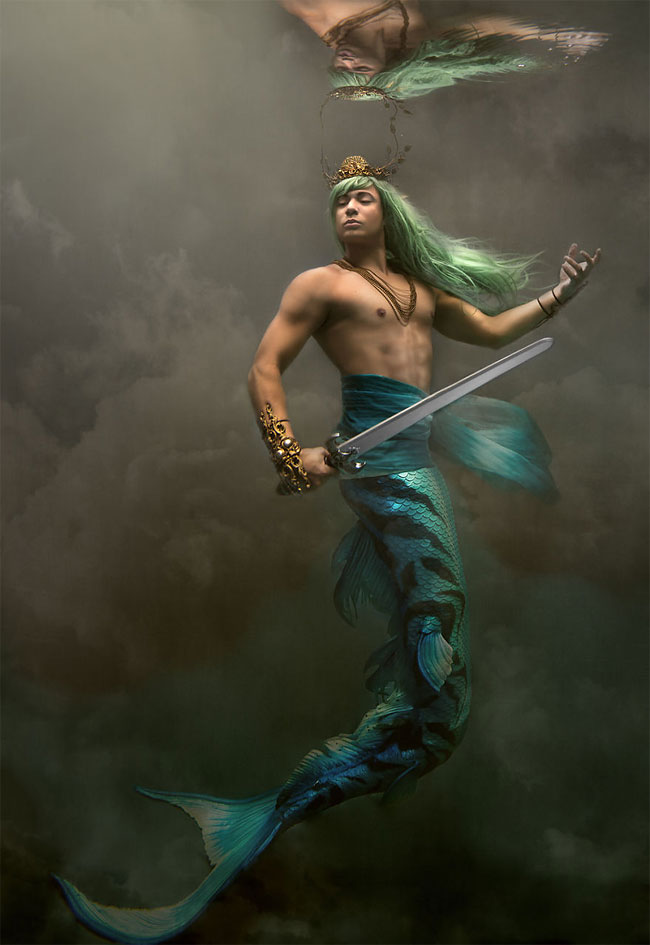 Warrior Aoife, Rachel Day in her own creation and Vera Wang Dress

Saint Pallidus, Bailey Howe in Fiori Couture and Pendragon Costumes

Prophecy, Jessica Dru in Fortunate Nora and Hysteria Machine

Doe, Kiara Belen in Diego Medel Designs

Crimson Tide, Jessica Dru in Firefly Path

Rehearsal, RJ in Fiori Couture crown

If you want more awesome content, subscribe to 'Oh, Design You Trust,' our brand new Facebook page! Trust me, you won't be disappointed.
More Inspiring Stories