Fantastic Wave Rock in Hyden Wildlife Park, Australia
Wave Rock is a natural rock formation that is shaped like a tall breaking ocean wave. The "wave" is about 14 m (46 ft) high and around 110 m (360 ft) long. It forms the north side of a solitary hill, which is known as "Hyden Rock".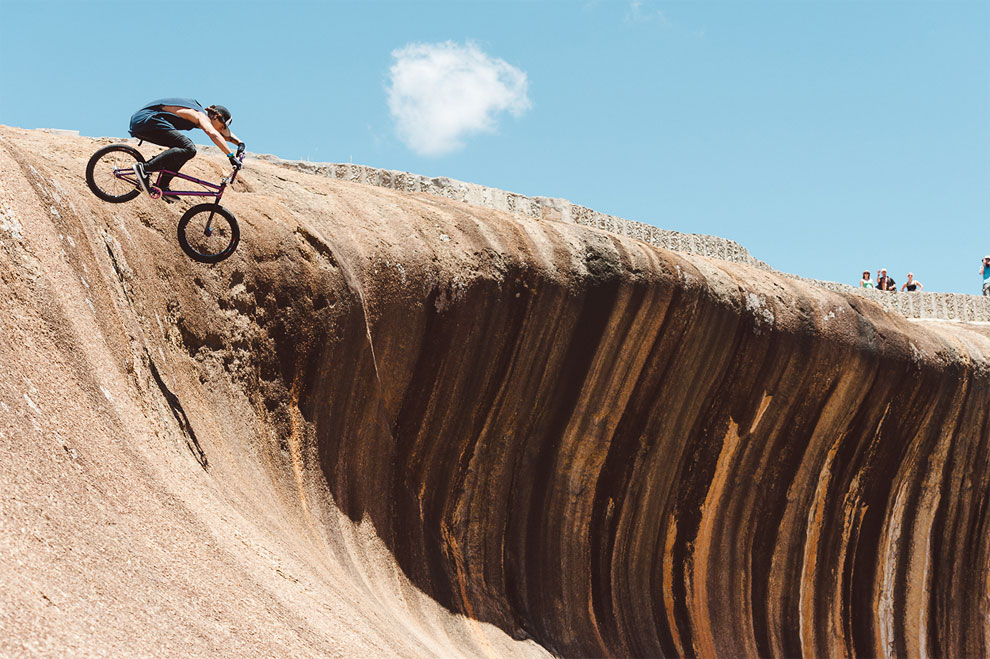 This hill, which is a granite inselberg, lies about 3 km (2 mi) east of the small town of Hyden and 296 km (184 mi) east-southeast of Perth, Western Australia.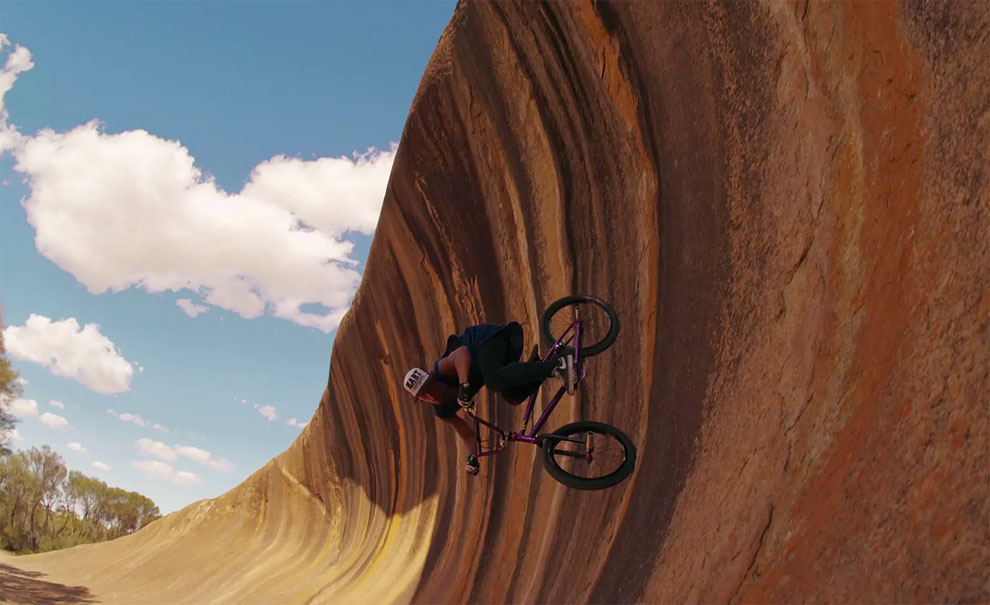 Wave Rock and Hyden Rock are part of a 160 ha (395-acre) nature reserve, Hyden Wildlife Park.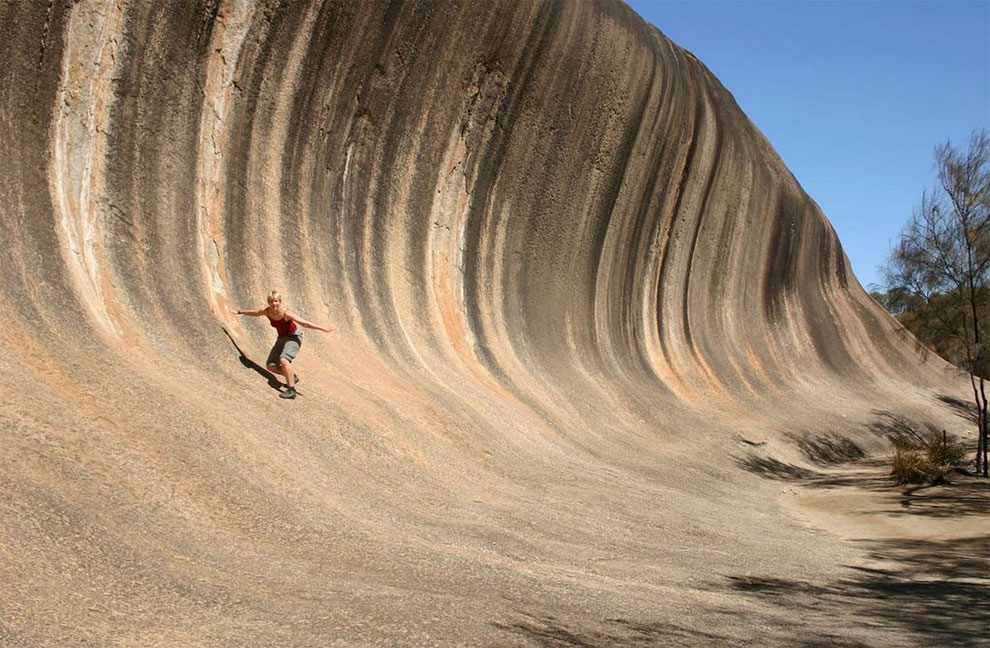 A wall lies above Wave Rock and about halfway up Hyden Rock and follows the contours of the wall.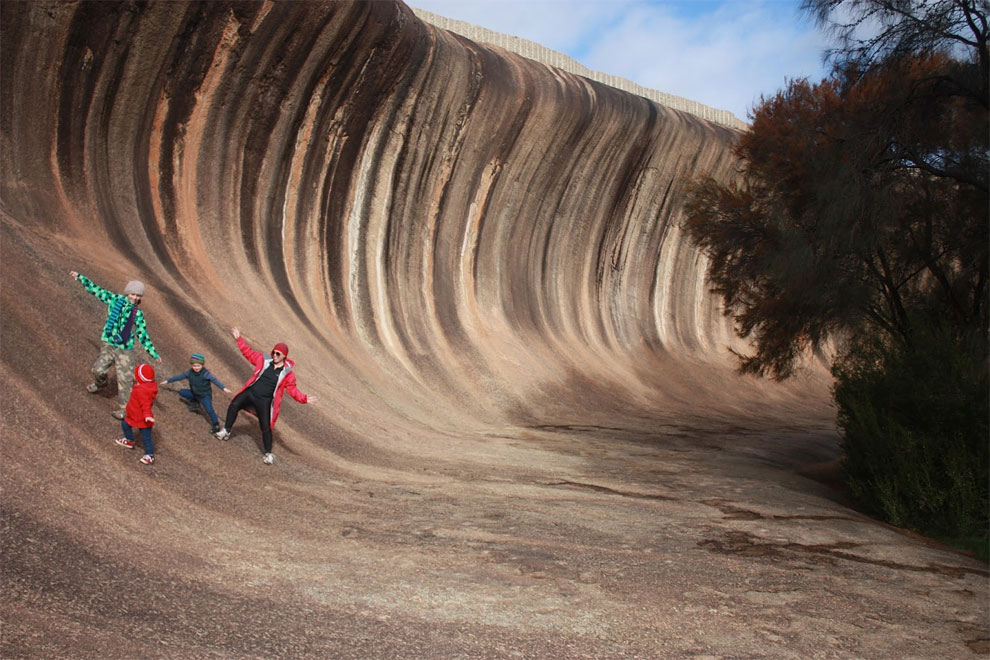 It collects and funnels rainwater to a storage dam. The wall and dam were constructed in December 1928 by the Public Works Department for the original settlers of East Karlgarin District.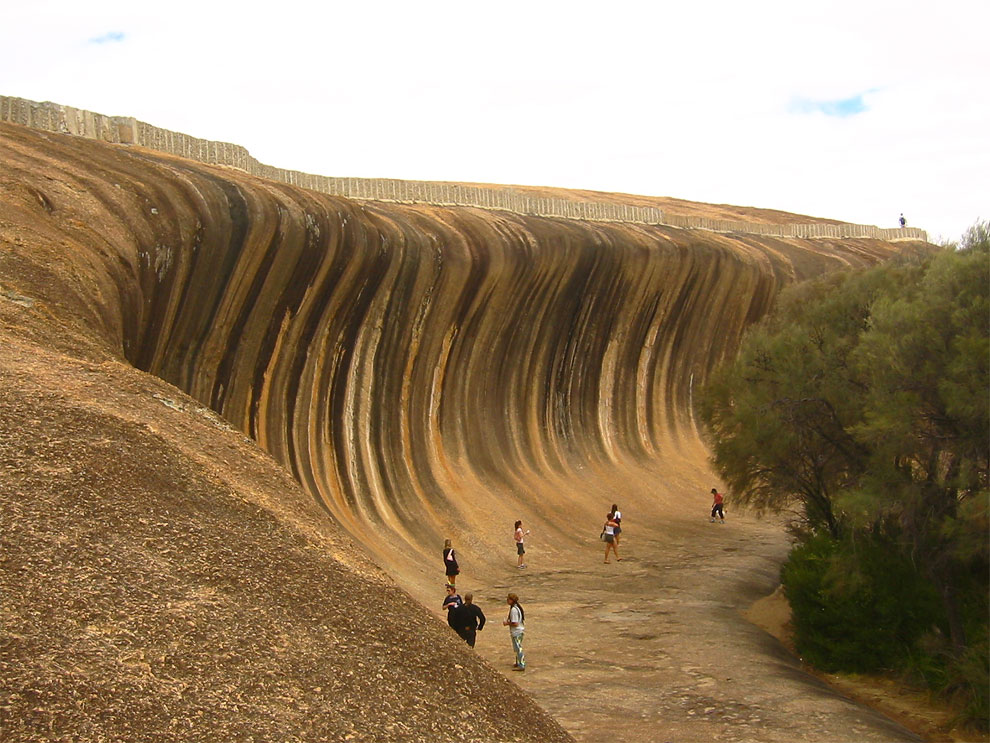 Both were renovated in 1951 to increase water capacity for the Hyden Township. Such walls are common on many similar rocks in the Wheatbelt.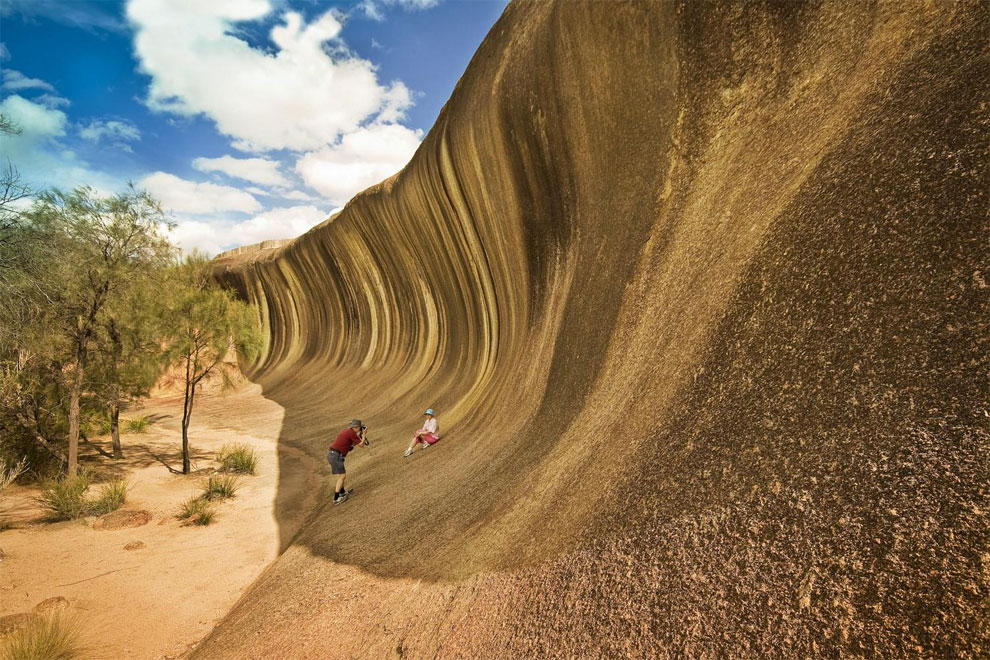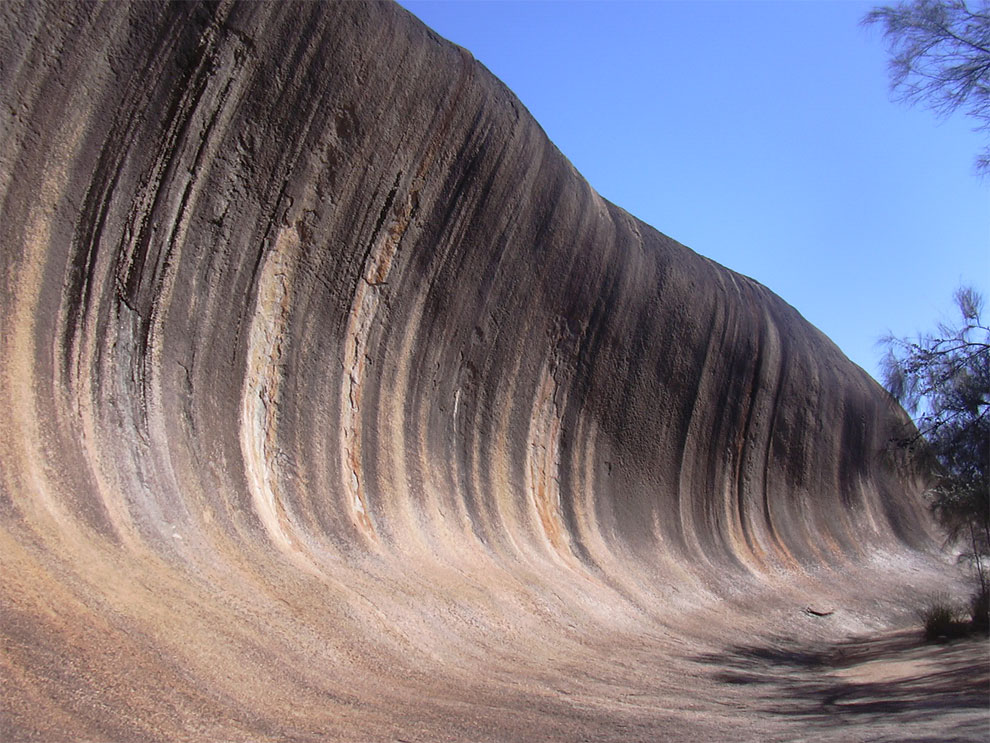 If you want more awesome content, subscribe to 'Oh, Design You Trust,' our brand new Facebook page! Trust me, you won't be disappointed.
More Inspiring Stories