Couch Surfing USA: Three People, Two Dogs and One Futon
Three friends, two dogs, one futon: the perfect formula for a summer road trip. Reddit user thezim0090 recently shared this collection of photos from three of his friends, who decided to document a cross-country road trip by capturing lighthearted portraits of themselves seated with their two dogs on their van's futon in the middle of amazing landscapes.
Starting in Vermont, the group made their way to places like Alaska and California over the course of four months. At each location, the friends set up a camera and tripod, piled onto the worn futon with their dogs, and struck casual poses in front of stunning mountains, lakes, fields, and canyons. Sharp-eyed viewers will notice that in each photo, whether the travel buddies are in Big Sur or near the Gulkana River, one of the three friends is looking away from the camera, adding a fun sense of action and continuity to their road trip mementos.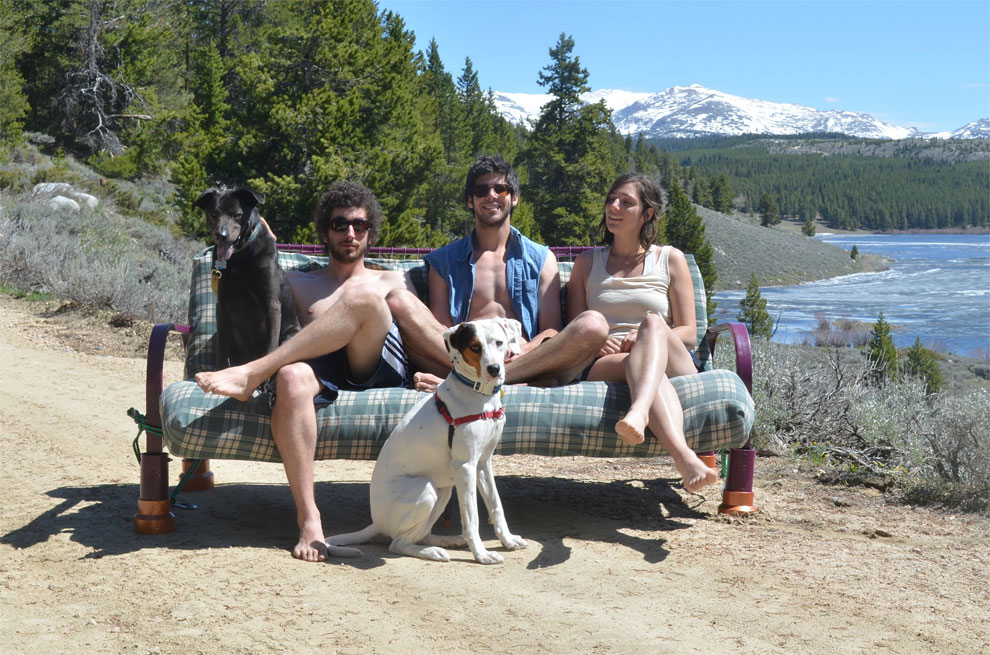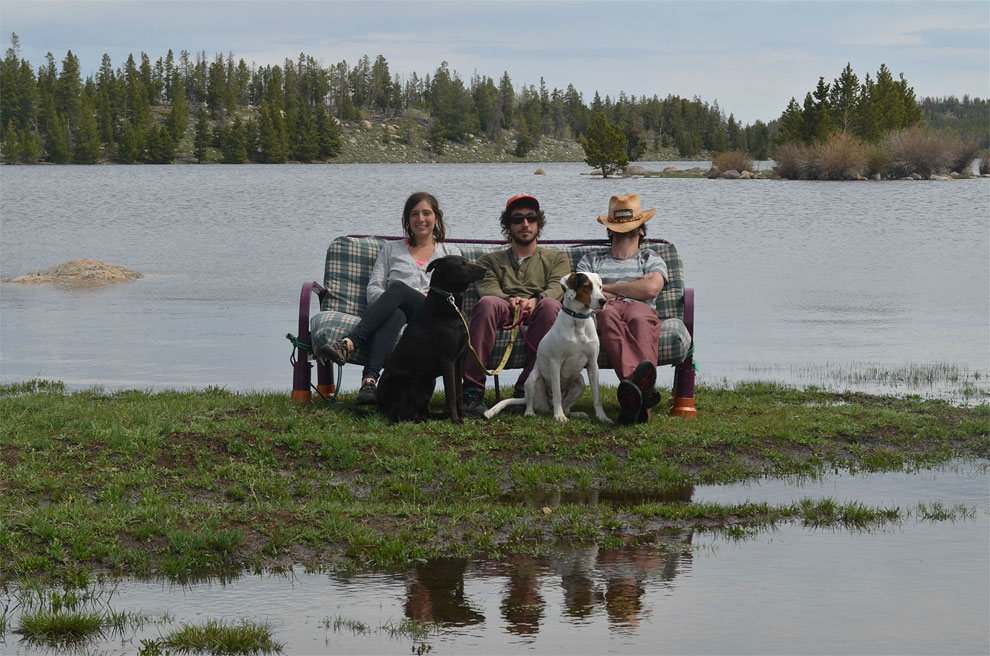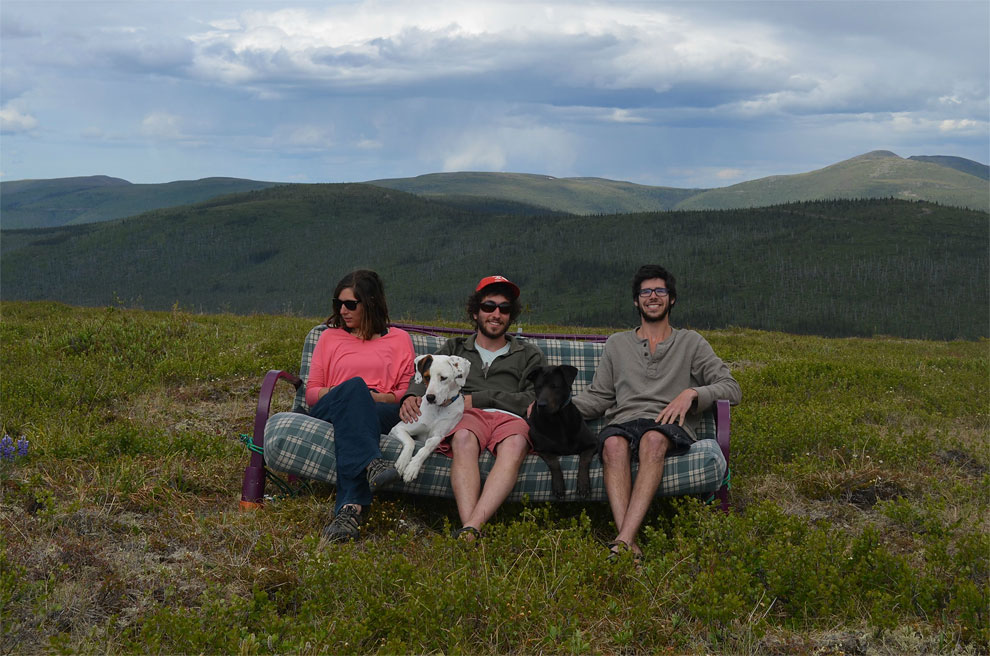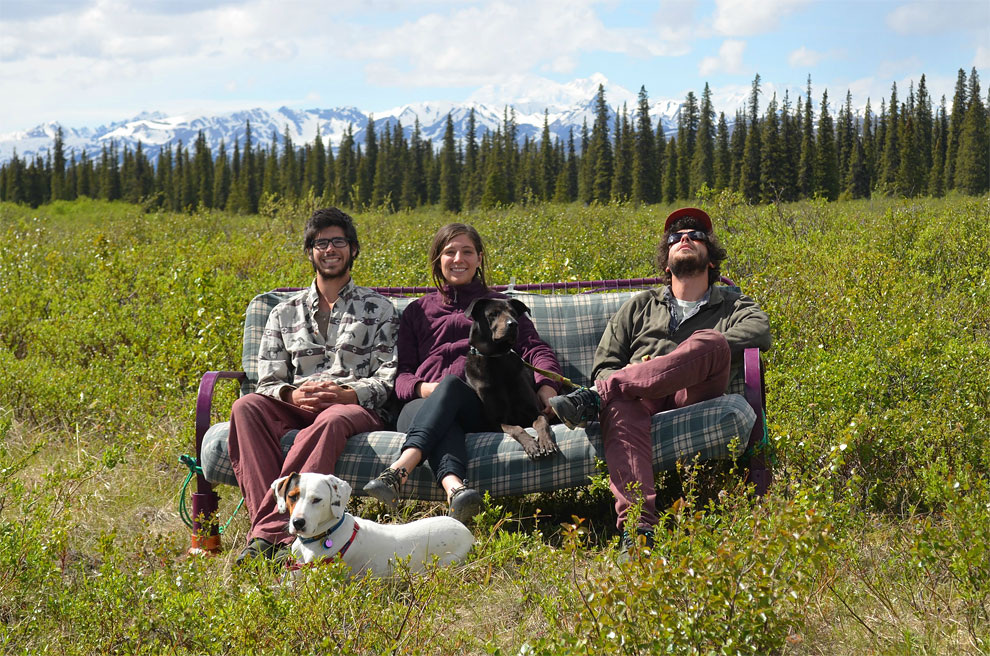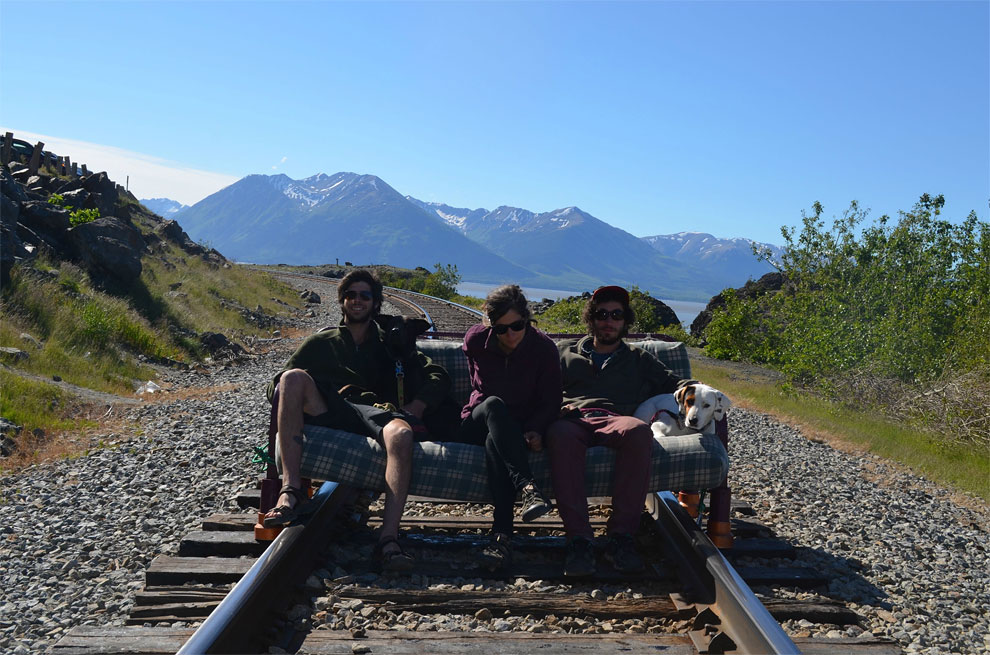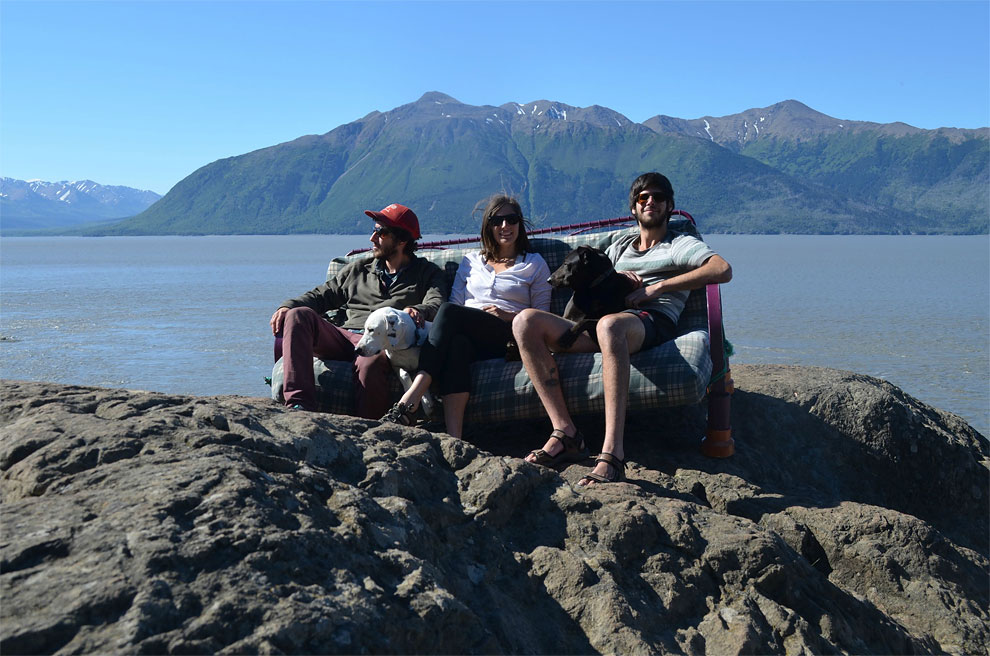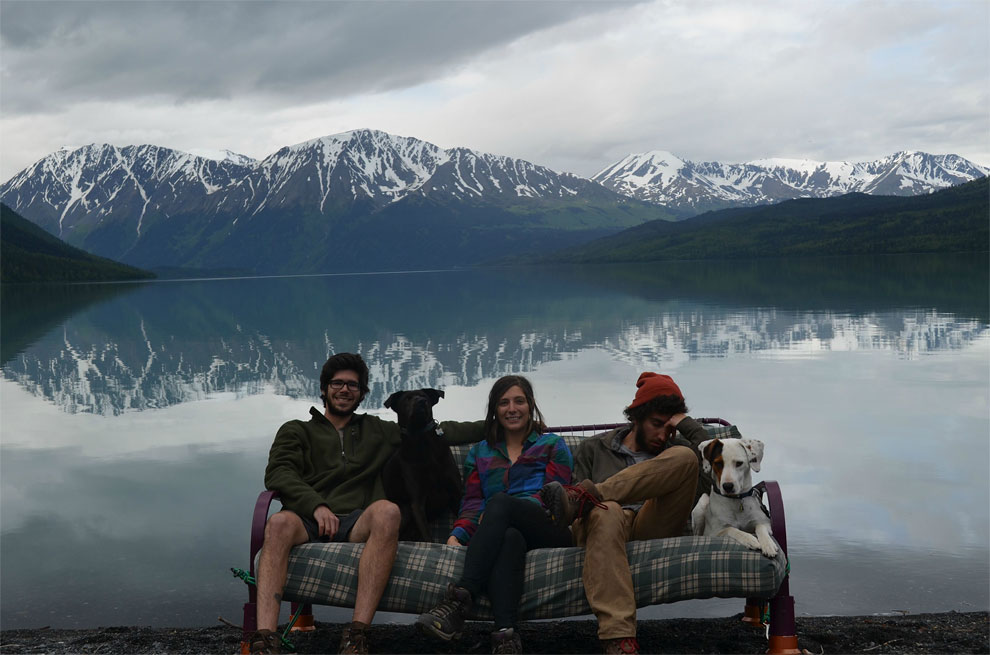 If you want more awesome content, subscribe to 'Oh, Design You Trust,' our brand new Facebook page! Trust me, you won't be disappointed.
More Inspiring Stories