Cheerful Portraits Of Cats Shaking Themselves Clean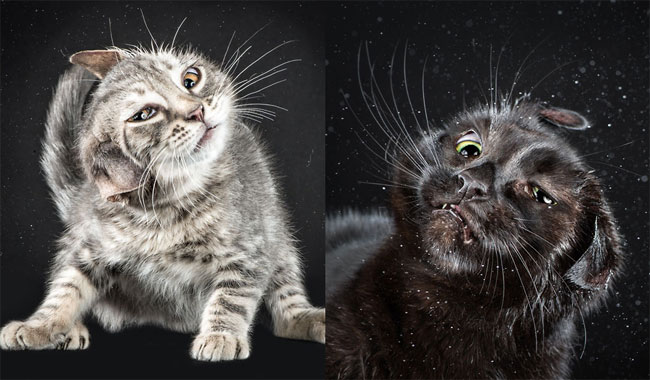 Want to know how to capture a wacky portrait of your cat? Shoot a photo while they're shaking themselves clean (or dry). That's what photographer Carli Davidson did for her new project titled Shake Cats.
Davidson is a 34-year-old Portland-based animal rights activist who found most of her subjects from local animal rescues. After shooting a nice head shot of each cat for the shelter website — which helped them get adopted almost immediately — Davidson gave the cats a grooming session with nail trimmings and ear cleanings, after which the cats would usually shake themselves. If that didn't do the trick, a few drops of water usually would.
The resulting portraits are wonderfully bizarre-looking!
Davidson has shot nearly 100 cats so far for the Shake Cats project. She's publishing around 140 of them in a new book that's coming out on October 27th, 2015.
Via PetaPixel
If you want more awesome content, subscribe to 'Oh, Design You Trust,' our brand new Facebook page! Trust me, you won't be disappointed.
More Inspiring Stories