Simple Illustrations Reveal Endearing Moments of Love in Life's Everyday Moments
Being in love with someone is more than just grand romantic gestures and celebrating milestones—it's about the little moments, too. Illustrator Nidhi Chanani captures these small occasions in her endearing ongoing series titled 'Everyday Love'. The charming images demonstrate that it's the ordinary things that bring us closer to our partner, like cooking together, enjoying the sunset, and, of course, laughter. Each illustration acts as a reminder to appreciate all of them.
Chanani's illustrations are inspired by her relationship with her own husband, and often reflect a dream they've discussed or a memory they share.
"My work is drawn from my perspective," she told The Huffington Post.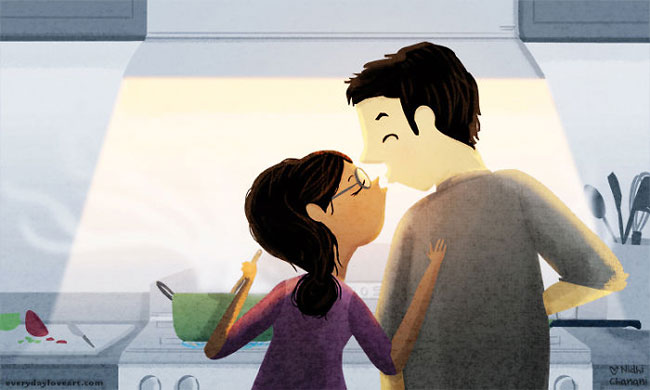 Even though it's somewhat autobiographical, inclusivity is important to Chanani.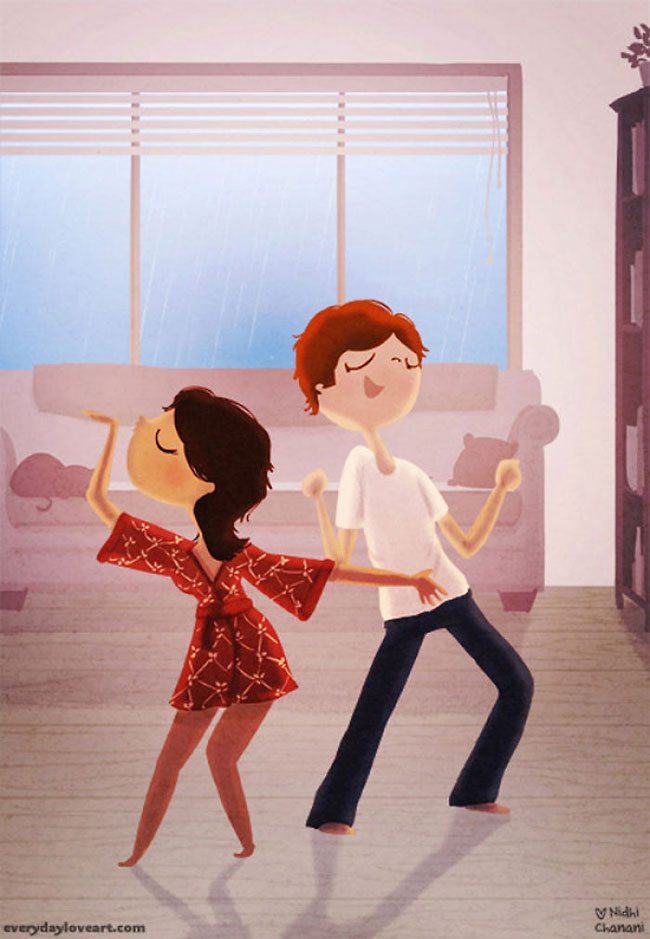 She explained, "I'm a brown woman in love with a white man. I also draw gay couples. I make an effort to show the love of mixed race couples and diverse relationships."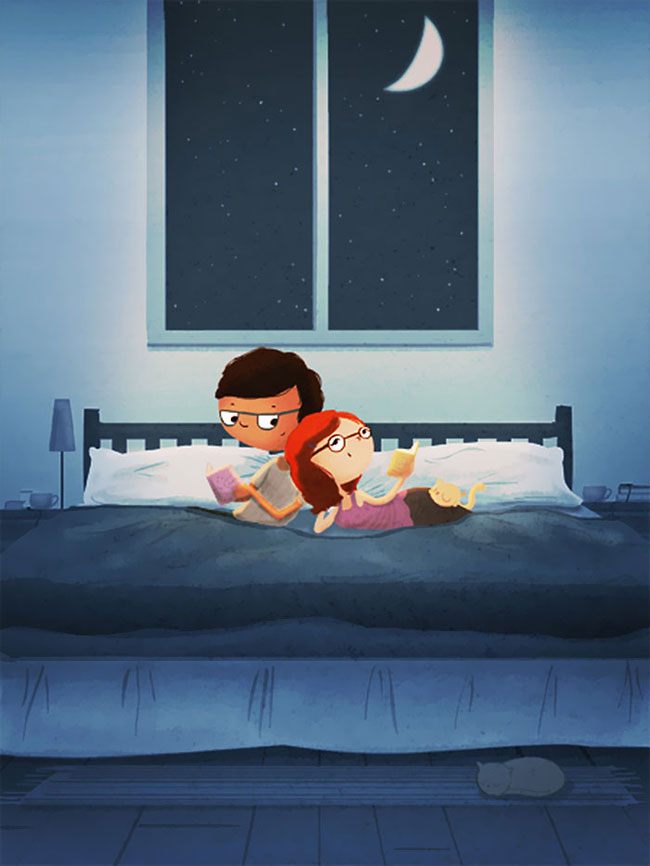 Chanani is currently working on her debut graphic novel, 'Pashmina', which will be released in 2016.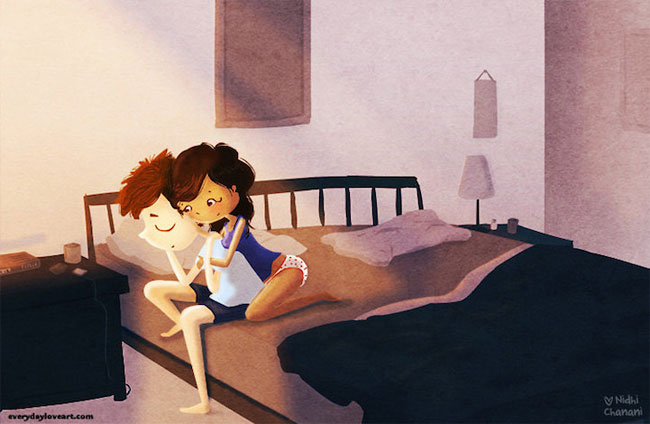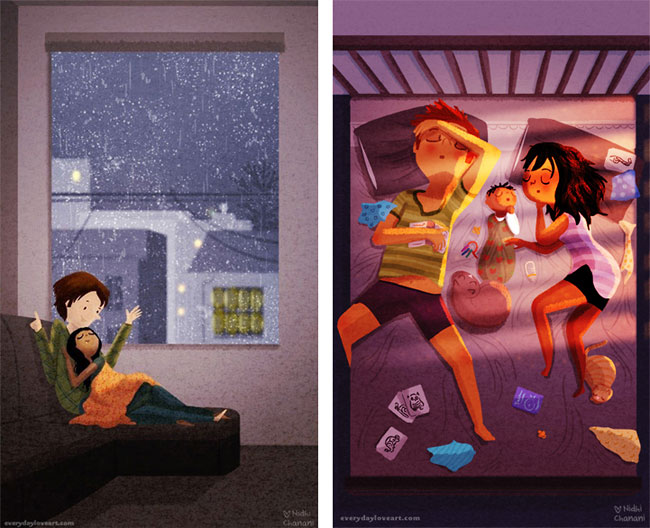 Via My Modern Met
If you want more awesome content, subscribe to 'Oh, Design You Trust,' our brand new Facebook page! Trust me, you won't be disappointed.
More Inspiring Stories