This Couple Builds A Portland Tiny-Home, Lives For Free And Endlessly Travels In A VW Bus
As Bryan and Jen peeled back the layers of their life, auctioned off their unnecessaries, bowed out of the 9-5 clockwork and unloaded the weight of their mortgage, it was as if they were finally joining hands with the freedom they had long sought at the core of American life. It started with a van and a year of sleeping roadside, or in national parks and opened spaces. But the real beginning would require the conjoining of home-values and reckless liberation.
After a year of navigating the sun-bathed Pan American stretch between Mexico and Central America, Bryan and Jen decided to establish a home-base, to rest and regroup before they once more dedicated themselves to the road beyond the windshield of their 1967 Type Volkswagen bus.
Their lifestyle demanded an abode on the west coast—something small and functional, but most importantly, something free. Settling in Portland,Oregon, the couple bought a house and converted their garage into a tiny-home to live out of on the off season.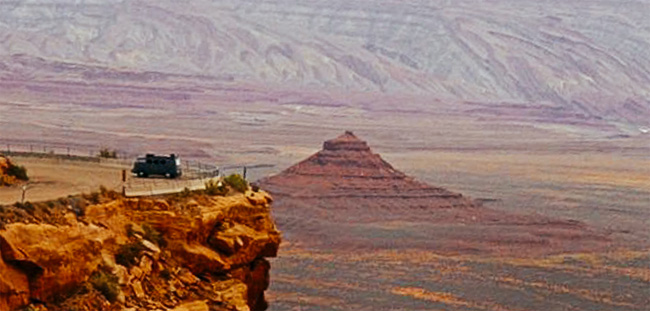 As Jen puts it, "Someone else pays our mortgage and we make decisions based upon happiness rather than money."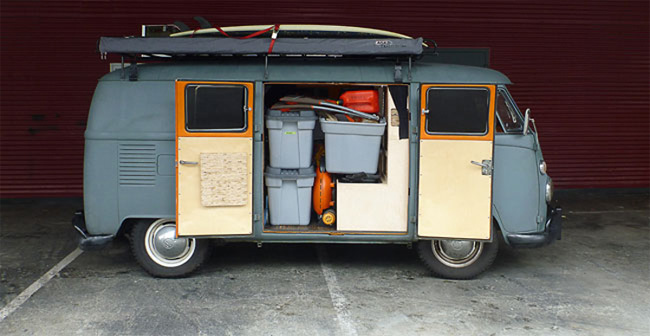 The couple bought the bus back in 2009, and in 2012 they traded their jobs and home for a life of freedom and dauntless exploration. The bus, which began as a rusted, decrepit box of post-Woodstock hippy-trash, is now a full-blown house on wheels.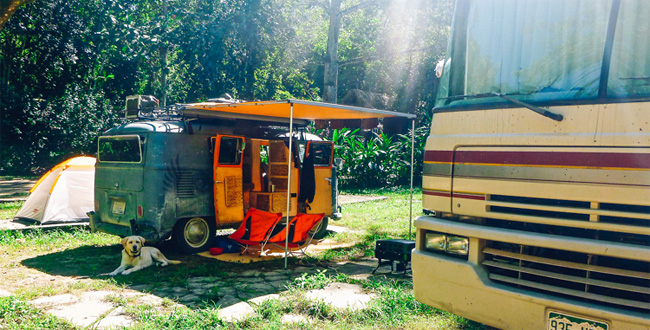 With solar panels, a propane stove top, refrigerator and a lounge-couch that pulls out into a complete bed, Bryan and Jen's design is a tribute to the off-grid lifestyle.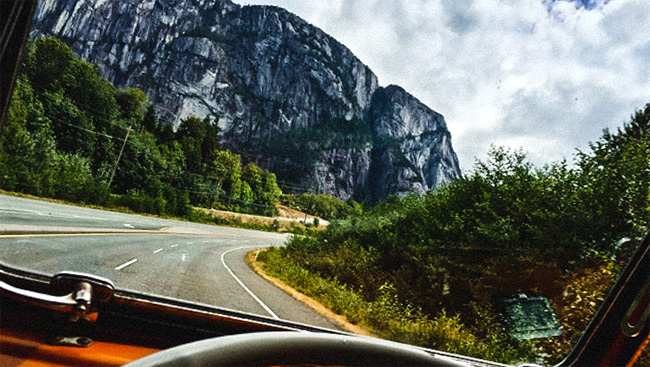 The cabinet doors and fridge face is designed from Kirei, an ecologically-friendly material made from recycled materials. On the roof sits their removable Kyocera 135W solar panel, attached to the roof rack, which charges two 12-volt batteries that are hidden beneath the seats.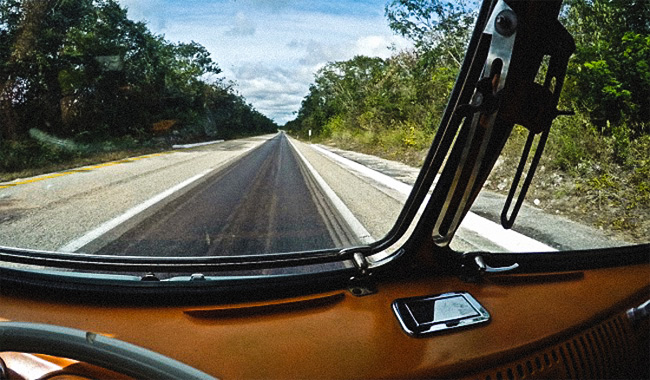 They even sound proofed the bus with foil backed butyl and closed cell foam to combat the VW bus's signature "deafening road noise" as Jen says on their website. In their rearview, Karma (their golden retriever) lounges on the back couch and pokes his head out the windows to swallow the warm desert air.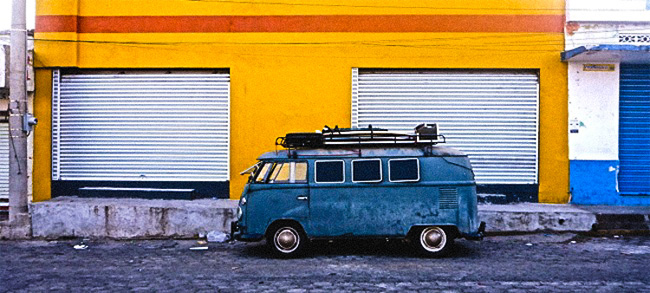 "We are living an unconventional and fairly nomadic lifestyle and trying to see if/prove that it's possible to survive off almost nothing but enjoy life fully," Jen writes on their blog.
Between their tiny-home garage for the off season, designed by Zen Box, and their meticulously renovated van for their time on the road, the couple is paving the way of a modern lifestyle grounded in experience, by leveraging creativity to push aside social norms and economic expectations.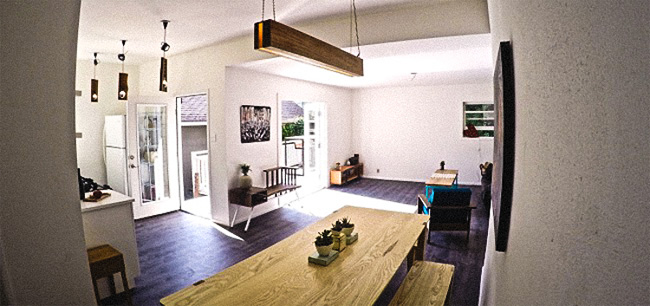 Via The Plaid Zebra
If you want more awesome content, subscribe to 'Oh, Design You Trust,' our brand new Facebook page! Trust me, you won't be disappointed.
More Inspiring Stories